World ORT is a Lifeline for Ukrainian Students and Families
For the past two months — since the start of the conflict in Ukraine, ORT has been on the front lines providing much needed relief for students, teachers, and their families across the country. To date, ORT has provided more than a half-million dollars of assistance with more to come to provide for the delivery of essential items including medicine, food and water and an ambulance for the cities that need it most. In the midst of providing for the most critical needs ORT continues its key role to enable all ORT schools in Ukraine to continue their educational programs through online classes and even host Seders recently during the Passover holiday – virtual and in one case, in person.
"We are grateful for all the generous support from the ORT network. It has made a difference in our Lives," said Mila Finkelshtein, Chief Executive of ORT Ukraine.
With 12 ORT schools, affiliated schools and training centers in Ukraine, aid has been sent to more than 600 families – essentially providing them with a lifeline. World ORT also continues to monitor the migration of ORT families, following their needs and whereabouts. Approximately 40% of ORT school families have left their homes, either moving abroad or to Western Ukraine. Of those ORT students who have moved abroad some 30% continue to attend online lessons provided by the Ukraine schools while others are enrolling in ORT schools in Europe and Israel.
For example, a family from Odessa including mother Olga and her children Sofia and Seva fled their home along with Olga's mother and mother-in-law when the violence erupted last month. Their arduous journey to cross the Ukraine-Moldova border, and later to travel through Romania, led them to the Bulgarian capital of Sofia. There, ORT staff have helped them find accommodation and work. Seva – a seventh grader – is continuing his education at the city's ORT No. 134 "Dimcho Debelianov" Jewish School.
According to Plamen Petrov, ORT Bulgaria's National Director, "The key challenges now are to provide clothes and other items for the now three refugee families who have reached Bulgaria who we are assisting."
According to Dan Green, World ORT Director General and CEO, "World ORT is providing financial assistance to the schools of the network and their communities for accommodating Ukrainian students and families who have left the country."
These funds cover tuition, food, accommodations, teaching materials and school supplies, mental health support and psychologists, extra teaching hours, medical and dental care, transportation, extracurricular classes and activities, interpreters, and more.
While the physical structures of ORT Ukraine schools are currently intact, all are closed until safe conditions return. The schools in Odesa and Zaporizhzhia are under greatest stress due to Russian military control of the entire region. Neighboring areas, Odesa and Zaporizhzhia have also experienced attacks. ORT Zaporizhzhia has welcomed those refugees and has built up stocks of drinking water as well as some food and medical supplies.
The image above shows teachers from Zaporizhzhia sorting through the medicines.
A much-needed mental health counseling initiative is underway to address the trauma experienced by children due to the distress they are experiencing.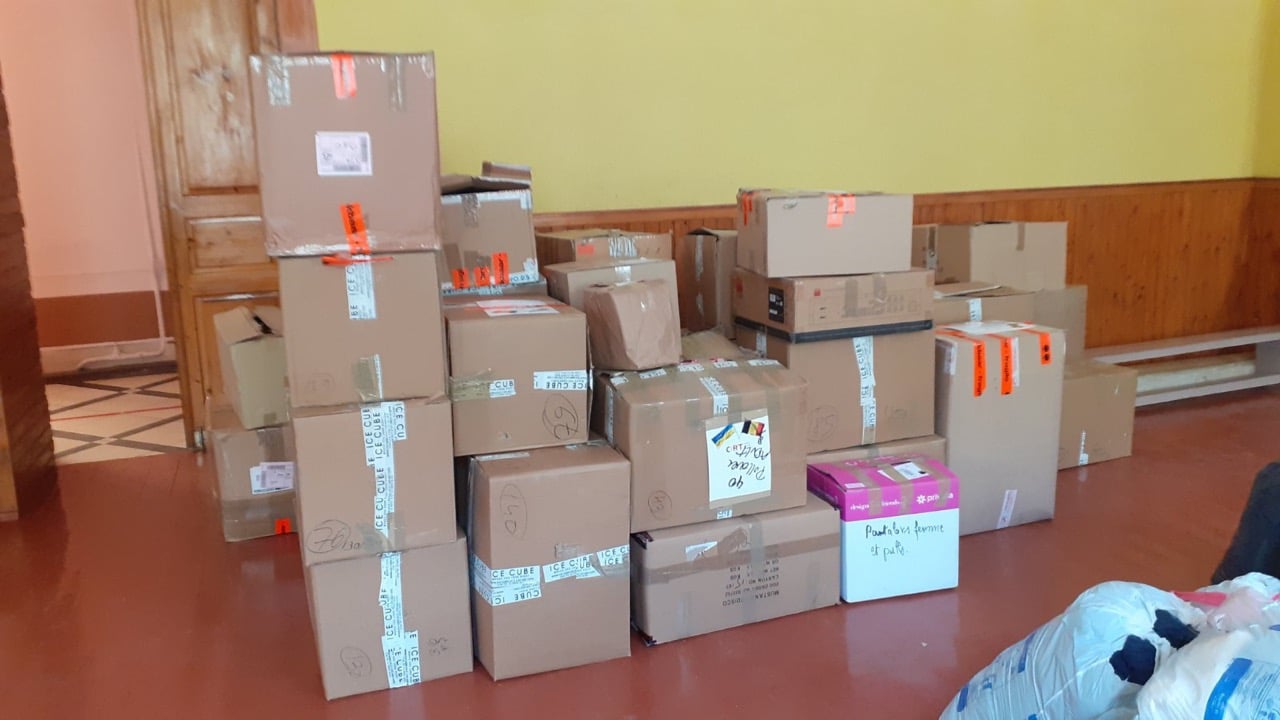 Other locations who are welcoming refugees including the Kfar Silver Youth Village in Israel, where 23 students have moved into the boarding school. Many of the children arrived with the recent struggle to escape fresh in their minds. Some show signs of PTSD and are receiving counseling and social services. While they are proficient in English and Math, they do not speak Hebrew and are being provided with lessons to help them learn the language and acclimate.
"Historically youth villages in Israel were created to care for Jewish children fleeing Europe in the 1930s. With the influx of Ukrainian students seeking a safe haven, Kfar Silver is once again here to cater to them and help them rebuild their lives. We are proud to continue to help the refugees, carrying on the tradition of our predecessors," said Amos Gopher, Kfar Silver CEO.