"This School Brought Me to Where I am Today"
ORT Argentina alumni trace current career success and Jewish identity to their high school years
(Pictured right) Federico Kamelhar, ORT Argentina alumnus.
Through the decades, ORT schools and programs worldwide have evolved into a sophisticated network that provides cutting-edge tools and know-how, honing excellence in education while instilling Jewish values.
A prime example is ORT's active presence all over Latin America, from the ORT university in Uruguay, to schools in Argentina, Mexico, Brazil, Peru, Chile, Colombia, and Costa Rica. At a recent gathering in Mexico, educators from the different institutions discussed how to leverage regional cooperation in conjunction with the ORT educational network to overcome challenges, find solutions and replicate successes.
Naturally, all eyes were turned to the flagship ORT school in Buenos Aires, Argentina, home to one of the largest Jewish communities in the world. Hailed by World ORT Director General and CEO Dan Green as "a phenomenon in the Jewish landscape," ORT Argentina boasts 11,000 students across four campuses, and is known as a beacon of educational excellence — proof that quantity does not have to come at the expense of quality.
ORT Argentina has for decades provided students with top-notch academics, hand in hand with a knowledge of Jewish culture and values. In fact, a recent in-depth survey, conducted by Argentina's Jewish umbrella AMIA organization in collaboration with Universidad Torcuato di Tella, indicates that some 59% of students learning in Jewish schools succeeded in mastering Hebrew at the intermediate level. About one third of the students in Argentina's Jewish schools attend World ORT schools.
Looking back on their years at ORT Argentina, two alumni who resettled in the US, discuss how the outstanding education they received back in high school continues to influence them many years down the line.
Education for Life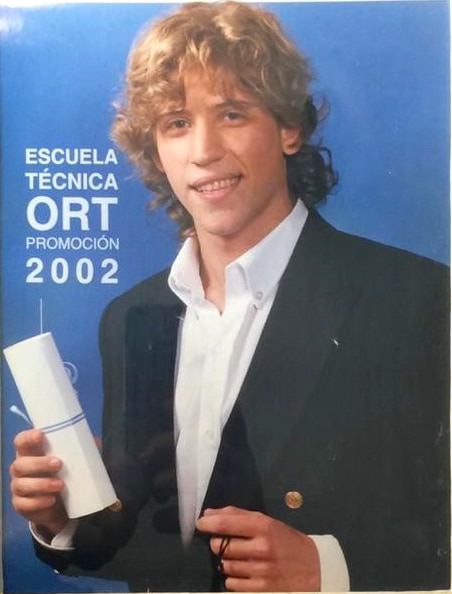 A graduate of 2003, Federico Kamelhar's resume features an impressive lineup of companies, where he worked his way up in various capacities as a senior computer engineer. Today he manages a full-stack software team of nine engineers at the mammoth Amazon. When asked to trace the milestones in his career, Federico points unequivocally to the outstanding, well-rounded education he received at the ORT Argentina high school.
Federico explains how he wound up at ORT; his mother had been eager to equip him with the best education available by sending him to the high-level, competitive ORT high school, where students are enrolled at age 12.
"It wasn't easy to get into ORT. Nor was it a simple matter, after passing the tough entrance exams, to keep up," recalls Federico, summing up the experience as being "thrown headfirst into the deep end."
In addition to the standard curriculum, ORT provides its diverse students with a thorough knowledge of Jewish history, Bible studies and modern Hebrew. Descended from Holocaust survivors, Federico's family always had a strong Jewish identity, but coming from public school meant that this was his first exposure to courses with substantial Jewish substance.
Federico eventually caught up and proceeded to race ahead. He attributes his success to the unstinting support of the staff. "I struggled in the beginning, but they always believed in me. They helped bring me to where I am today."
That belief also translated into financial assistance. In 2001, Argentina was hit with a financial crisis that had a disastrous effect on many families, the Kamelhars included. "At one point, it became very difficult for my parents to meet their tuition commitments. Today I know that it was thanks to the generosity of ORT America that enabled me and many of my friends to continue our studies unhindered."
At age 14, ORT Argentina students must choose a discipline or major. Federico had been inclined toward computers from a young age and had no hesitation about his choice. By 17, he was already a certified software programmer, and after three additional years at the ORT Technological College, he earned his degree as a systems analyst (although he'd already secured employment after completing high school).
'Better Than University Graduates'
Another ORT Argentina alum is Rodrigo Aronas, who spent a combined 15 years at the school, first as a student and later, a teacher. "The great thing about ORT is that it gets you hitting the ground running," he remarks. "Graduates of ORT's high school computing program are well equipped to get a job; the fact is, they're better than a lot of university graduates!" he notes.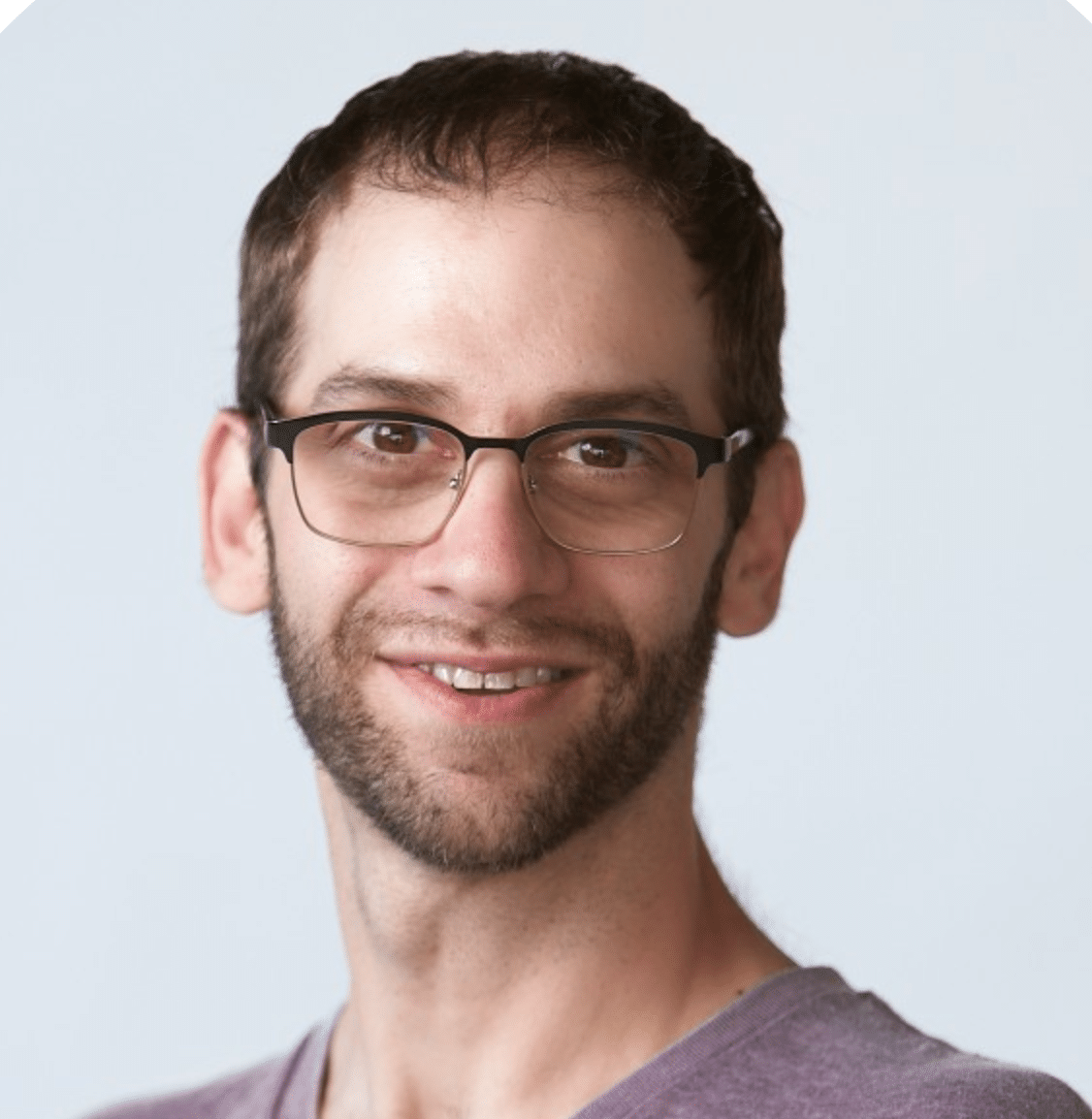 And he should know. Like Federico, Rodrigo managed to find a job in software development straight after high school (while also going on to become a teacher at ORT). By the age of 22, he was already a full-fledged partner in the company!
Reflecting on their years at ORT, both Rodrigo and Federico feel that they were able to take full advantage of all the options and opportunities the school provided.
"I can honestly say that ORT prepared me for life," Federico says, describing the critical thinking and collaboration skills he received as well as "an engineering mindset." He adds, "There was a strong balance between theory and experimentation, and I'd say that's what set me on my career path."
Rodrigo, who has been living for the past seven years in San Francisco and who runs various educational and coaching programs, agrees.
"I think one of the things that set ORT apart and that set us up for excellence was the fact that we were taught only the most up-to-date material. We didn't get bogged down with old, outdated stuff. Every 2-3 years, the curriculum was reevaluated, so we only ended up learning what was most relevant," says Rodrigo.
In one of Rodrigo's current capacities, Ed-tech — intensive, 6-month courses to train students with no prior experience to become software developers, he is, in fact paying it forward, employing a lot of those same methods and protocols that had been the norm at ORT all those years ago.
Cutting Edge Skills, Jewish Values
Federico points to the Jewish education he received at ORT as an additional enriching aspect, eventually leading him and his wife to their current conservative religious orientation.
Rodrigo likewise attributes his Jewish knowledge to ORT, saying it was "just right, not too much, not too little." Rodrigo is proudly Jewish and his wife is active in their San Francisco Jewish community.
Federico sends his daughter to a Jewish day school in their Queens, NY neighborhood, and expresses satisfaction with the education she is receiving. "Still, if I could bring to the schools here, in the US, the scientific, data-driven approach to learning that we had at ORT, that would be amazing," he says wistfully.
A Community of ORT Alumni
ORT alumni tend to congregate together. "In Argentina, we were a group of ORT graduates who opened businesses and companies and who endeavored to hire specifically ORT students," Rodrigo shares. Today, in California, he maintains a connection with former classmates and other Latin American ORT alumni from all over the West Coast. "We help each other; we're a community."
On the east coast as well, Federico keeps up contact with several of his former ORT classmates. Not all specialized in programming, but what they have in common, according to Federico, is that they're "highly educated, very passionate about what they're doing, and very, very successful." He qualifies: "For me, success means being highly motivated, being on a journey, goal oriented. It's not solely about money; the focus is on discipline and accomplishment, and that's something we all acquired from ORT."
ORT America, now celebrating 100 years of supporting education, has a lot to be proud of. Over the decades, ORT schools and programs worldwide have evolved into a bona fide network with the tools and the know-how to hone excellence in education while instilling Jewish culture and values, benefitting students worldwide.