The youth village is part of the World ORT Kadima Mada educational network
Yaniv's Story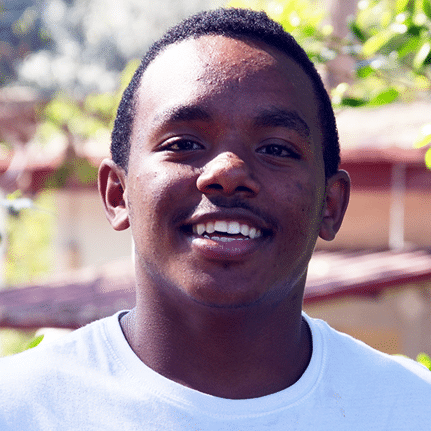 Born in Israel, Yaniv is a high school senior in Kfar Silver, having become a boarding student four years ago following discord he experienced at school in Kiryat Malachi.  When Yaniv arrived at the village, he was struck by the natural beauty of the campus known for its agricultural farm, and the warm welcome he received.  "I got along quickly," he recalls.
Yaniv likes Kfar Silver.  "The teachers here are good, and they care about you," he starts out.  "I like the diversity of the students.  Some come via Na'ale from overseas, and others come from different parts of Israel."  Yaniv shares his passion.  "I love the cowshed very much and volunteer there every week. Last year I stayed in the village over summer to work in the cowshed. The first time I worked there I didn't care for it, but then I got used to it and fell in love with the cows!  Milking, feeding, cleaning, treating and feeding the calves," he says enthusiastically.
Yaniv found his niche in Kfar Silver and has become a better student, studying advanced math, English, chemistry and biology.  "I used to skip doing homework; now my grade point average is 85," he reports.  Yaniv is determined to continue his studies at Technion (Israel Institute of Technology), attended by three of his brothers.
---
Salah's Story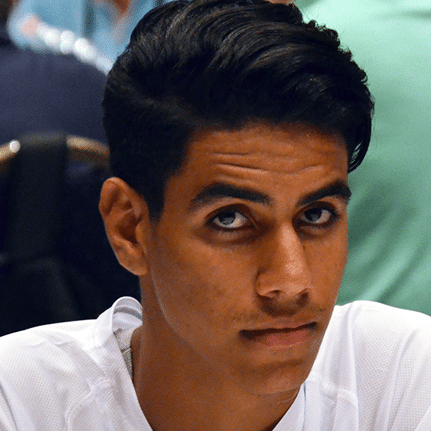 A tenth grader in Kfar Silver, Salah comes from Rahat, the largest Bedouin city in Israel with a population of over 64,000. His father owns the leading advertising agency in the city.  With an art background gained from guidance by his father, Salah enjoys art class in school. "We're taught art history and various methods of painting," he says.
Salah focuses on civil society studies and plans to study law, and says the school helps him a lot.  "I know how to get along in an environment different from what I'm used to, and I have the confidence to cope," he affirms. The diversity of people in Kfar Silver appeals to him.  "There are different ethnic groups; students come from various places.  I get to know their backgrounds and they get to know the way I live, pray and all sorts of things," he says, adding, "I learned about Jewish holidays here, we celebrated them and it was nice; and the other students learned about my holidays; and last year we held a special event to mark our Bedouin traditions." Salah is fluent in Hebrew, which he attributes to time spent with his roommates. "You learn quickly, because in the dormitory, we all speak the same language," he explains.
Respect for others and self-confidence are just some of the values taught to students in Kfar Silver youth village, managed by World ORT Kadima Mada. Combined with a strong academic curriculum and innovative teaching methods, Kfar Silver students get the maximum to forge a bright future. Your gift helps ensure the quality of ORT programs that make a difference in the lives of youth all over the world.