Contact Information
ORT West Coast Region
Heath Blumstein, Director
hblumstein@ortamerica.org
6320 Canoga Avenue
Woodland Hills, CA 91367
Phone: (323) 966-0092
Southern California Office
Stephanie Nygard, Associate Director
snygard@ortamerica.org
6320 Canoga Avenue
Woodland Hills, CA 91367
Phone: (323) 966-0092
Bay Area Office:
Yana Agranovsky, Director, Bay Area
yagranovsky@ortamerica.org
131 Walden Road
Walnut Creek, CA 94597
Phone: (415) 794-7339
---
Celebrate the Holidays with Fine Wine and Support ORT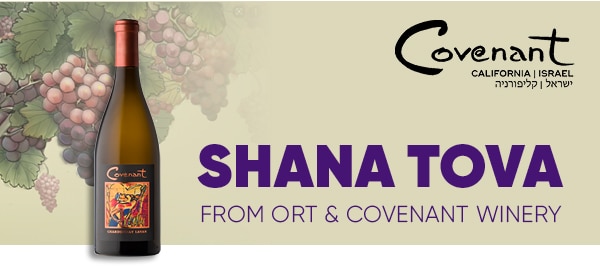 Just in time for the New Year, ORT is partnering with Covenant Winery to bring you a variety of exceptional wines at a discount. A 10% discount will be applied to any order, and 15% will be donated back to ORT. Order two or more cases*, and ORT will receive a 20% donation.
To get started, go to Covenantwines.com and make your selection. Be sure to use DISCOUNT CODE ORT2021 to receive the 10% discount. Shipping costs on cases of wine will be subsidized.
*Two cases are defined as 24 bottles
---
Save the Date:
Western Region Planned Giving Virtual Event
Thursday, September 2nd, 2021 at 5:30 PT
The purpose of our event is to educate our current donors and potential donors who are interested in maximizing their charitable tax advantages in California.
We will have two Professional expert speakers to engage, educate and answer questions from our audience:
Rebecca Goldfarb, JD-Estate Planning and Elder Care Lawyer at www.goldfarbluu.​com
Maureen O'Gara, CPA-Certified Public Accountant at www.gishseiden.com
---
Marin Holiday Party, December 2, 2016