SAVE THE DATE!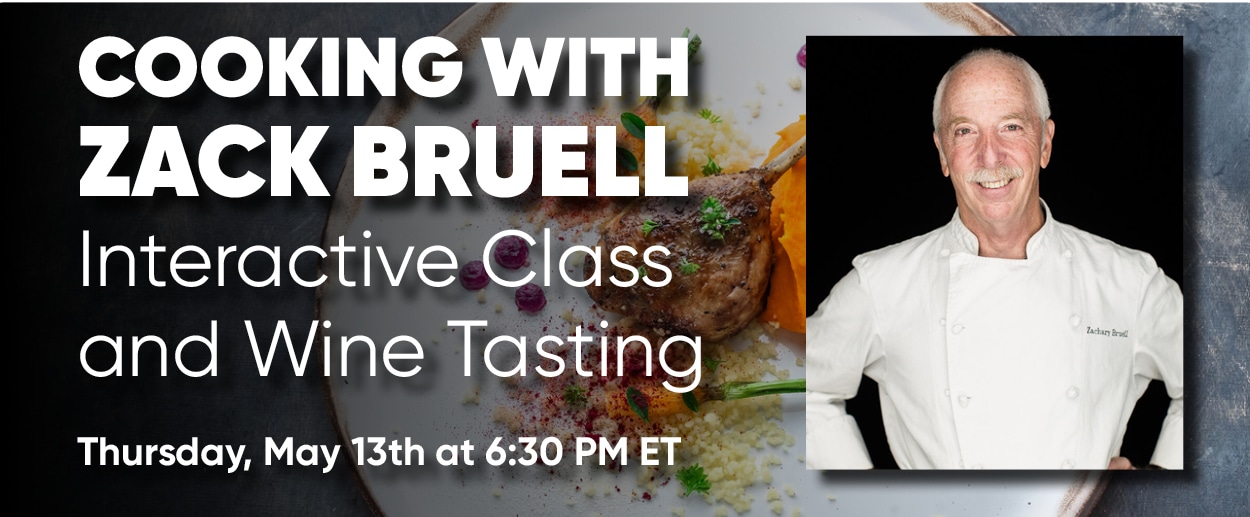 Join ORT Ohio for a virtual interactive cooking class and wine tasting with Cleveland's most prolific restaurateur, Zack Bruell
Thursday, May 13th, 2021 at 6:30 pm ET
Learn how to make an exquisite 4-course meal in the comfort of your own kitchen, while learning from Zack himself with his trademark style of layering powerful, yet distinctive flavors.
For more information contact Alyssa Giterman, Associate Director, Ohio Region, at 440-666-4352 or AGiterman@ortamerica.org.
Past Events: