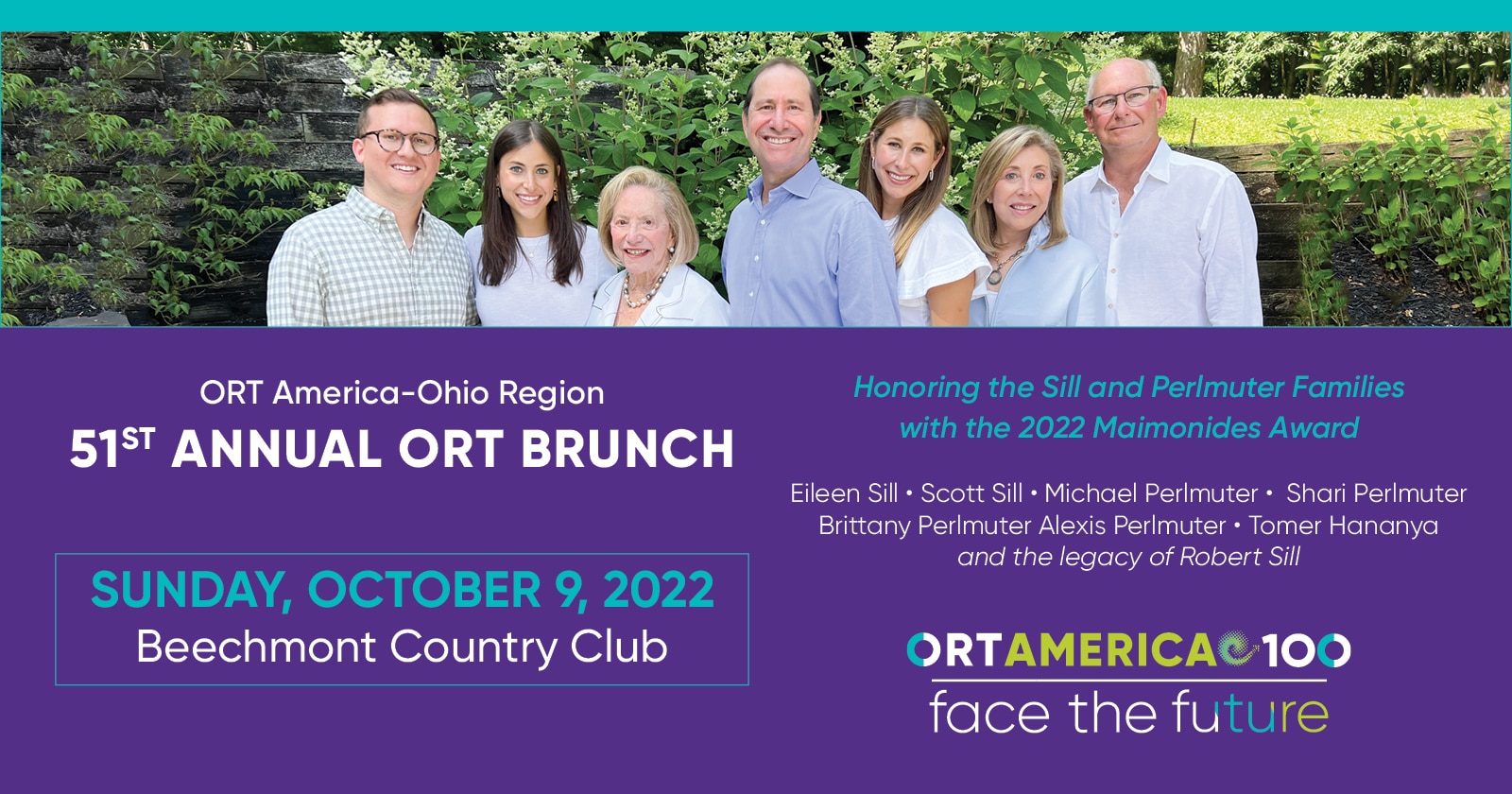 Registration opens at 9:30 am
Program begins at 10:00 am
EVENT CO-CHAIRS:
Carole & Bart Bookatz
Julie & Todd Gurney
Lori & John Herman
Suellen & Larry Kadis
Greg Marcus
HONORARY CO-CHAIRS:
Caryl & Herb Ackerman
Peggy & John Garson
Barbara & Bill Klineman
Terri & Ron Weinberg
Sandy & Tim Wuliger
In honor of ORT America's 100th Anniversary, ORT Ohio is thrilled to present the 2022 Maimonides Award to the Sill and Perlmuter families. For over 60 years, they have demonstrated commitment and dedication to strengthening Jewish life locally, nationally, and internationally. 
For 100 years, ORT America has worked to break through social and economic barriers to transform lives. The ORT network reaches more than 200,000 people a year in schools, universities, and training programs in more than 30 countries. Driven by Jewish values, ORT bridges the gap between ability and opportunity leading to a bright future.
Sill-Perlmuter Families Tribute Committee*
Trish & Mark Adler
Denise & Dr. Richard Arnstine
Susan & Dale Bass
Amy & Jimmy Becker
Nancy & Lawrence Bell
Susan & Andrew Berman
Sherri & Marc Blaushild
Beth & Bob Brandon
Peter & Tamar Brosse
Susan Charnas
Renee' and Kerry Chelm
Lynne & Philip Cohen
Marti & Jeff Davis
Dr. Andrea & Gary Desberg
Stephanie & Dan Dreiling
Myrna & Bruce Eglin
LuAnne & Ronny Fisher
Judy & Les Fishman
Sue & Mitch Frankel
Rina Frankel
Phyllis & Dr. Joel Gecht
Adam Gimbel
Kerry & Jeffrey Glueck
Susan & Bernard Goodman
Jodi & Jeff Gottlieb
Anita Gray
Barbara Gross
Patricia Inglis
Lynda & Don Insul
Amy & Ira Kaplan
Connie & Kimon Karas
Judy & David Kaufman
Theresia & Stuart Kline
Fran Lasky
Ruth Lester
Gail & Ken Liffman
Cookie & Herb Marcus
Marty Marcus
Drs. Marcy Schwartz & Daniel Simon
Barbara & Dale Markowitz
Susi & Peter Meisel
Elaine & Dr. Beno Michel
Stephanie & Jared Miller
Beryl & Dr. Irv Moore
Ellen and Stuart Neye
Joanie Berger & Rabbi Robert Nosanchuk
Karen & Robert Perlmuter
Kim & Paul Pesses
Amy & Ken Rogat
Barbara S. Rosenthal
Marc Rosenthal
Terri Rosenthal & Ken Steele
Bobby & Dick Rosner
Shawna & Matthew Rosner
Steven Rosner
Sharon & Dr. Allen Roth
Eric Rubin
Susan & Steve Rubin
Erika B. Rudin-Luria
Cantor Sarah Sager
Julie & Mark Soroka
Joan & Scott Schneider
Jessica & Alan Semel
Louise & Greg Warner
Christine Croissant & Chip Weinberg
Penni & Steve Weinberg
Eileen & Jim Wilkoff
Debra & Cary Zabell
Ellen & Dan Zelman
Dawn Kuderna & Lew Zipkin
Questions or information, please call ORT Ohio 216-464-3022 or email ohio@ortamerica.org
Sunday, October 27, 2019, 9:30 am - noon
Executive Caterers at Landerhaven

Honorees:
Susi Yarus Meisel and Peter Meisel
2019 Recipients of the Maimonides Award for Outstanding Community Service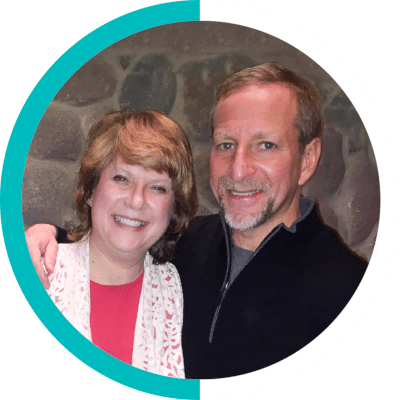 Also recognizing three outstanding Cleveland ORTists,
Bart Bookatz, Eric Rubin and Mitchell Schneider,
and thanking them for their years of service as they rotate off the National Board.
WHEN: October 27, 2019 @ 9:30 pm – noon
WHERE: Executive Caterers at Landerhaven
CONTACT: Char Rapoport Nance
PHONE: 216-464-3022
EMAIL: CNance@ortamerica.org
---
About ORT Ohio Annual Brunch
The annual ORT Brunch, begun in 1972, has been the culminating event for the Annual Campaign. For over 40 years, ORT has honored outstanding leaders of the general, Jewish, and ORT communities.
In 2014, the annual ORT Award was renamed to align with the values of the Jewish sage, Maimonides.  Maimonides outlines seven levels of charity; the highest level is to help a man help himself. This has always been and will continue to be, the essence of ORT's mission. The annual award presented by ORT America is now known as The Maimonides Award.
Tickets and sponsorships are now available.
For more information, please contact Ohio Region Director Char Rapoport Nance, 216-364-3022, cnance@ortamerica.org.
---
47th Annual ORT Brunch
Sunday, October 28, 2018, 9:30 am
Executive Caterers at Landerhaven
Honorees: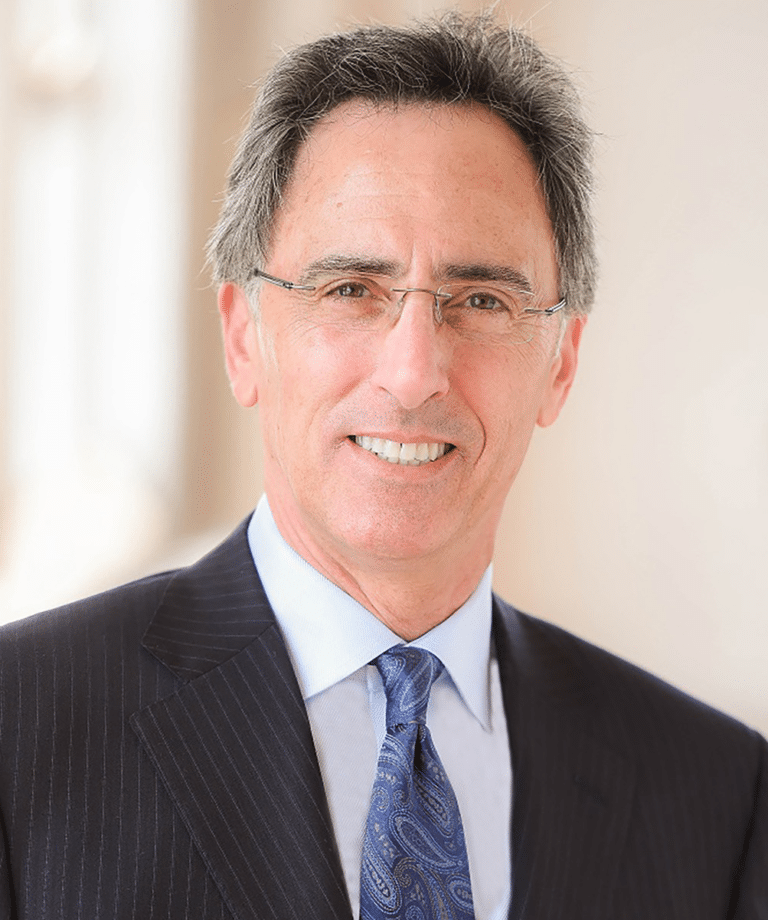 Ken Liffman
2018 Maimonides Award Recipient for Outstanding Community Service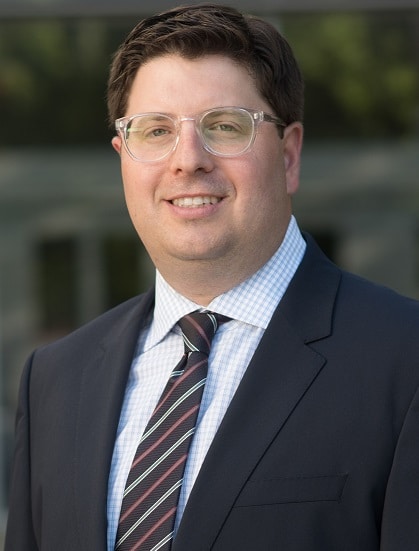 Todd Gurney
Recipient of the 1st Annual Robert Sill Leadership Award