Contact Information
ORT FLORIDA REGION
6001 Broken Sound Parkway
Suite #422
Boca Raton, FL 33487
Phone: (561) 997-1071
Fax: (561) 997-1072
florida@ortamerica.org
---
Florida Team ORT Invites You to Our…

"Dink & Donate"
Pickleball Tournament!
This is more than a Pickleball Tournament; it's a fun, competitive, and charitable event. Join us, players of all levels, for a day filled with exciting games and incredible prizes. Every serve, score, and dink you make helps raise funds for ORT and our more than 200,000 beneficiaries in 40 Countries, in particular Israel at this very critical time.
Make a difference with your paddle today!
Tuesday, December 5, 2023
2:00 - 4:00 PM
Huntington Lakes
7355 Huntington Lane, Delray Beach, FL 33446
Spectators and Players should arrive between 1:30 - 1:45 PM
Event Committee:
Seth Groveman, Ellyn & Bill Edelman,
Jill & Chuck Wadsworth, and Ilene Rubin
Tournament Director:
Bob Savar, PPR Certified Pickleball Instructor 
---
For more information, please call (561)997-1073 or email Robin Isaacson at Risaacson@ortamerica.org
---
Exclusive ORT America Tzedakah Box Designed by Gary Rosenthal!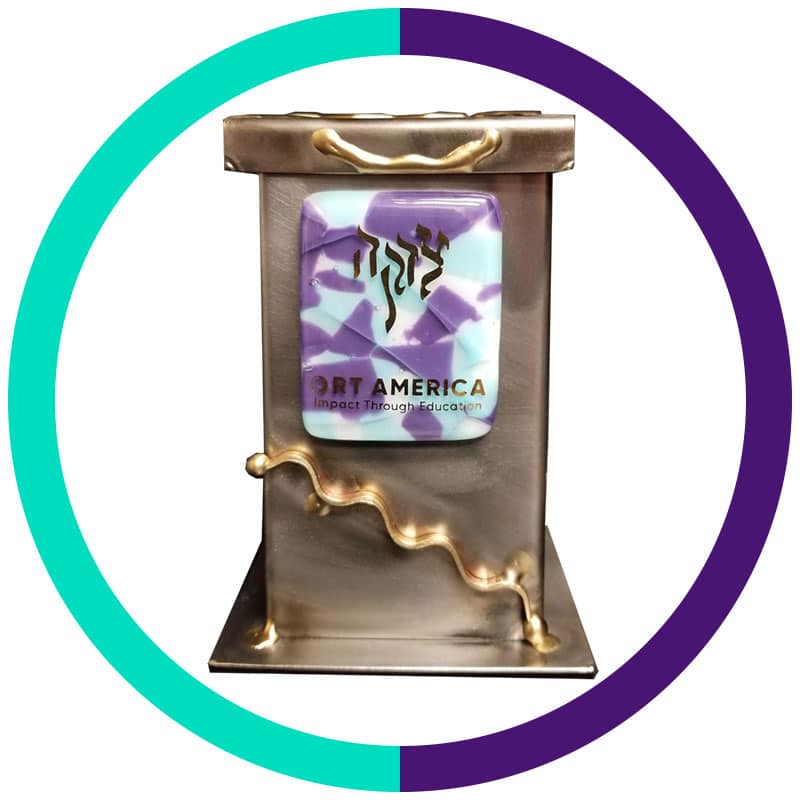 This is the perfect wedding, housewarming, hostess, thank you holiday or any type of Mazel Tov gift!
Gary Rosenthal has been sculpting in welded metals and fused glass since the early 1970's. Work from the collection has been presented to U.S. Presidents and celebrities. His work has been seen worldwide in many fine galleries, private collections, museum shops and perhaps in your own home!
Exclusive ORT America Tzedakah boxes - $100 per Box plus $15.00 if shipping
Mail in your order here to the address below:
ORT America Florida Region
6001 Broken Sound Parkway
Suite #422
Boca Raton, FL 33487
561-997-1071