President's Message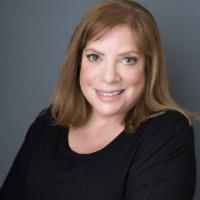 I am so honored to be serving as President of the ORT America Metropolitan Chicago Region. This is a very exciting time for ORT both at the region and national level. ORT America is evolving into a more donor-driven, cutting-edge fundraising organization, and our region's vision and leadership is playing a major role in that.
I'm especially excited about a new event that is helping us get our ORT message out to a much wider group of potential donors. The seed was planted at our 2015 Fall Event at 1871, Chicago's digital start-up incubator, which led to a strong relationship with 1871's Chief Operating Officer. And that led to our extremely successful 2016 Business Leaders Lunch (BLL) at the Standard Club last fall. It is now an annual event that brings together a diverse group of people across industries and professions who share our passion for education, technology and career success. Click on the link below for more information about the 2017 Business Leaders Lunch.
Of course, at the same time all of these changes are happening, it's important to also remember and continue so many of the wonderful traditions and values that have made our region so special and so successful all along. One of those traditions is Lunch with a View. In addition to being a lovely event, our Lunch with a View fundraising projects provide much-needed funds to ensure the success of World ORT schools in Israel and around the world. The kick-off meeting for Lunch with a View 2018 will be the evening of Tuesday, September 26th. See details below. I hope you will be able to join us.
If you haven't already liked us on Facebook or followed us on Instagram or Twitter, please do! It's the easiest way to keep up with all of the exciting news and events in our Region.
I look forward to seeing and/or hearing from you soon. Please feel free to email me at LDWEIL@comcast.net anytime with questions or ideas, or just to say "hi."
Wishing all of you a sweet, happy and healthy New Year.
— Diane