CHICAGO REGION
The Chicagoland Jewish community is one of the most vibrant, diverse and philanthropic in the country, located in an area that serves as a strong hub for innovation, technology and education. ORT Chicago, currently based in Northbrook, IL, operates as a regional office for ORT America, the leading fundraising organization for World ORT. Working in coordination with ORT America's main office in New York, ORT Chicago helps collect contributions for ORT's growing global network of schools and programs in 35 countries and impacting over 300,000 students annually.
ORT Chicago engages in a wide variety of development and community outreach activities, including three major annual events – Leaders Lunch (October), our new ORT Sunday Funday event (formerly known as Party Planning Showcase), scheduled for January 2019, and Lunch with a View (April). Smaller events, including parlor meetings, are also held during the year, many led by our active lay leadership. ORT Chicago outreach includes not only Illinois, but also Wisconsin and several other nearby states. We welcome and appreciate your involvement and support.
ORT Chicago Social Media
ORT Chicago maintains an active social media presence through its use of Facebook, Twitter, Instagram and Linkedin. Please consider visiting, joining or following all of these online platforms to stay up-to-date about ORT America and its mission, as well as local Chicago events and activities.
---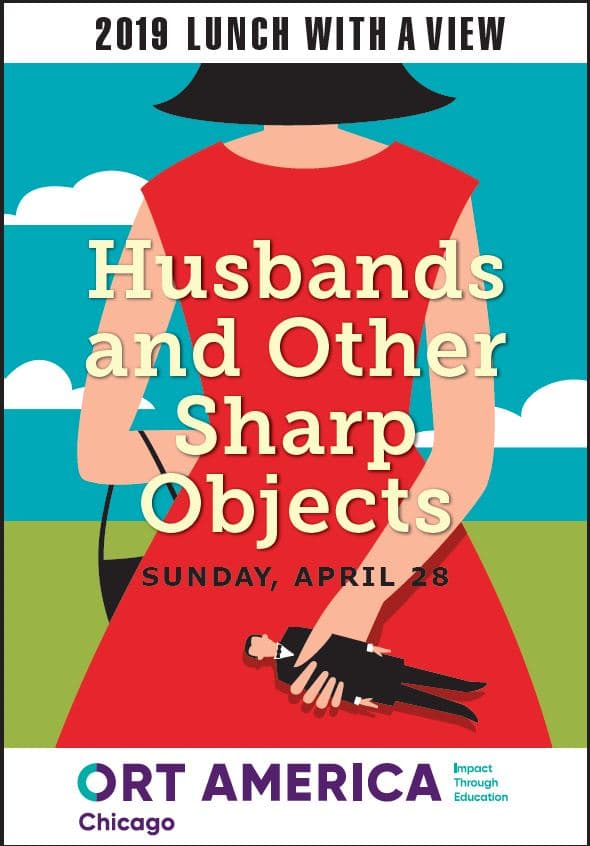 Lunch With A View
|

April 28th, 2019 11:30 AM – 3:00 PM
Bryn Mawr Country Club

|

Lincolnwood, IL
Join mother and daughter event co-chair dream team, Genna Kahn and Lori Kahn, for ORT Chicago's 19th Lunch With a View on Sunday April 28th at Bryn Mawr Country Club.
Come for the laughs, the lunch, the author and the discussion. Bring your girlfriends, daughters, moms, and nieces!
For event registration, please call 847.291.0574
Make a donation in support of Girls and Women in STEM