Honey From The Heart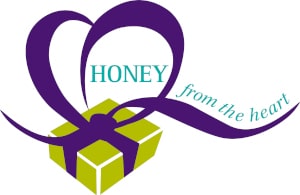 The honey sale is open. Order here!
We ship a festive 8-ounce jar of 100% pure kosher clover honey anywhere in the world. Shipping within the USA is FREE through August 5.
To support ORT Atlanta select group code "ATL" when prompted for your organization. The cost is $12 per jar and a portion of your purchase benefits ORT. Contact us by email at honey@ORTamerica.org or by phone at 404-327-5266 to request a honey order form.
History of our Honey From The Heart project: Since 1990, ORT Atlanta has been sending sweet Rosh Hashanah greetings across the U.S. and around the world while raising money for ORT and other Jewish non-profit organizations through Honey From The Heart. Founded by a small group of volunteers who labeled hundreds of honey jars, wrote out gift cards and addressed mailing labels by hand, Honey From The Heart raised a few hundred dollars.
Not wanting to limit this amazing fundraiser to Atlanta, the founders started inviting other ORT chapters to sell honey and keep a portion of the profit. Over the years Honey From The Heart has experienced steady growth as people from all over the country who received our honey contacted us asking if their organization could sell it as well. ORT Atlanta now offers participation to all kinds of Jewish non-profits including sisterhoods, synagogues, religious schools, and other organizations.
Many of the original group of volunteers remain involved in the project. Their commitment to excellence and dedication to raising funds for ORT ensures the success of Honey From The Heart.