Next Gen Atlanta
ORT Next Gen offers exciting options for young professionals ages 30-45 to support the ORT mission and make new friends and connections.  In Next Gen, you can help further the ORT mission of educating for life, strengthen your local community and positively impact thousands of disadvantaged individuals in Israel, the former Soviet Union and many other countries.
Make a difference today by getting involved.  Opportunities in Next Gen Atlanta include serving on the local board, planning and attending events, crowdfunding and other activities.  Please contact us at 404-327-5266 or email atlanta@ortamerica.org for more information – and check out our Facebook page.
We transform lives through education and would be delighted to have you participate in our Next Gen group.
Events: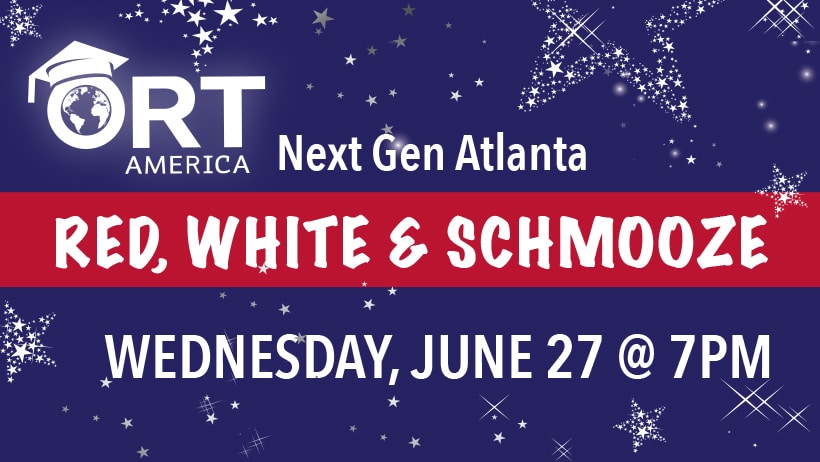 Join ORT Next Gen for a patriotic happy hour event. Come schmooze with an extended happy hour starting at 7pm and feel free to stick around later for Fado Trivia night in our reserved section. Light appetizers will be provided and your first drink is on ORT!
Location: Fado  •  273 Buckhead Ave.  •  Atlanta, GA 30305
Cost-$18