Next Gen Atlanta
ORT Next Gen offers exciting options for young professionals ages 30-45 to support the ORT mission and make new friends and connections.  In Next Gen, you can help further the ORT mission of educating for life, strengthen your local community and positively impact thousands of disadvantaged individuals in Israel, the former Soviet Union and many other countries.
Make a difference today by getting involved.  Opportunities in Next Gen Atlanta include serving on the local board, planning and attending events, crowdfunding and other activities.  Please contact us at 404-327-5266 or email atlanta@ortamerica.org for more information – and check out our Facebook page.
We transform lives through education and would be delighted to have you participate in our Next Gen group.
Events:
NEXT GEN Atlanta: Summer, Sips, and Schmooze
Thursday, August 22nd 7 – 9 pm
Urban Tree Cidery
1465 Howell Mill Rd NW Atlanta, Georgia 30318
Join ORT Next Gen for a fun happy hour event. Enjoy the end of summer with some light nosh, a drink or a flight of cider, a tour of the cidery, and most importantly, schmooze! This is a dog-friendly event, so please bring your pup!
To buy tickets for this event please click here.
---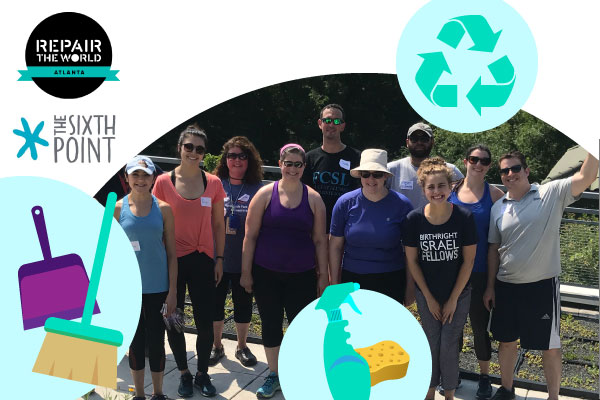 ORT My School
Sunday, June 2nd  10:00am – 1:00pm
KIPP Woodson Park Academy
20 Evelyn Way NW, Atlanta, GA 30318
Join ORT Next Gen, Repair the World, and The Sixth Point as we spruce up a local school in Atlanta. Breakfast, water, and snacks will be provided.
To register for this event please click here.
---
Bring your appetite as you travel around the world sampling what ORT offers through food, beverage, music, and education.
Saturday, February 9th  7:30pm -10:30pm
Souper Jenny West Midtown
1082 Huff Rd NW, Atlanta, GA 30318
The price of admission includes all food and beverages plus 1 raffle ticket.
* Funds raised at this event will benefit our Supporting Girls in STEM fund at ORT schools around the globe.