Tuesday, August 21
11:30 – 1:30
The Fountains | 3495 Piedmont Rd., Building 12 | Board Room on Second Floor
Join ORT in Atlanta For A Lively and Very Informative Conversation
with
Michelle Perloe, COO, Perloe Financial
Al Meadows, Wealth Advisor, Gratus Capital Management
Adele Glasser, Siegal Insurance Company
Rachel Miller, Director, ORT America Atlanta Region
How will the revised tax laws affect my retirement?
What can I really do with my long term health care coverage?
How can I help my parents as they age?
Who knows where my passwords are located?
Who knows how to retrieve the information I sent to the cloud?
What insurance do I need as I get older?
Tell me the most effective ways to leave money to not-for-profits.
A Light Lunch Will Be Served | Please RSVP by August 15th
---

Sunday, August 26 | 1-2:30PM
GA Tech Campus on the roof of the Clough Undergraduate Learning Commons
Price:$10 per family/Ages 10+
Please RSVP "Bee"-fore it's too late.  Space is limited!
Join ORT Atlanta for a Pre-Rosh Hashanah event as we partner with the Georgia Institute of Technology! Tour the Honey Bee lab, see the hives, and taste the sweet honey. Curious how our Rosh Hashanah honey is made? Want to wear a bee keeping suit? This is your chance.
---
Previous Events
Thursday, July 19th
7 PM at CHAMA GAUCHA
3365 Piedmont Rd. Buckhead
Join us for an evening of Cocktails and Conversation
Enjoy a special whiskey tasting and Brazilian steakhouse hors d'oeuvres.
Meet ORT America's CEO, Jeff Cooper, and hear from successful ORT graduates.
Event Co-Chairs: Sid Besmertnik, Larry Feldman, Nata Saslafsky, Harvey Spiegel,
Ben Rosenberg
Host Committee (In Formation)
Laury Bagen,
Don Beskin
Bill Klineman Marty Yedvarb
Richard Bressler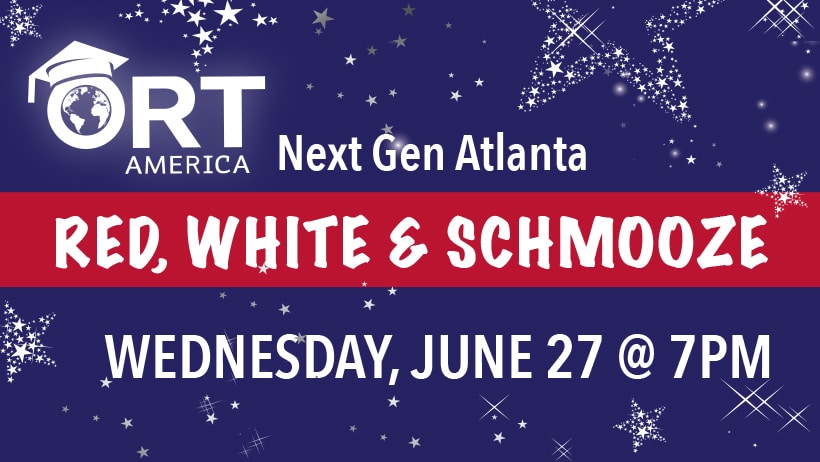 Join ORT Next Gen for a patriotic happy hour event. Come schmooze with an extended happy hour starting at 7pm and feel free to stick around later for Fado Trivia night in our reserved section. Light appetizers will be provided and your first drink is on ORT!
Location: Fado  •  273 Buckhead Ave.  •  Atlanta, GA 30305
Cost-$18
---
ORT MY SCHOOL
June 3  | 9am – 12noon
Springdale Park Elementary School (SPARK)
803 Briarcliff Rd NE, Atlanta, GA
Join ORT Next Gen, The Jewish Federation of Greater Atlanta, and JF&CS as we volunteer to spruce up SPARK Elementary school!
We will be rebuilding their beautiful rooftop garden by cleaning out the beds and laying new rocks, mulch and plants.
Meet new people, have a great time, and make a real impact on our community!
---

Book by the 21st and your ticket = $18
After the 21st tickets = $25.
19th Annual Women's Seder
March 28th | 6:30 pm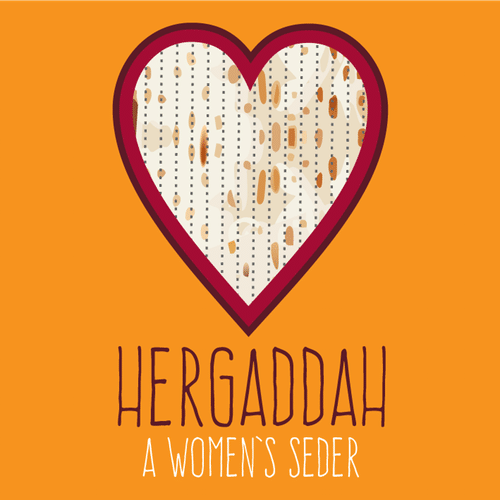 Join us this year for L'dor V'dor, from generation to generation, as we invite women to experience a unique Passover event that celebrates women with wine, music, food, and many rich traditions. Bring your daughter, granddaughter, or mother! 
Each guest brings their favorite Passover dairy or pareve dish and submits a recipe that we will be creating into a book.
A suggested minimum donation of $36/pp to benefit our "Giving Kids a Boost" program will be accepted as you register online as well as at the event.
For more information, email: Veronica Beskin at vbeskin@ortmamerica.org or Call ORT Atlanta at 404-327-5266