Students bring the ability, ORT provides the opportunity.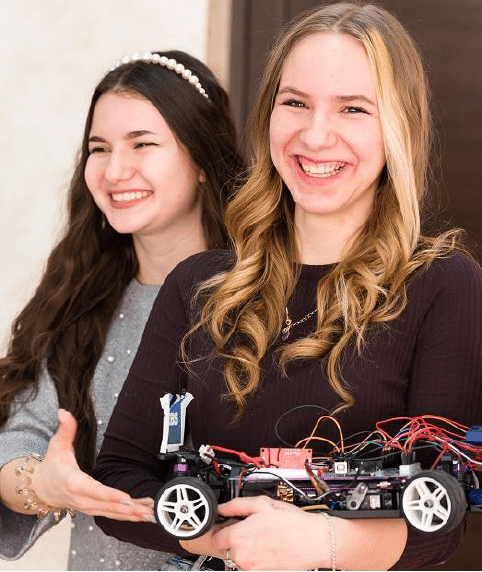 ORT offers students the means to thrive through high-quality teaching, training and education. Building on its origins of employability-training, ORT teaches the skills needed to gain and maintain expertise for employment in sought-after fields. Today, ORT has a presence in over 40 countries including Israel, the Former Soviet Union, Latin America, Europe and more, as well as at respected universities in Mexico and Uruguay.
A curious young mind cannot be locked down and today's school children face a life of dizzying change. As workplace opportunities evolve, many students from resource-poor communities would otherwise not have access to a full technology-rich education. To make sure they are prepared, ORT is constantly working to update and improve the educational experience and develop teacher skills throughout the network.
If one good thing emerged from Covid, it's the increasing sophistication of long-distance learning. ORT educators collaborate with their counterparts worldwide to design enriching activities while ensuring safety, leading to creative solutions in the classroom and beyond.
To read more, download this printable PDF.