World ORT Kadima Mada: Creating Equity in Education in Israel
ORT is dedicated to providing excellent education and preparing young people around the globe for careers and meaningful lives. Nowhere is this more apparent than in Israel. Since 2006, World ORT Kadima Mada (WOKM) has affiliated with numerous schools throughout the country, primarily in socially and economically challenged communities in Israel's periphery. ORT incorporates the latest technology and advanced instruction into the schools' curricula through formal and informal educational programs to level the playing field for thousands of students. ORT gives them access to high-level STEAM (Science, Technology, Engineering, Art, Math) education and, as a result, countless students go on to study at Israeli universities and serve in elite units in the IDF. Today, many ORT graduates can be found in Israeli industry, and its vibrant business and tech sectors.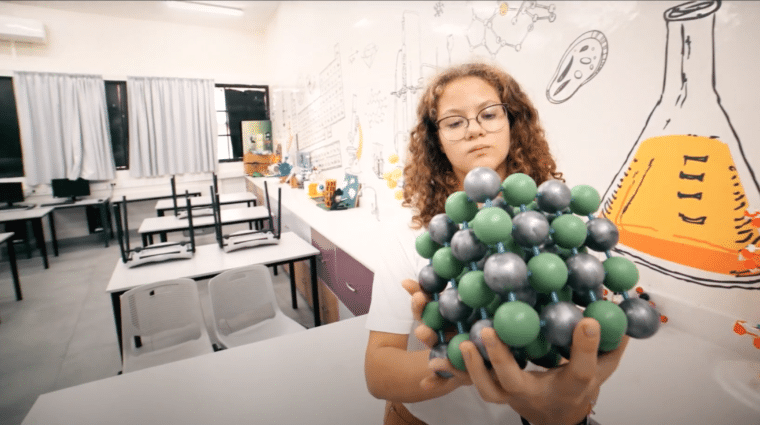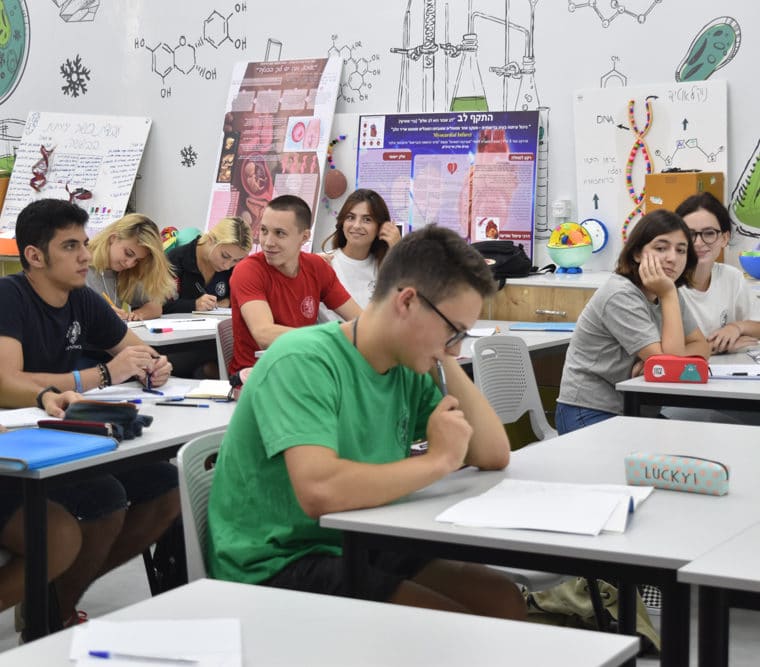 Kfar Silver Youth Village
The Kfar Silver Youth Village, located near Ashkelon, is one of ORT's top priorities. In 2021-2022, a total of 917 students are enrolled – a 21% increase over last year including 673-day students and 244 boarders. Over time, Kfar Silver's wide range of educational and extra-curricular opportunities impact, empower, and transform the lives of its students. The Village's ability to help its students overcome their severe educational and emotional deficits is reflected in its high Bagrut (matriculation) rate of 97%. This far exceeds the national average – a statistic that includes data from far more advantaged populations.  Moreover, it reflects a major improvement since ORT took responsibility for Kfar Silver in 2016, when it was only 50%.  Kfar Silver's student dropout rate (0.7%) is similarly below the national average and represents a 50% decrease since 2016.
Big plans are underway for creation of new programs and expansion of existing ones at Kfar Silver, in spite of it being situated just eight miles from the Gaza border. The agricultural center (with a working dairy and farm) is developing an agritech curriculum and educational track to allow students to pursue their interests in this dynamic area at all levels. In addition, a new initiative in sports technology is underway, with state-of-the-art athletic facilities unparalleled in the region, which is attracting youth from the surrounding area. The Kfar Silver synagogue is being renovated and will be home to Bar and Bat Mitzvah celebrations for all students regardless of their religious background, while welcoming the orthodox students in the village to pray and study.
YOUniversity Centers: After School Enrichment
At YOUniversity Centers of Excellence, WOKM's flagship extracurricular program, ORT instructors work with local schools and municipalities, providing a continuum with existing formal education. More than 40 STEAM-based courses are made accessible to thousands of K-12 students in their schools, on kibbutzim and at local community centers. YOUniversity advances young people's 21st-century skills including creative problem solving, critical thinking and collaborative teamwork. At centers in Beer Sheva, Kiryat Yam, East Jerusalem, Nahariya, Western Galilee, Dimona, Eastern Galilee, Nazareth, Bet Hakerem and Kiryat Gat, the diverse student body has included secular, Orthodox and Ultra-Orthodox Jews, new immigrants and children of immigrants from Ethiopia and the Former Soviet Union, Arab-Israelis, and Druze.
Courses in exciting and dynamic subject areas include application development, marine and environmental sciences, architecture, space club, videography, photography, robotics, practical physics, CSI, fashion design, international diplomacy, 3D printing, animation, gaming, chess and more. Whether a student is interested in designing dresses or drones, the programs open young minds for future STEAM coursework in high school and potentially careers in related fields, providing role models and experiences for success.
Special Projects: Impacting Communities
ORT has impacted whole communities in Israel through comprehensive investments that create new opportunities, leading to brighter futures.
In Kiryat Yam, a town on Israel's coast, the entire academic ecosystem has been elevated thanks to generous ORT donors. ORT programs focus on children at the start of their school lives promoting junior robotics programs which bring the "makers" culture into kindergarten settings. The D. Dan and Betty Kahn STEAM center, Auditorium and Mada Park benefit the entire community as part of the citywide implementation of WOKM programs, including professional development for teachers.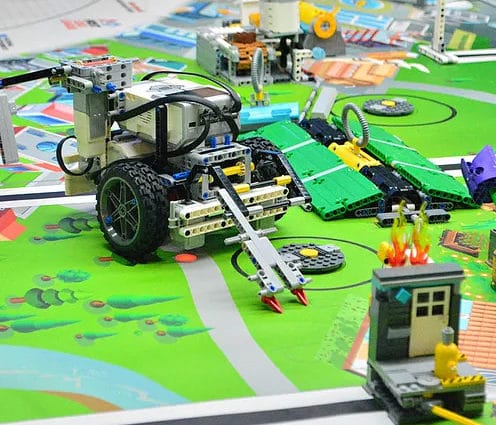 Beer Sheva is home to the largest practical engineering college and was founded by the late prime minister Golda Meir. The Beer Sheva College of Technology (the College) and WOKM are strategic partners, modernizing and rebranding the College to make it the most attractive choice in the region for prospective students and faculty. Specifically designed for the needs of the diverse population living in the south of the country, it provides a variety of options for professional training. Hundreds of students graduate each year in the fields of computer science, architecture, mechanics, microelectronics and even natural gas engineering.
WOKM also partners with Erez College to reduce the rate of unemployment in the north and south of Israel and enable young adults to acquire a profession that will lead them to self-sufficiency. Graduates of Erez programs work as practical engineers, helping to meet Israel's shortfall of skilled workers.
In addition, WOKM founded the Anières Elite Academy program, which trains immigrants from challenging socio-economic backgrounds to become Israel's future science and technology leaders. The high-level program results in admission to the Technion-Israel Institute of Technology, one of the most prestigious universities in the world.
Global Impact
In addition to leading Israel-based programs, World ORT Kadima Mada's instructors are increasingly recognized as leaders in teaching STEAM subjects. Israeli educators are providing programming for young people in U.S. day schools and summer camps, in subjects such as animation and cybersecurity. They are also training teachers in countries such as Ghana to teach women and young girls in their communities new skills, build confidence and lead productive lives.