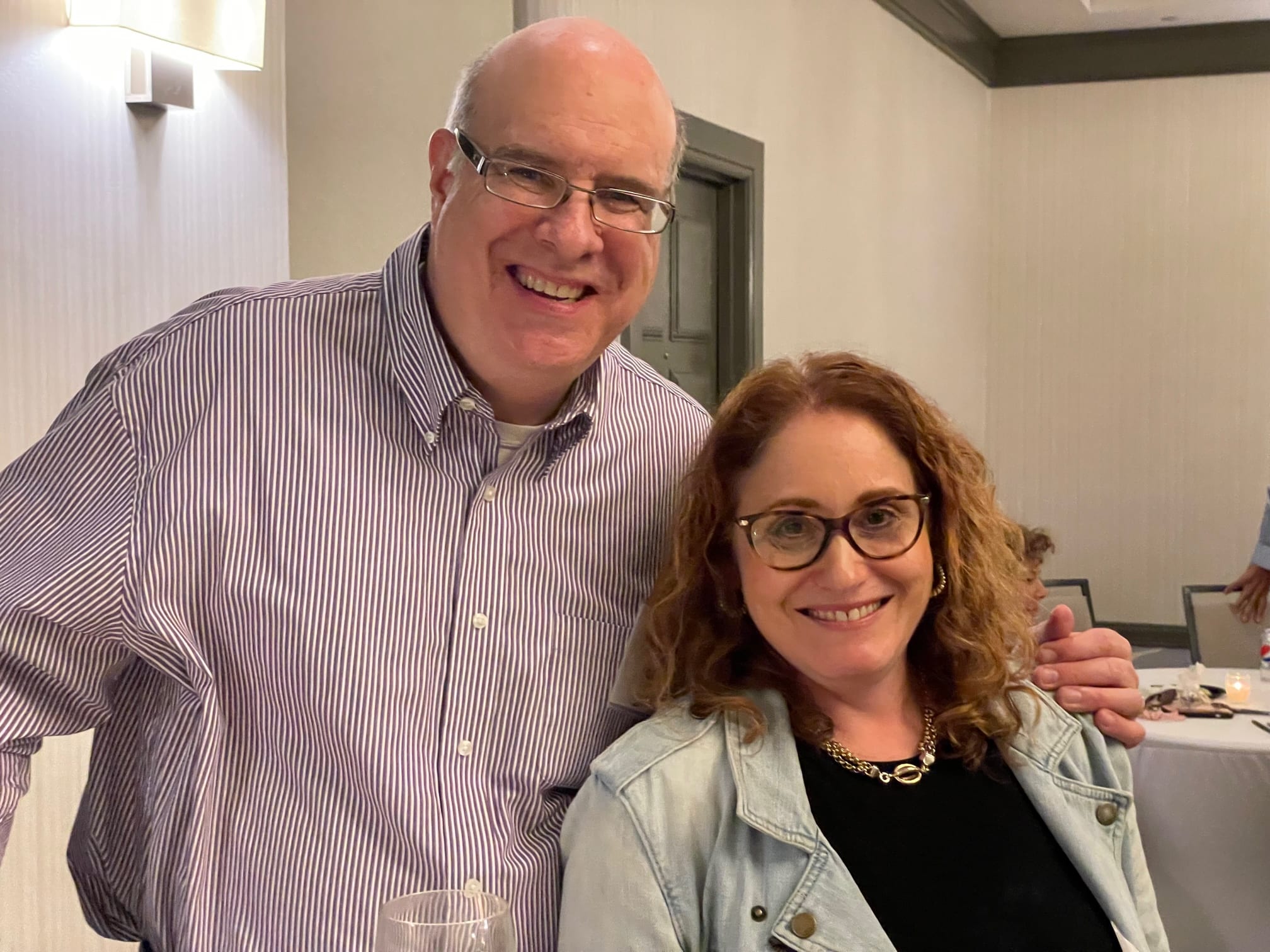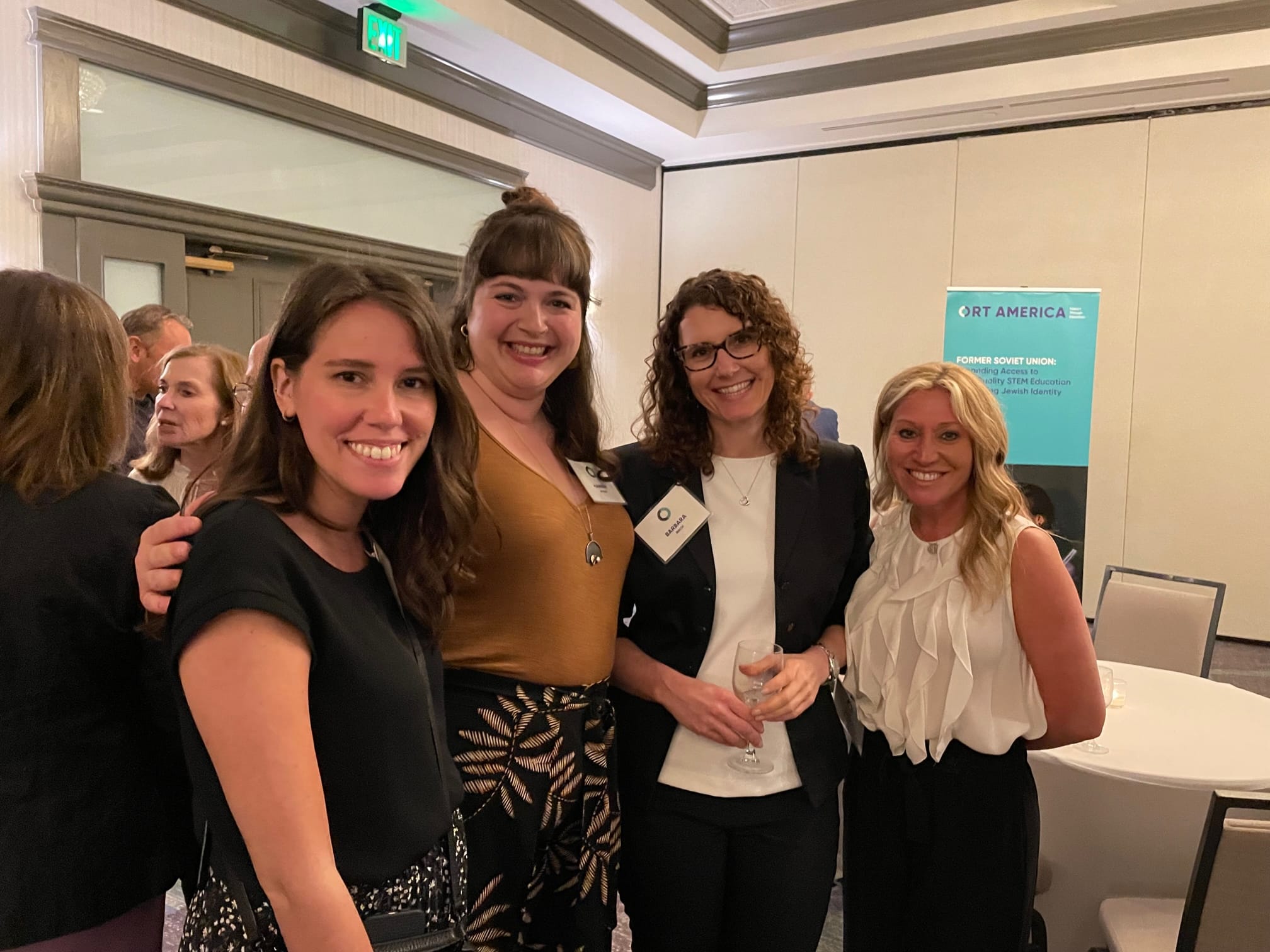 Bring your talents and experience to ORT America. ORT's impact is evident in the programs and schools that enable students to attain successful careers, become community leaders, and live independent and meaningful lives. We bridge the gap between ability and opportunity for more than 200,000 people in 39 countries around the world.
ORT America is a non-profit organization consisting of thousands of people throughout the United States who share a common, binding interest in supporting ORT, Israel, and the Jewish people. Based in New York City, ORT America has a presence in 8 regions across the country.
Digital Marketing Manager
Fantastic opportunity to join a global marketing team! The Digital Marketing Manager is a key member of the marketing team reporting directly to the Director of Marketing Communications and responsible for implementing ORT America's digital marketing communications strategy that bolsters our essential work.
Responsibilities Include:
Oversee email marketing including planning, execution, list management and reporting
Manage ORT America WordPress website
Ensure quality assurance across platforms including mobile responsiveness and cross-browser compatibility.
Create donation and event registration forms
Incorporate third-party applications as needed (for example Eventbrite and Survey Monkey)
Implement SEO and SEM practices
Deploy digital advertising with focus on Google AdWords'
Monitor Google Search Console
Train regional staff on email platforms as needed
Track metrics and KPIs
Qualifications:
Strong background in email marketing, preferably Luminate Online and managing target audience lists
Strong background and expertise in HTML/CSS and JavaScript along with experience working with JavaScript frameworks
Familiarity with an online CMS, preferably WordPress
Knowledge of best web practices with cross-browser and responsive design for web pages
Ability to create and manage donation forms, preferably with Luminate Online or iDonate
Understanding the key limitations between Outlook versions and Outlook on different operating systems
Basic level experience with QA testing
Experience with digital advertising tools, mainly Google Tag Manager, Google Analytics, and Google AdWords
The position requires a minimum of 3 year's experience. Knowledge of Blackbaud and Luminate online strongly preferred.
This position offers a competitive salary, a full benefits package, and the opportunity for career advancement.
Please submit cover letter and resume to jcooper@ortamerica.org for consideration.
Development Associate (Chicago)
(Full time, 40 hours weekly)
The Chicago Region of ORT America is seeking a highly motivated and detail-oriented person to serve as its Development Associate. This role requires someone who can thrive in a fast-paced environment, has strong communication skills, and is excellent with systems and processes for smooth execution of day-to-day administration and fundraising support.
The Development Associate will have two primary functions:
Assist the Region Director with growing, engaging and strengthening the Chicago Region's donor pipeline, including all aspects of prospecting, stewardship and cultivation.
Manage the Chicago's regions administration including accounts payable and receivable.
Primary Responsibilities
Development:
Support the Chicago Region Director by helping maintain and grow the donor pipeline; manage a portfolio of mid-level donors.
Record actions in the Raiser's Edge database, including donor meetings and communications, pertinent details, and future actions for cultivation and stewardship.
Develop and maintain a system for prompt donor acknowledgment .
Provide event support for all regional events including communications, logistics, expenses, and other event-related duties as assigned.
Maintain ORT Chicago and the ORT Resale Store's social media presence on Facebook and Instagram. Administration
Manage donation processing.
Accounts receivable and payable.
Maintain office supplies and organization.
Answer phones and manage general office administration.
Job Requirements:
3-4 years experience in a fundraising role or related experience.
Strong written and verbal communication skills.
Strong attention to detail; ability to manage multiple projects simultaneously.
Bachelor's Degree preferred.
Experience with a fundraising database in a non-profit environment preferred.
Interest in ORT's mission and familiarity with the Chicago area Jewish community are a plus.
To apply please send a resume and cover letter to Hannah Wolod, hwolod@ortamerica.org with the subject line: Development Associate Position.
ORT encourages applicants from all racial, ethnic, and religious backgrounds, sexual orientations and genders.
Salary range is $55,000 - $65,000 commensurate with experience.
Development Associate (Michigan)
(Full time, 40 hours weekly)
Job Description:
The Development Associate provides support for and helps to coordinate, plan and produce ORT Michigan's annual fundraisers, overseeing various event components independently, but also working with the Regional Director and Associate Director as the "Events Team" to successfully produce each event and accomplish the region's goals.
The Development Associate assists the Director and Associate Director in fundraising efforts relating to ORT's overall annual campaign.
The Development Associate manages the region's Tribute Program.
The Development Associates performs various administrative duties, including but not limited to, scheduling meetings, answering the phone, helping with mailings, and helping to maintain and organize the office.
In all responsibilities, Development Associate will cultivate positive relationships with donors, sponsors, vendors, and volunteers and provide support for key lay leaders.
Education Required: Candidate must have a minimum 4-year college degree.
Experience Required:
Experience in fundraising, event planning, volunteer coordination, and/or leadership development preferred.
Must have excellent problem solving and people skills, as well as the ability to interact effectively with lay leadership.
Must be able to multi-task and effectively manage his/her time.
Must excel in a fast-paced environment, work well under pressure, and adhere to strict deadlines.
Must be extremely organized and detail oriented.
Must possess excellent computer skills and written and verbal skills.

Familiarity with electronic social media essential.

Experience with or knowledge of the Metro Detroit Jewish Community highly desirable.
Experience in the Jewish not-for-profit field helpful.
Technical Skills:
Proficiency in advanced functions of Microsoft Office Suite, particularly Word, Excel, and PowerPoint, including previous experience with Mail Merges.
Proficiency in or ability to learn Raiser's Edge, as well as new fundraising programs and software.
Communication skills:
Must possess excellent communication and interpersonal skills, and be willing to call donors, prospects, lay leaders, vendors, and other.
Must be able to effectively present information in one-on-one and group situations.
Other skills needed:
Must be able to follow directions, learn new tasks and information, process information quickly, plan ahead, prioritize, and execute responsibilities in the face of conflicting priorities or unexpected situations without getting flustered.
Must utilize good judgment under a variety of circumstances and recognize the need for confidentiality of information.
Must be able to work individually and as part of a team within general guidelines.
Physical demands:
Required to be on your feet for long periods during events for set-up, during the events, and then afterwards for event tear down.
Physical demands also include lifting and moving event materials, which may include boxes of auction items, event signage, easels, and more, especially as they relate to event set-up and event tear down, as well as in the office post-event.
To Apply
Send a cover letter in the body of an email and attach a current resume to Nicole Miller, email: michigan@ortamerica.org
Location
ORT America - Michigan Region
6735 Telegraph Road, Suite 350
Bloomfield Hills, MI  48301
Salary: $55,000
Development Associate (New York)
(Full time, 40 hours weekly)
The Development Associate will support development operations, donor relations and major gifts, and the Northeast Region.
Primary activities will include supporting grant proposals and reports, and managing Northeast region donor activity. This role requires someone who can thrive in a fast-paced environment, has strong writing and communication skills, and is excellent with systems and processes for smooth execution of the day-to-day work of grants management and fundraising support. This full-time position will have shared responsibilities and report to both the Director of Development Operations and Director of Development.
The ideal candidate will be local to New York City.
Primary Responsibilities:
Manage and update donor and foundation records in raiser's edge; run reports to track and manage donations from individuals and institutions
Preparation of fundraising resource documents, proposals, LOIs and reports including some writing and editing, managing the organization of documents and supporting materials in Microsoft TEAMS and submissions through online portals
Draft and send donor acknowledgment letters for major gifts nationally
Support Northeast region in fundraising including, manage a small portfolio of donors, recording of gifts, acknowledgement letters, and prospect research for the Northeast development Team
Event support for both the ORT 2022 Gala and other regional events including rsvps, logistics, set up, communications and expenses.
Manage all communication & logistics for ORT regional chapters.
Other general development support as needed
Job Requirements:
Minimum 2-3 years experience in a related role
Excellent communication skills including writing and speaking
Proficient in Microsoft Office (Word, Excel, PowerPoint, Teams), databases (preferably Raiser's edge) and ability to learn new systems
Self-starter who works well with a team
Ability to focus on multiple projects directed by multiple supervisors
Interest in nonprofit, philanthropy, fundraising, education
Understanding of Jewish organizational landscape a plus
BA degree preferred
Salary: $65,000
To Apply:
Send a cover letter in the body of an email and attach a current resume to Jeffrey Cooper, email: jcooper@ortamerica.org