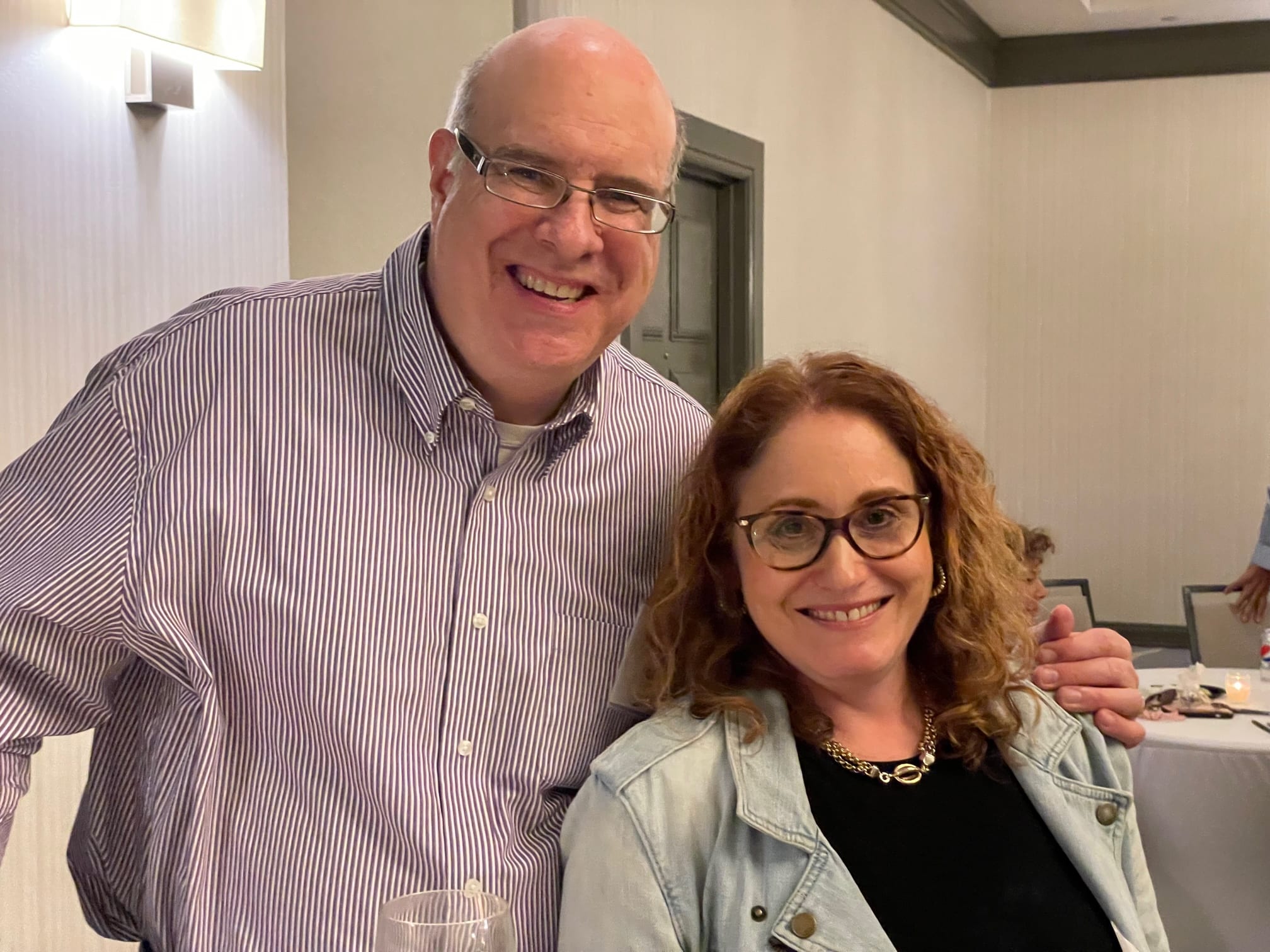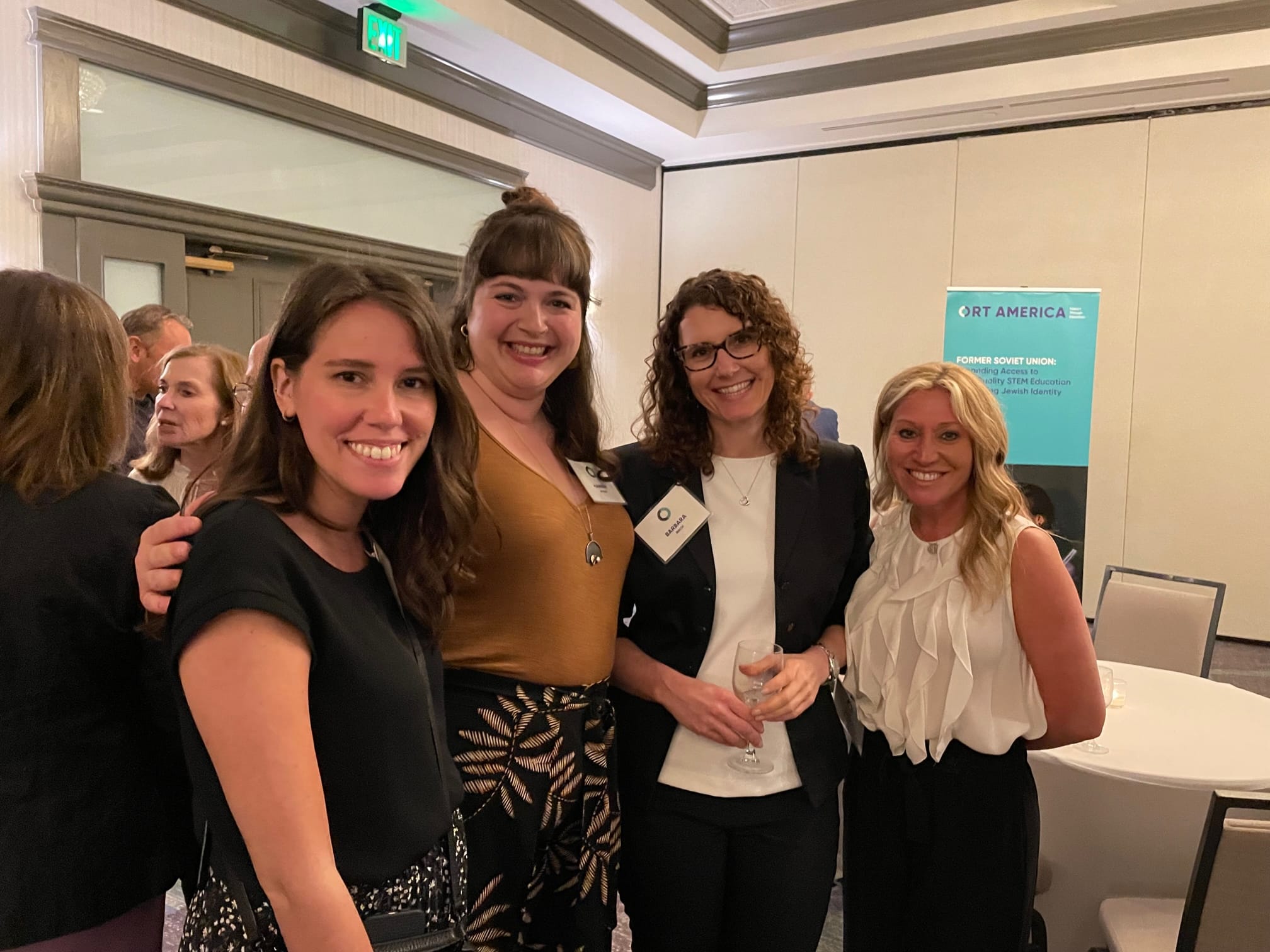 Bring your talents and experience to ORT America. ORT's impact is evident in the programs and schools that enable students to attain successful careers, become community leaders, and live independent and meaningful lives. We bridge the gap between ability and opportunity for more than 200,000 people in 39 countries around the world.
ORT America is a non-profit organization consisting of thousands of people throughout the United States who share a common, binding interest in supporting ORT, Israel, and the Jewish people. Based in New York City, ORT America has a presence in 8 regions across the country.
Chief Financial Officer (New York)
ORT America is seeking an experienced Chief Financial Officer to join its national organization, based in New York City. As an integral member of ORT America's management team, the Chief Financial Officer will oversee all financial operations and decisions within the organization and work closely with the Chief Executive Officer on all financial matters. The Chief Financial Officer must have an in-depth knowledge of not-for-profit accounting along with management experience of investment portfolios and cash flow.
Responsibilities:
Manage total accounting function for all books and records
Prepare annual budget and reforecast
Train and support staff to understand financial reports and information
Analyze financial and other data
Develop plans to address areas of opportunity within the Organization's financial health and financial processes
Provide strategic vision, planning and oversight of ORT America's financial outlook
Manage finance department personnel and ensure a productive work environment within the finance and accounting function
Participate in weekly leadership meetings to discuss direction of the Organization
Work closely with ORT America's board to manage the preparation and analysis of financial reports on a monthly and as needed basis
Manage organizational cash flow forecasting
Work with external auditors to prepare and review audit schedules and annual report of audit findings.
Monitor investment and cash management accounts and work to maximize return on investments and resources while operating within government regulations
Lead organizational planning and development of operating and fund account budgets, and control expenditures against budget
Ensure the maintenance of financial records and recordkeeping systems, including fund, to ensure compliance with all regulations, generally accepted accounting practices and gift requirements
Manage and staff financial committees such as Finance Committee, Audit Committee, and Investment Committee
Maintain as Plan Administrator Employee Retirement Plans for both former employees and current employees
Structure benefit packages that are both cost effective and suitable to employees in conjunction with Human Resources department
Requirements:
10 years experience in a managerial position in the financial area of an organization
Interest in organization's mission
Ability to manage staff
Experience working with international organizations/partners
Team-oriented approach and positive attitude
Strong people skills
This position is based in New York City and requires a minimum of three days a week in the office. Competitive salary and benefits, commensurate with experience.
Operations Associate (Atlanta)
ORT America seeks an Atlanta-based Operations Associate to join ORT America's Southeast/Atlanta Office. 
Responsible for the day-to-day functions of the office as well as supporting the execution of the region and organization's overall annual campaign strategy, the Operations Associate is the key partner to ORT America's Atlanta-based Director. 
 Primary Responsibilities:
Gift processing including recording, depositing, completing necessary paperwork, and preparing acknowledgments for donations

 

Managing database by updating donor records, recording donor communication, and running reports as necessary to track and support fundraising efforts

 

Coordination for board and committee meetings such as scheduling, preparing materials, and recording minutes

 

Event planning including researching and communicating with venues and vendors, managing RSVPs, day-of execution, and follow-up

 

General office operations including answering and returning calls, managing mail and shipments, and ordering, maintaining, and purging supplies as necessary

 

Developing and sending donor and board communications

 

Other duties as assigned

 
This role is a part-time (approximately 15 hours per week), hybrid position. The Operations Associate will work 3 days per week, including 1-2 days from ORT's Atlanta office in Buckhead. Equipment for remote work will be provided. For candidates who are interested, future growth opportunities will be available and may include direct fundraising, donor stewardship, and working closely with lay leadership. 
Job Requirements:
 A minimum of 3 years in a similar role, preferably with a non-profit organization

Experience utilizing a CRM for non-profit work, preferably Raiser's Edge or Salesforce

Ability to work occasional evenings (1-2 per month) and Sundays (approximately 3 per year)

Preference will be given to candidates with experience in the following: 

Fundraising

 

Strong understanding of the Atlanta Jewish landscape

 

Canva (or a similar design software)

 

Constant Contact (or a similar platform)

 

Social media content creation and management

 
The hourly range for this position is $18 - $21, commensurate with experience. To apply, please email Ariel Frechtman at afrechtman@ortamerica.org with the subject line "Operations Associate." 
ORT encourages applicants from all racial, ethnic, and religious backgrounds, sexual orientations, and genders. 
Development Associate (Chicago)
(Full time, 40 hours weekly)
The Chicago Region of ORT America is seeking a highly motivated and detail-oriented person to serve as its Development Associate. This role requires someone who can thrive in a fast-paced environment, has strong communication skills, and is excellent with systems and processes for smooth execution of day-to-day administration and fundraising support.
The Development Associate will have two primary functions:
Assist the Region Director with growing, engaging and strengthening the Chicago Region's donor pipeline, including all aspects of prospecting, stewardship and cultivation.
Manage the Chicago's regions administration including accounts payable and receivable.
Primary Responsibilities
Development:
Support the Chicago Region Director by helping maintain and grow the donor pipeline; manage a portfolio of mid-level donors.
Record actions in the Raiser's Edge database, including donor meetings and communications, pertinent details, and future actions for cultivation and stewardship.
Develop and maintain a system for prompt donor acknowledgment .
Provide event support for all regional events including communications, logistics, expenses, and other event-related duties as assigned.
Maintain ORT Chicago and the ORT Resale Store's social media presence on Facebook and Instagram. Administration
Manage donation processing.
Accounts receivable and payable.
Maintain office supplies and organization.
Answer phones and manage general office administration.
Job Requirements:
3-4 years experience in a fundraising role or related experience.
Strong written and verbal communication skills.
Strong attention to detail; ability to manage multiple projects simultaneously.
Bachelor's Degree preferred.
Experience with a fundraising database in a non-profit environment preferred.
Interest in ORT's mission and familiarity with the Chicago area Jewish community are a plus.
To apply please send a resume and cover letter to Hannah Wolod, hwolod@ortamerica.org with the subject line: Development Associate Position.
ORT encourages applicants from all racial, ethnic, and religious backgrounds, sexual orientations and genders.
Salary range is $55,000 - $65,000 commensurate with experience.