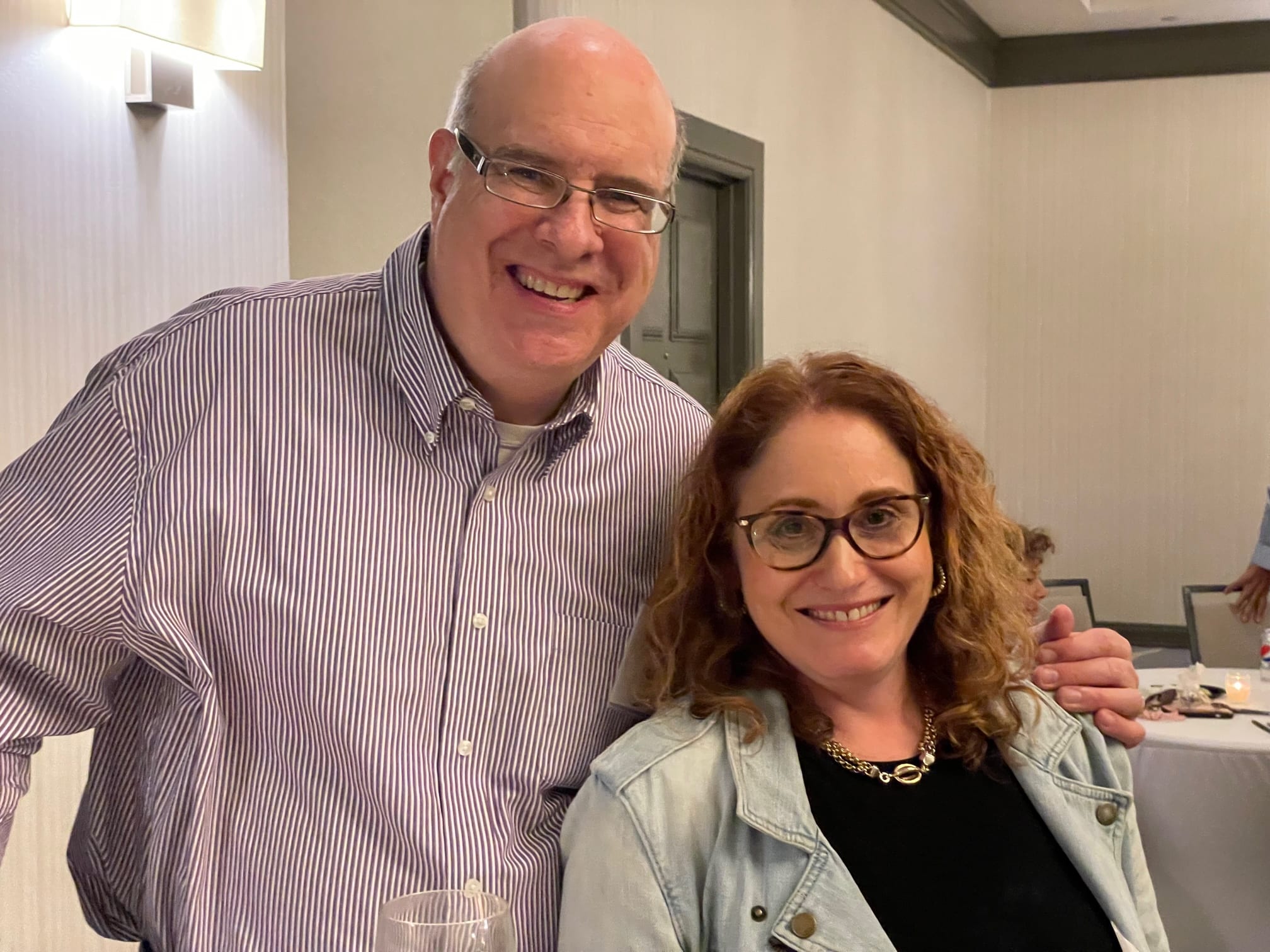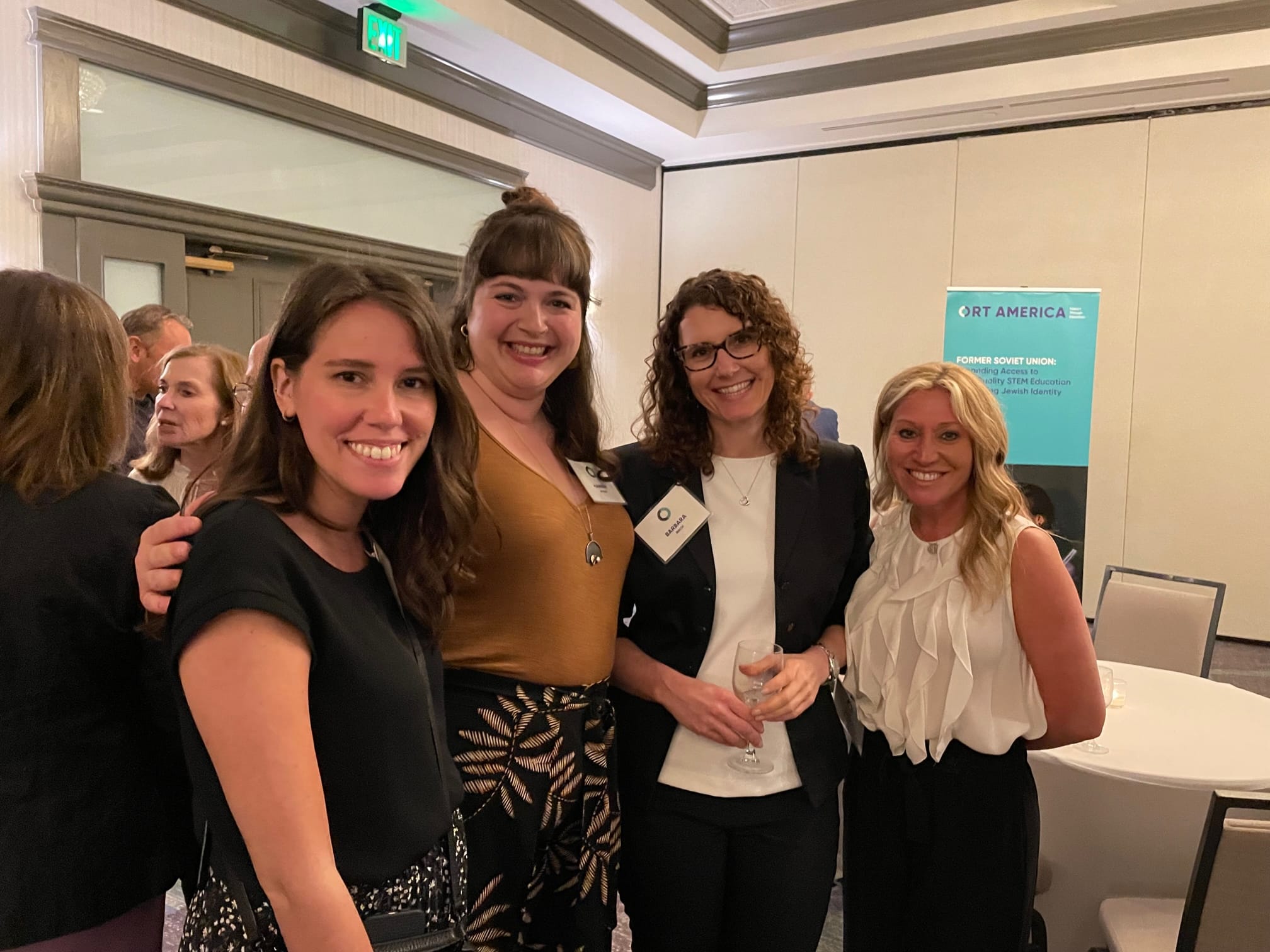 Bring your talents and experience to ORT America. ORT's impact is evident in the programs and schools that enable students to attain successful careers, become community leaders, and live independent and meaningful lives. We bridge the gap between ability and opportunity for more than 200,000 people in 39 countries around the world.
ORT America is a non-profit organization consisting of thousands of people throughout the United States who share a common, binding interest in supporting ORT, Israel, and the Jewish people. Based in New York City, ORT America has a presence in 8 regions across the country.
Director of Marketing (New York)
Are you a trailblazing marketing maven with a passion for driving change on a global scale? ORT America is looking for a highly motivated and creative marketing professional to lead our marketing department. We are seeking a forward-thinking, collaborative, and open-minded candidate to join the senior leadership team of a dynamic fundraising organization that supports one of the world's oldest and largest Jewish educational organizations in the world.
As the Director of Marketing, you will not only lead a dynamic marketing department but also become an integral part of our visionary senior leadership team. Working in close partnership with global team members, the marketing director will develop and implement strategies that promote ORT in the U.S. as well as globally, and build brand recognition and visibility by highlighting our unique value proposition built around three core pillars: Education for Life, Global Citizenship and Jewish Experience. The priority will be to support fundraising initiatives, reaching current donors and new audiences. The successful candidate will be forward-thinking, collaborative, and open-minded and will be able to work with diverse colleagues to deliver on developing creative and effective marketing campaigns using diverse channels to reach a broad range of audiences. The candidate will be able to drive data-driven decision-making and action plans by understanding performance trends, issues, gaps, and solutions.
About ORT America:
ORT America is the largest fundraising organization for World ORT, a global educational organization established in 1880. ORT provides access to educational resources and professional preparation in under-resourced communities in 39 countries, serving over 200,000 people in Israel, the former Soviet Union, Europe, Latin America, and beyond. ORT schools and professional development and leadership training programs support thousands of educators who teach core STEM (Science, Technology, Engineering & Math) and general subjects and facilitate Jewish experiences that enable students and families to participate in a vibrant Jewish life.
Key Responsibilities:
Set priorities for and oversee the production of key marketing materials highlighting the work of ORT – Annual Review, brochures, flyers, and videos to promote ORT programs and events.
Design fundraising multi-channel campaigns that speak to donors in different demographics (age, geography).
Create messaging for direct mail, email, social media, and website that reflects a fresh, relevant image for ORT.
Craft compelling narratives that resonate across demographics and geographies, revolutionizing how donors connect with our mission. Build ORT's recognition as a leader in our key focus areas of education and training, Jewish life, and global responsibility by developing an accurate, values-based narrative that positions ORT as a global influencer.
Working with the global communications team, produce articles, presentations, videos, and materials for ORT leadership to use in meetings and fundraising pitches.
Work closely with regional fundraising staff to understand their marketing and communications needs and ensure materials are of highest quality and are effective.
Manage the ORT brand's integrity ensuring its consistent "umbrella" presence across all ORT channels.
Exhibit a strong understanding of various social media platforms, their unique features, analytics, and best practices for content creation and engagement.
Serve as point person for addressing daily issues, problems, and matters that require immediate attention.
Write and edit a variety of products including letters, flyers, advertising, brochure copy, press releases, speeches, annual reports, web content, newsletters, and more.
Interact with the Board of Directors and engage them in strategy and planning.
Strong understanding of various social media platforms, their unique features, and best practices for content creation and engagement.
Supervision and Operations Oversight:
Budget Setting and Management.
Use department data and analytics to determine measures of success and set marketing strategy and pivots.
Supervise the Assistant Director of Marketing.
Provide guidance and support to global communications and marketing staff.
Collaborate with the Director of Communication and members of the World ORT marketing team based in London to ensure consistent messaging.
Qualifications:
10-15 years of experience in the marketing field.
Bachelor's degree in marketing, communications, or business.
Savvy manager/supervisor who is able to listen, clearly communicate, and get the most out of members of his/her team and collaborate with fellow colleagues by giving and receiving constructive feedback.
Engaging storyteller and skilled writer, able to use the written and spoken word to communicate ORT's priorities, goals and impact.
Thorough understanding of creative and production processes. Working knowledge of design and graphics, including production requirements for print and electronic applications.
Understanding of electronic systems including database. management, website and email platforms, and project management.
Proven ability to oversee projects from concept through layout, finished art, and production phases to completion.
An inherent understanding of target marketing using demographics, psychographics, and analytics to develop appropriate approaches.
Background in creating marketing plans and strategic marketing planning.
Experience with and commitment to the Jewish community and/or fundraising a plus.
The target annual salary for this role performed in the US is $125,000 - $140,000. This position is based in New York City and requires a minimum of three days a week in the office. Competitive salary and benefits, commensurate with experience.
To apply, please email a cover letter and resume to Allison Weinger at aweinger@ortamerica.org with the subject line "Director of Marketing." 
Operations Associate (Atlanta)
ORT America seeks an Atlanta-based Operations Associate to join ORT America's Southeast/Atlanta Office. 
Responsible for the day-to-day functions of the office as well as supporting the execution of the region and organization's overall annual campaign strategy, the Operations Associate is the key partner to ORT America's Atlanta-based Director. 
 Primary Responsibilities:
Gift processing including recording, depositing, completing necessary paperwork, and preparing acknowledgments for donations

 

Managing database by updating donor records, recording donor communication, and running reports as necessary to track and support fundraising efforts

 

Coordination for board and committee meetings such as scheduling, preparing materials, and recording minutes

 

Event planning including researching and communicating with venues and vendors, managing RSVPs, day-of execution, and follow-up

 

General office operations including answering and returning calls, managing mail and shipments, and ordering, maintaining, and purging supplies as necessary

 

Developing and sending donor and board communications

 

Other duties as assigned

 
This role is a part-time (approximately 15 hours per week), hybrid position, with an expectation to work 1-2 days from ORT's Atlanta office in Buckhead. Equipment for remote work will be provided.  
Job Requirements:
A minimum of 3 years in a similar role, preferably with a non-profit organization
Experience utilizing a CRM for non-profit work, preferably Raiser's Edge or Salesforce
Skilled at navigating Microsoft Office Suite, specifically Excel and Outlook
Ability to work occasional evenings (1-2 per month) and Sundays (approximately 3 per year)
The hourly range for this position is $20, commensurate with experience. To apply, please email Ariel Frechtman at afrechtman@ortamerica.org with the subject line "Operations Associate." 
ORT encourages applicants from all racial, ethnic, and religious backgrounds, sexual orientations, and genders.