ORT America Joins Solidarity Mission to Israel: 'We Are in This Together'
Barbara Birch, President and CEO of ORT America, traveled with 50 U.S. Jewish community leaders to Israel on October 18-19 to present a united front of support.
Meetings were held with government figures and Prime Minister Benjamin Netanyahu thanked the group and the US Jewish community for its united support during Israel's time of need.
Organized by the Conference of Presidents of Major American Jewish Organizations, the group met with government figures and victims of the October 7 attacks. Meeting with Mr. Netanyahu, the delegation delivered a message to him from families of hostages kidnapped by Hamas.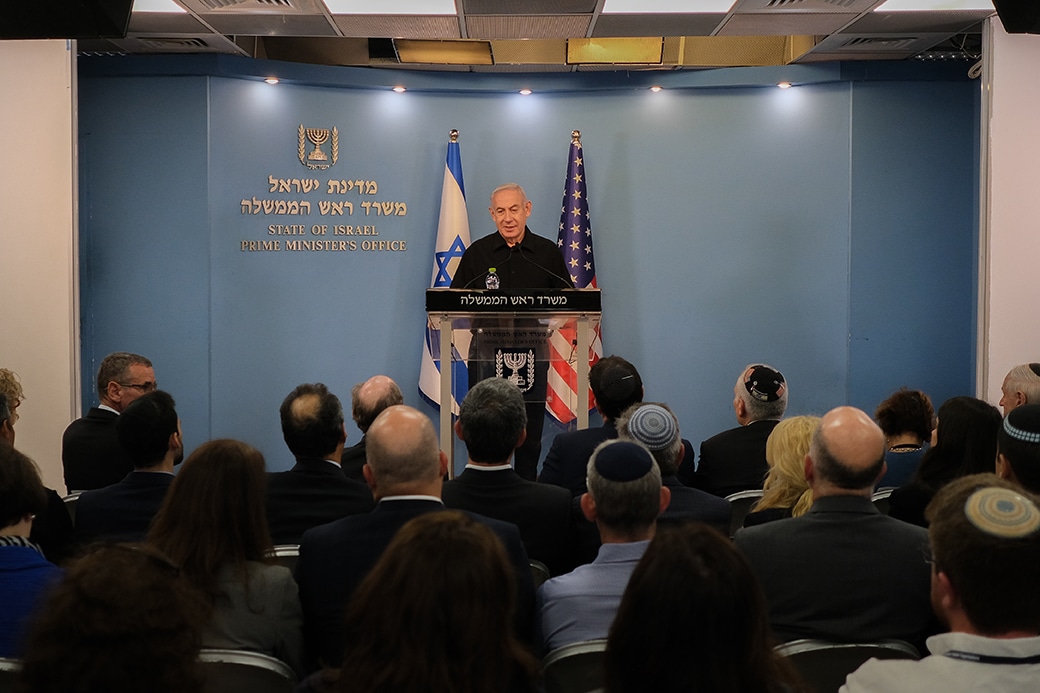 During the visit Barbara Birch was able to meet Amos Gofer, CEO of World ORT's Kfar Silver Youth Village, and Dr. Moshe Leiba, World ORT Kadima Mada's Chief Pedagogical and R&D Officer.
She said it was a moving experience to spend time with "friends and colleagues who are working tirelessly every day to keep thousands of students and teachers safe, help them cope, and respond to countless needs large and small. I'm so proud of their resiliency and ORT America's incredible show of support."
She added: "This was the shortest visit to Israel I've ever made, but it was certainly the most important and impactful.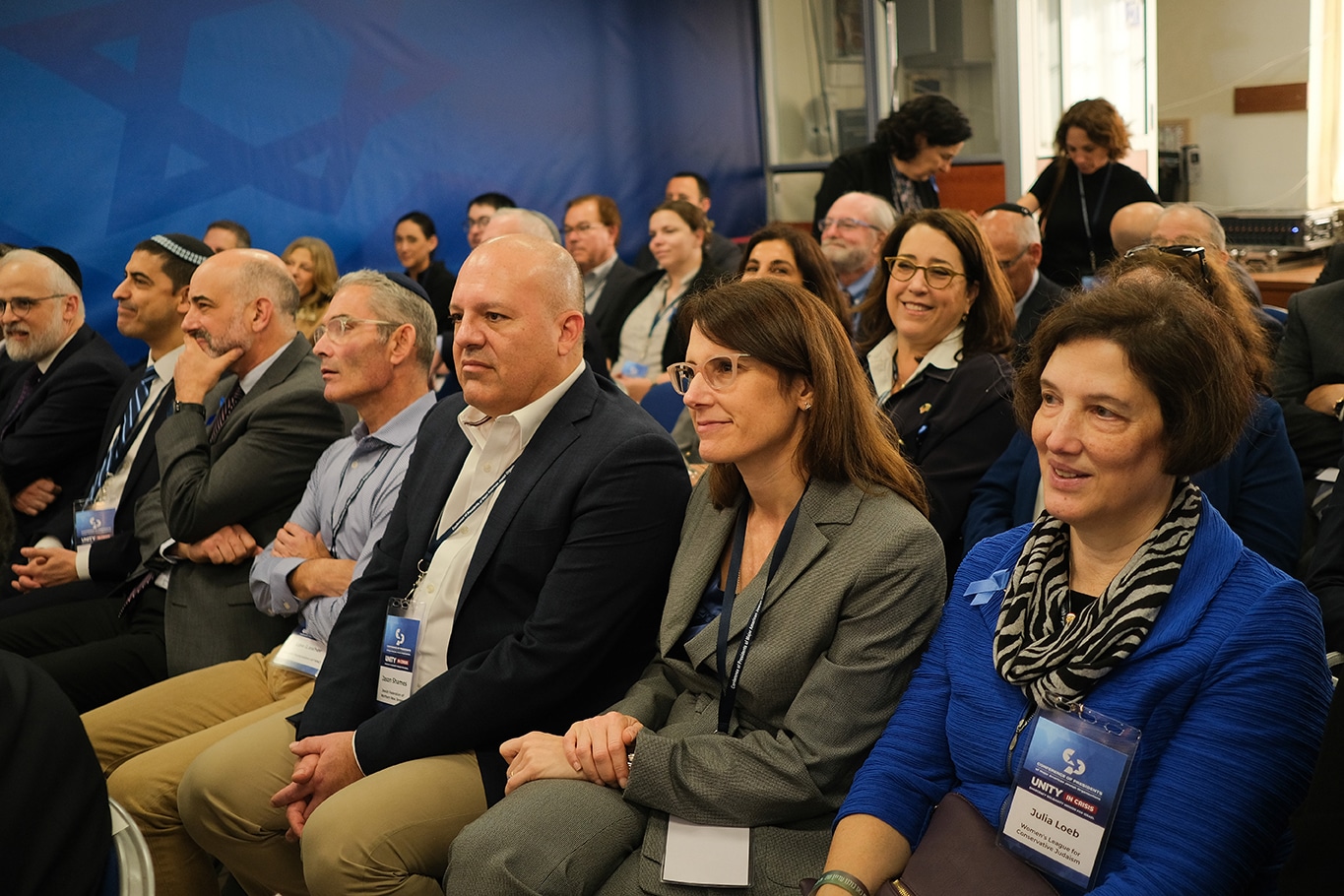 The reaction of Israelis – from government officials to families directly affected in the most unbelievable ways – was one of recognition and appreciation for our presence and our unwavering support.
"Our communal leaders showed up with one message – we are with you, we will continue to support you, and we will advocate for you at home. Thank you to the Conference of Presidents for the opportunity. I was proud to represent our 10,000 ORT America supporters who Stand With Israel."
ORT's priority now is to protect our students in Israel from the impact of this conflict, which will have significant immediate and lasting effects. As an educational organization, World ORT has an important role to play in Israel as we help Israelis process the trauma they are experiencing and rebuild their strength in the face of the horrors of terrorism and war.
Your support will enable us to meet the immediate needs of students and their families, support our staff, and strengthen security measures now and for the future.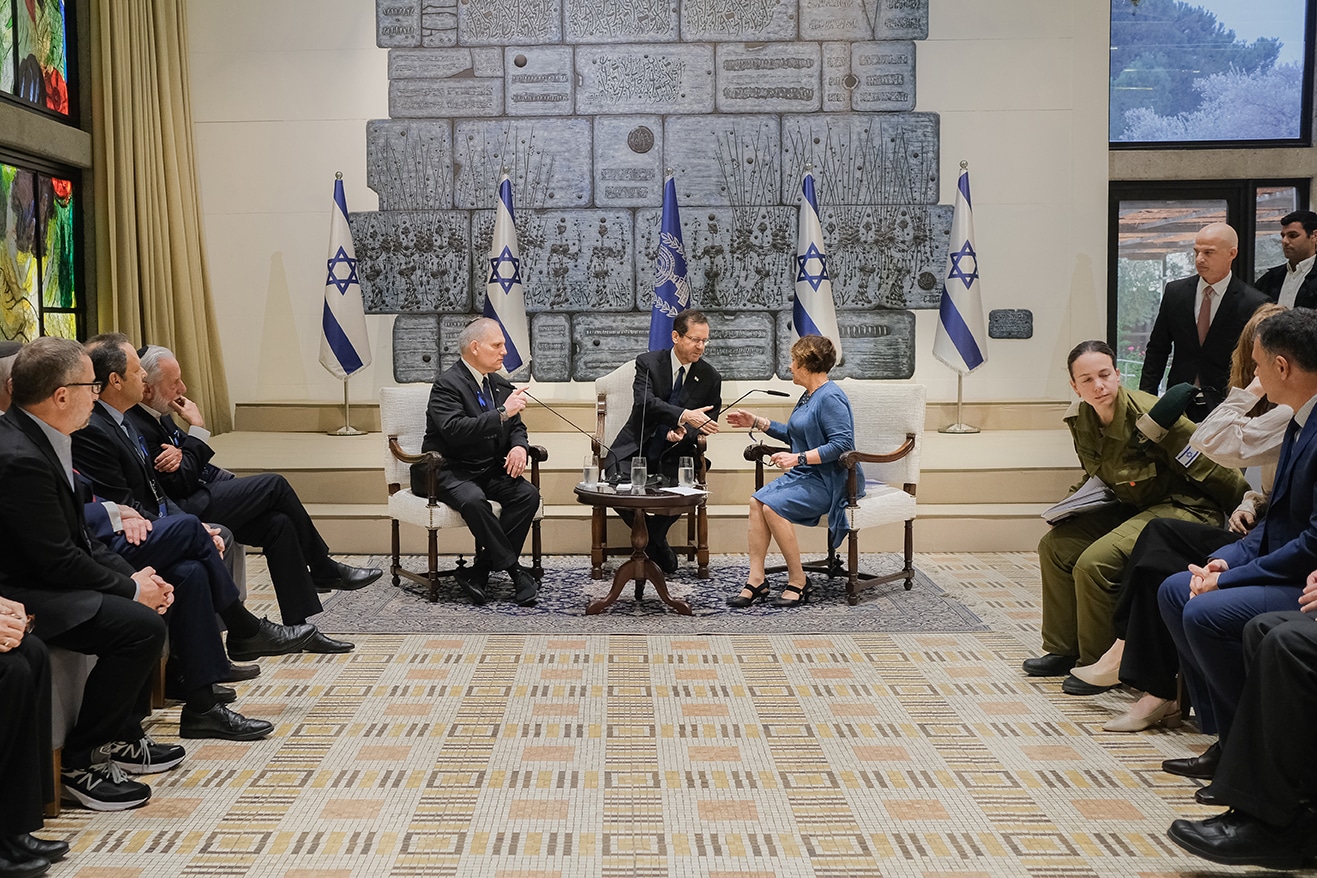 President Isaac Herzog, meeting the delegation, said: "This is an exceptional time of crisis. It is the most horrific massacre as a nation since the creation of the state of Israel. The cup of sorrow is spilling over endlessly with terrible stories. The enormous support of the American people is a ray of light. Thank you all."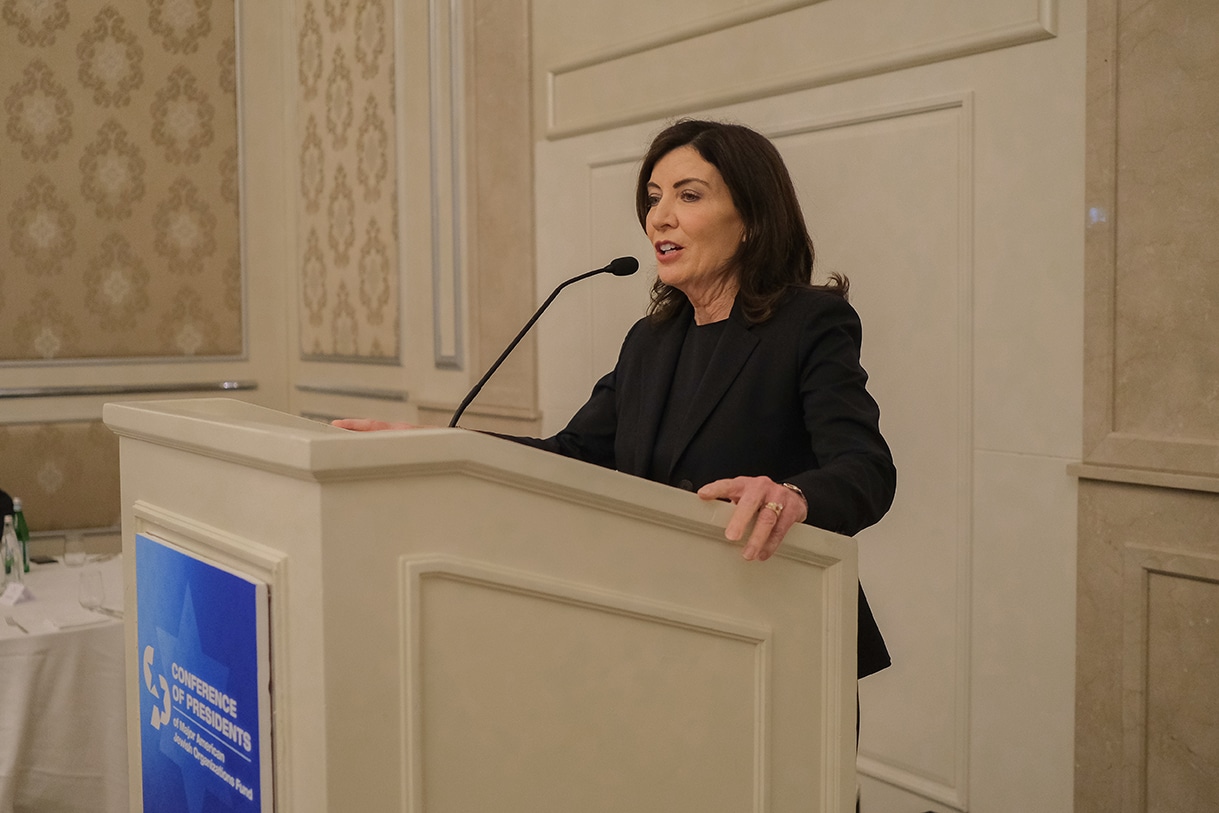 New York Governor Kathy Hochul speaking to the members of the conference.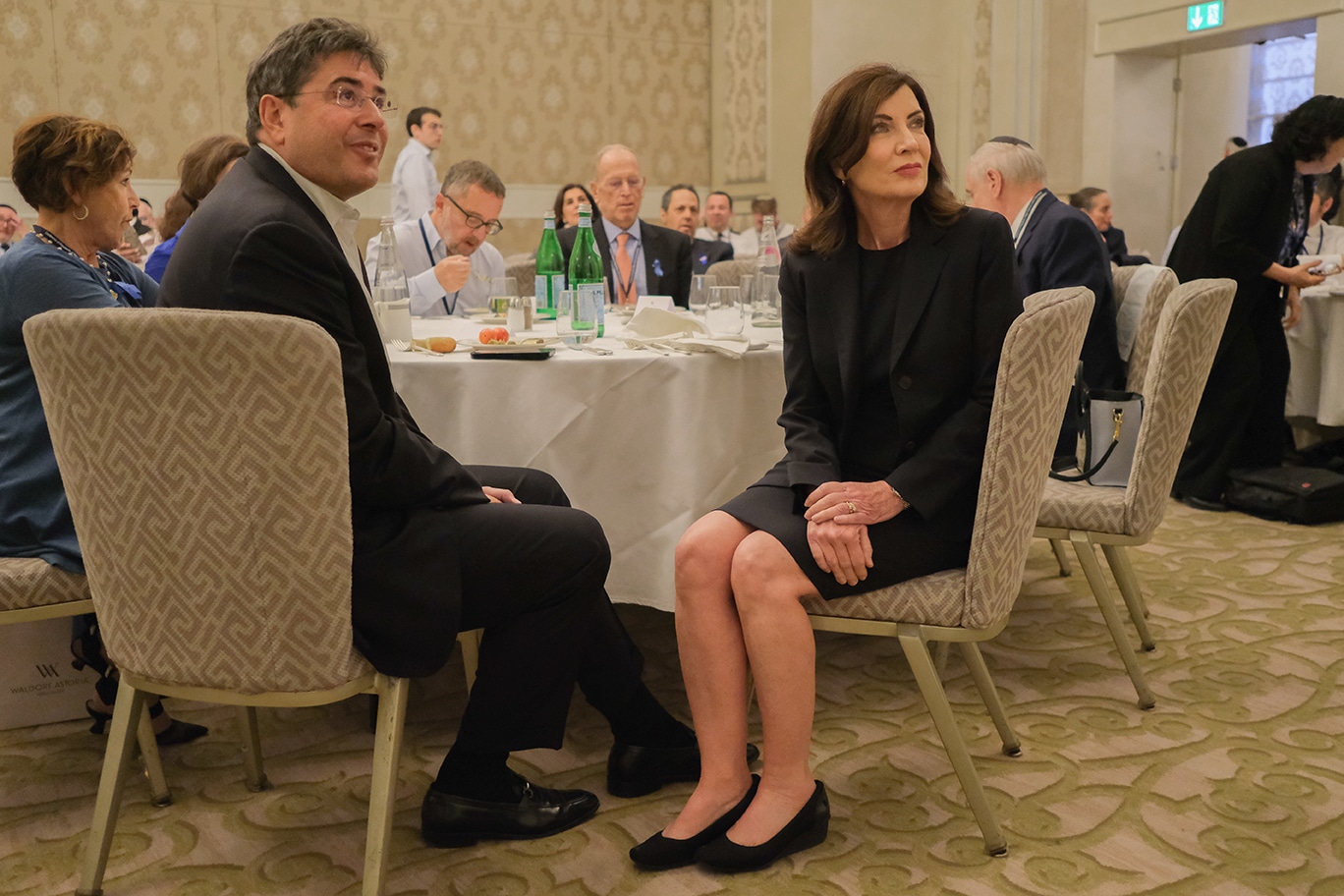 New York Governor Kathy Hochul (right)
The delegation also met Minister of Strategic Affairs Ron Dermer, Foreign Minister Eli Cohen, and New York Governor Kathy Hochul, who was visiting Israel, as well as volunteers, wounded soldiers, and families evacuated from some of the hardest hit communities in the south.
ORT is also a partner in the Blue Ribbons for Israel initiative which is encouraging people to wear a ribbon as a global unity symbol in solidarity with hostages and their families. To obtain a ribbon from ORT America, please contact your regional office.