In the late 1700s and early 1800s, large parts of Poland and other Eastern European countries like Lithuania were absorbed into the Russian Empire. The Russian Jewish population increased substantially, as did anti-Semitism. Most of the 4 million Russian Jews were required to live within a restricted area called The Pale of Settlement where they were not allowed to leave or own land outside the borders. Later, they were even forbidden within The Pale from residing in agricultural communities and in certain large cities like Kiev and were forced to move to small provincial towns and villages, giving rise to the shtetels of Fiddler on the Roof fame.
Pogroms and poverty were rampant in The Pale and professions for Jews were limited. If they were merchants, for example, not only were they taxed twice as heavily as non-Jews, but also, they could only practice their trade within The Pale. Young men were conscripted into the army for excessive stints, so invaluable breadwinners were unavailable. Furthermore, the majority of older men were unskilled and unemployed. Not surprisingly, families fell into deep poverty.
During windows of economic reform in Russia, a small percentage of Jews became wealthy and prominent leaders in industry, science, and finance. Two of them – Samuel Poliakov, a railroad entrepreneur, and Baron Horace Günzburg, a respected founder of the St. Petersburg Jewish community – along with Nikolai Bakst, a writer and professor of physiology at St. Petersburg University, decided that vocational education was key to the survival of Russian Jewry. In 1880, they successfully petitioned the Tsar to create Obshestvo Remeslennogo i Zemledelcheskogo Truda (the Society for Trades and Agricultural Labor), or ORT, which would provide education and training in practical occupations for Jews. A committee was formed with Professor Bakst as the Executive Director, and the first ORT monies (provided by the founders) were distributed to Jewish schools for trade and agricultural training. It also gave out loans to individual artisans and for the purchase of small tracts of land for families to farm.
In the first 25 years of its existence, ORT helped over 25,000 Russian Jews by providing vocational education and technical schooling, tools, and materials for people in fields such as glassblowing, sewing, gardening, farming and electrical and automotive work. These early trainings were dictated by the demands of the market, and ORT not only conducted the educational programs but also moved these trained workers to places where their skills were needed. Thus, ORT became known for its flexibility and diversity, making it an established educational leader in many fields.
World ORT is Formed to Meet the Needs of a Growing Organization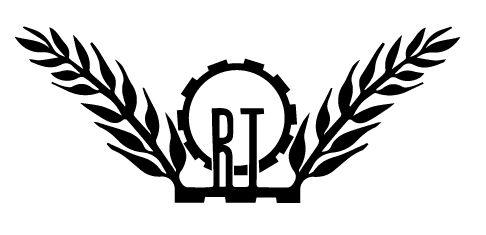 By 1921, ORT was providing assistance to Jews in Russia, Poland, Lithuania, Latvia, Bessarabia, Germany, France, Bulgaria, Hungary, and Romania. It was focused on training people for industry and agriculture. However, the expansion of the organization outside Russia presented severe communication and administrative challenges. Russian and Ukrainian Jewry in the East was cut off from the Jewish communities in the West. Therefore, the World ORT Union was created to administer the growing number of operations inside and outside of Russia. It was incorporated in 1921 at a meeting in Berlin, with Leon Bramson selected as president and David Lvovich as vice president.
The international World ORT pressed for changes in the economic structure of Jewish life and provided the education to do so. With this in mind, the organization purchased equipment in Western Europe for tailoring, shoemaking, leatherwork, locksmithing, carpentry, weaving, and electricity, and sent it to Eastern Europe along with agricultural equipment and seeds. German Jewry provided much-needed financial support, to expand ORT centers throughout Europe. An international Central Council included Jewish personalities from France, Germany, England, Poland, and the United States.