ORT America at 100
Role Models in Philanthropy and Leadership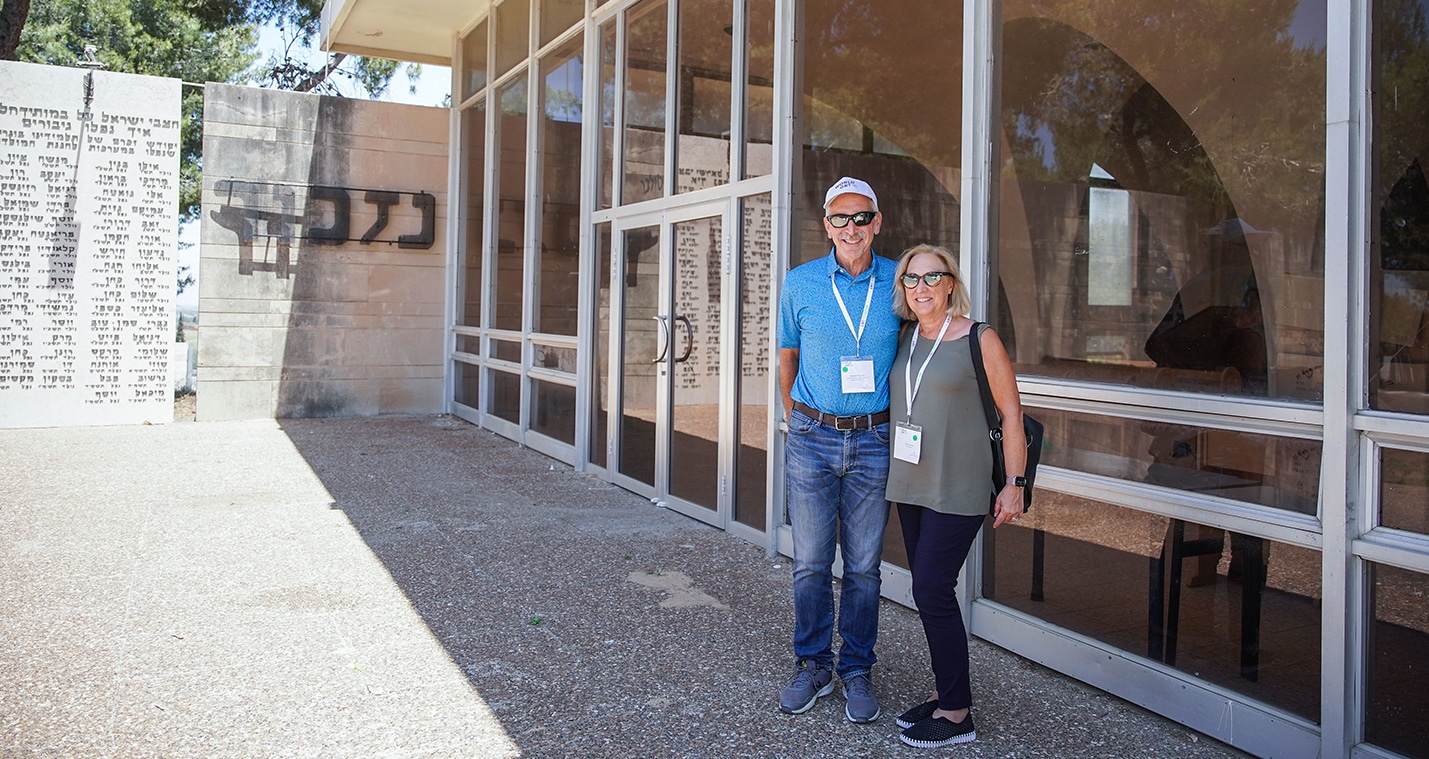 Supporting ORT is a "family affair" for the Lanznar family. Howard and Gail Lanznar have been involved for many years and their son Jon has followed in their path and is now a National Board Member and an advisory member of the National Leadership CohORT Program.
In 2019, Howard became ORT America's Chairman of the Board after serving in a number of national leadership roles including Treasurer and Chair of the Executive Committee. Previously, he was active in Chicago, taking on numerous responsibilities that resulted in a strong local organization.
As Chairman he worked tirelessly with Board members to strengthen the organization by expanding the donor base and focusing on building a cadre of young leaders. His vision for ORT America's future is greater recognition that can lead to more engagement and increased donations to support ORT's critical work around the world.
Howard credits Gail for his involvement with ORT America and his continued dedication to ORT's mission. She has been active in ORT since 1994 and served as President of Highcrest Chapter, Annual Campaign Chair on the Region Board, Executive Vice President and then President of Suburban Chicago Region in 2003-2005. Since 2007 she has been a member of the National Board of Directors.
Before dedicating her time to raising her children, Marcus and Jon, Gail pursued a career in marketing research and information management in the packaged goods industry.
Jon shares his parent's connection to ORT after observing his parent's active participation at the local and national level for decades. He has been a leader at ORT since 2008 serving on various committees, NextGen activities, and the National Board of Directors. Marcus is also involved charitably with education causes.
Over the years Howard and Gail have given generously to ORT and are members of the 1880 Society and the De Gunzburg Society. The Lanznars have traveled with ORT on missions to Israel, Europe, the former Soviet Union and Latin America. Gail says that this is her favorite activity with ORT, and she has been to ORT schools in Mexico, Argentina, Uruguay, Russia, Israel and the U.S. "I love meeting our students, administrators and extended ORT family all over the world," she says.
Professionally, Howard is a seasoned business executive and legal advisor. He is a Senior Managing Director of Xyresic Capital, LLC, and a Senior Partner of Sporos Capital Partners, LLC both private equity firms, and is a Senior Advisor with Accordion, a nationally recognized, private equity-focused financial and technology consulting firm. Howard previously served as is the Executive Vice President and Chief Administrative Officer of Diamond Resorts International, Inc. With over 35 years of experience as a legal counselor and business advisor, principally as Senior Partner and Chair of the national corporate practice of Katten Muchin Rosenman LLP, a major U.S. law firm, he has focused on all aspects of public and private mergers, acquisitions and joint ventures, as well as securities offerings and the counseling of corporations. He has been recognized multiple times as one of America's leading lawyers.
Video clip of Gail Lanznar sharing her ORT story.