ORT America at 100
David Hermelin – A Lifetime of Leadership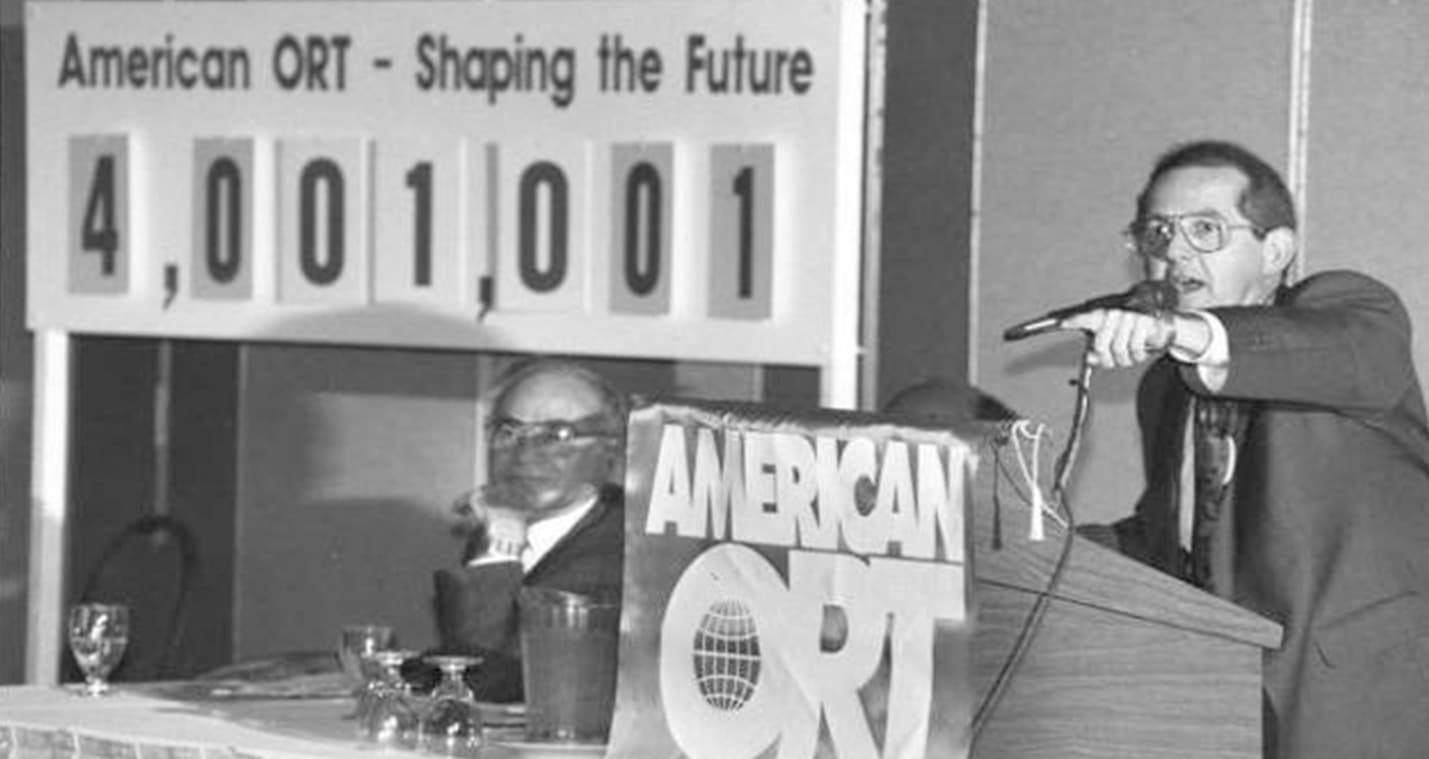 An internationally-recognized diplomat, businessman, philanthropist and devoted ORT leader, David Hermelin (z"l) worked tirelessly for our organization for half a century. He served as President of the American ORT Foundation (AOF, now known as ORT America) for a remarkable four terms, and later as President of World ORT, the second American to serve in this role, until his appointment as U.S. Ambassador to Norway in 1993.
David was born on December 27, 1936 in Detroit, Michigan. He received his BA in Business Administration from the University of Michigan and joined his father's insurance business, which successfully grew into one of the leading agencies in Michigan. For over 40 years he was married to Doreen – also a dedicated ORT supporter – and together they raised five children. Until David's death in November 2000 after a courageous battle with brain cancer, they were known as an "ORT power couple." After he died, Doreen continues to carry the ORT banner with all her heart, and she, too, is considered an ORT icon.
David began his ORT involvement in the Detroit Men's Chapter, and by all accounts, is considered its "rock star!" He served as Regional President from 1976-1978 and many people in the city say they became involved with ORT because of him. He singlehandedly helped make ORT in Detroit a major focus of charity. One major Detroit tradition – Rub-a-Dub – started in the Hermelin garage with David and others purchasing lottery tickets and having a "ticket-rubbing" party to see who might win. These evolved into a successful fundraiser and until today, remains the hallmark of the Detroit Region.
During his AOF presidency, he served during demanding times – from an internal financial crisis to the arrival of Soviet Jews in Israel and the United States. Both a visionary and a pragmatist, David traveled across the globe, meeting with ORT students and educators, touring facilities and analyzing programming in order to assess which initiatives merited urgent AOF funding.
Furthermore, in his beloved hometown, a joint venture by the three U.S. ORT organizations, in partnership with the Jewish Federation of Metropolitan Detroit, opened the David B. Hermelin ORT Resource Center in 2003. Originally opened to teach a variety of computer classes, the main focus was to enable Michigan's unemployed and underemployed to obtain skills that could lead to employment.
Equally respected in the secular world, David was presented, posthumously, with the Presidential Citizens Medal by President Clinton in December 2000. It is said that his charisma and energy inspired all those who came under his spell.
Below: In this video, Doreen Hermelin shares memories of her late husband, David Hermelin z"l and his devotion to ORT.