ORT America at 100
Betty Schoenbaum – One Woman's Vision Inspired Many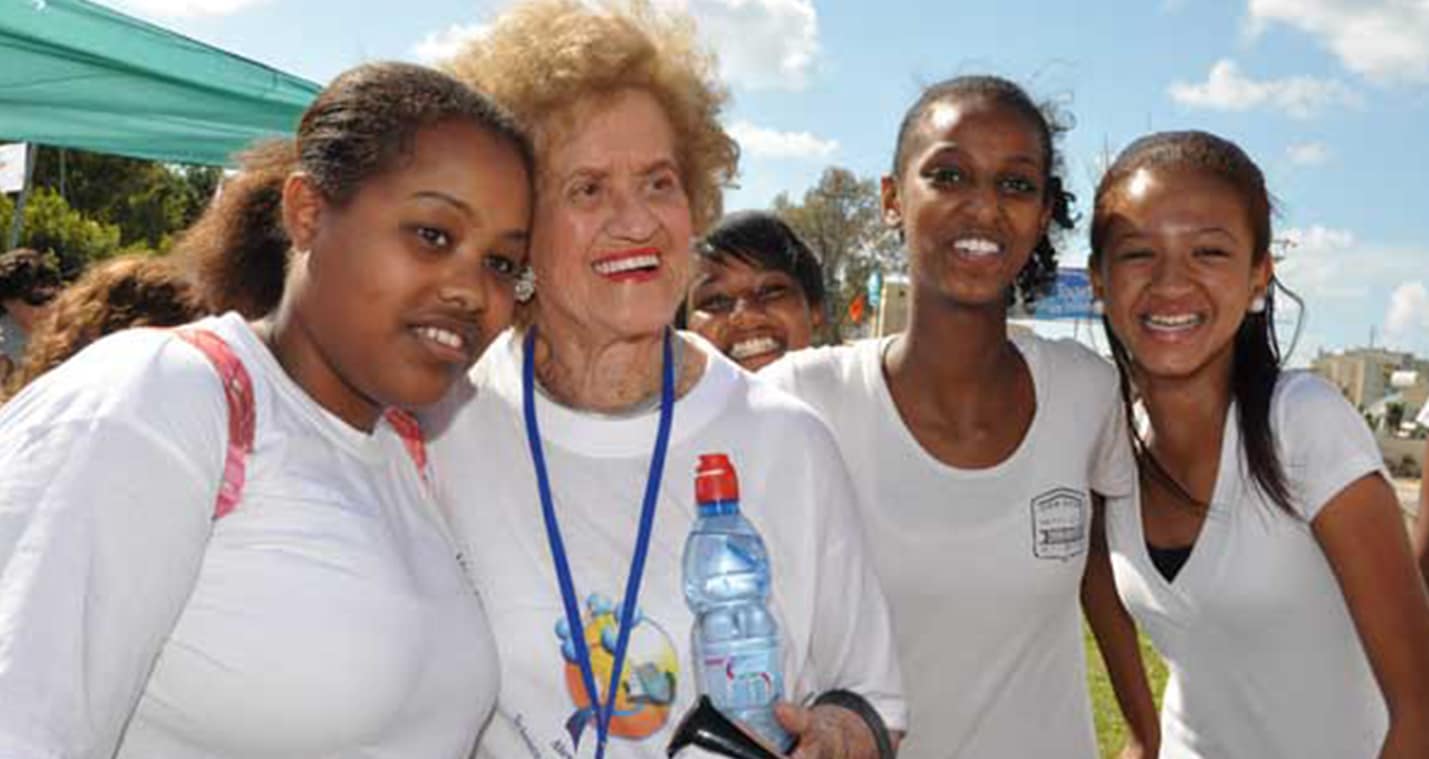 For Israel's 60th birthday, ORT America member Betty Schoenbaum z"l decided to give something special to the Jewish State. The heiress to the Shoney's restaurant and motel chain made a gift of $5 million to support World ORT programs in Israel. Her focus was to develop the seaside town of Kiryat Yam into a multi-purpose science, education, culture, and sports campus that could serve as a model for other Israeli cities. The high-tech educational development heralded a new dawn for Kiryat Yam, a largely blue-collar community with large concentrations of Russian and Ethiopian immigrants.
A major donor and long-time member of the Sarasota Chapter, Mrs. Schoenbaum's investment in Kiryat Yam's future, together with funds from ORT America and the local municipality, transformed three acres of publicly owned land into a practical communal resource featuring a sports center, science park, and a social and educational center of Ethiopian Jewry. The site is connected to the Rodman High School, which today is home to the D. Dan and Betty Kahn Science Center.
Mrs. Schoenbaum was a ballet dancer, and her late husband Alex, was an all-America football player. This led her to recognize the importance of having a sporting component that will encourage interaction among students from different backgrounds. She understood that education is the key to helping underprivileged sectors of the population to climb the ladder. Her extraordinary contribution inspired many young people to achieve more.
Speaking from her home in Florida, Mrs. Schoenbaum, whose philanthropy has included projects in Israel since 1940, said: "When I reached 90 years of age, I decided that most of my giving will be to Israel. The joy of living is the job of giving."
As technology has evolved exponentially since the establishment of the original Mada (Science) Park, plans are underway to bring it up to today's standards, providing students and families with a place to hone their skills and use their imagination leading to a better future.