In Celebration of ORT America's 100th Anniversary year, a fabulous New Orleans experience is planned for September 11-13, 2022. 
It's been said that NEW ORLEANS is a place like none other, and you are invited to join us in a one-of-a-kind Mission to this grand city on the banks of the Mississippi. You'll thrill in its French flair and festiveness, and enjoy a taste of its culinary delights, music and nightlife. 

What makes this experience different is the interaction with the New Orleans Jewish Community, which is as unique as the place they have called home for almost 265 years. Historically small, but communally connected, its members have long had an outsized impact on the city's economy, education, culture and philanthropy, mirroring ORT America's core values that have sustained us for 100 years.
Join us as we journey from the past to the present and future, and toast l'chaim on Bourbon Street together!
Main features of the trip will connect us to ORT and reflect its goal to enable people to lead meaningful, independent lives. For the past century, American donors and volunteers have made this goal possible.
The program which will include: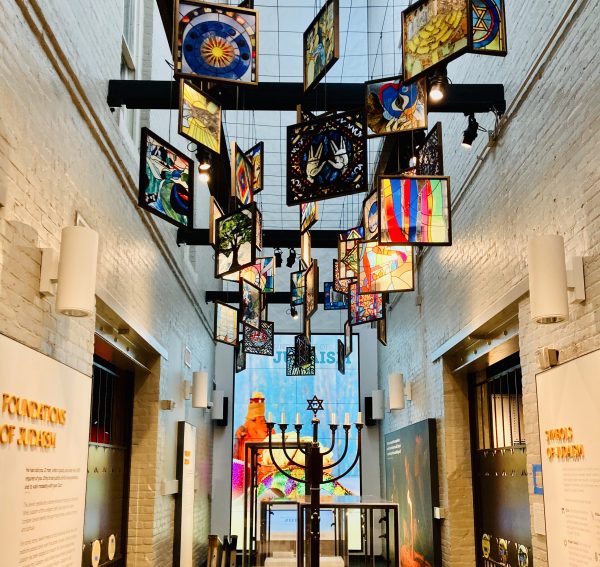 PRIVATE TOURS
The Museum of the Southern Jewish Experience, newly opened in New Orleans, will provide a view of the roots of Southern Jewry, including those in New Orleans, and their Jewish experience.
The Touro Synagogue, one of the oldest U.S. congregations still open today, representing the staying power of philanthropy
The Whitney Plantation Museum, a former sugarcane plantation, which is the only museum in Louisiana that exclusively focuses on the lives of enslaved people.
The National WWII Museum, designated by Congress as America's museum about the War. As Jews grew to be part of the fabric of the United States, they served in the military. Survivors of the war's atrocities were given a second chance and ORT training for employment at DP camps in Europe before coming to the U.S.
ALSO…
Meet with the Jewish Federation of Greater New Orleans and local Jewish leaders.
Lunch at Rimon with Tulane Hillel leadership and students to hear about Jewish life on campus.
Participate in an optional service project to support the New Orleans community.
HOST COMMITTEE
Austin Center
Chattanooga, TN
Roberta & Steve Goodman
Highland Park, IL
Sari Marmur
Sandy Springs, GA
Justin Pollack & Suzanne Reisman
New York, NY
Bubba Urdan
West Bloomfield, MI