Israeli Robotics Team Wins Award for a Record Fourth Time
The Israeli Roboactive #2096 team from Dimona won the Engineering Inspiration Award for a record fourth time at the International FIRST Robotics Competition in Houston, April 19-23. Based on their win, the team automatically qualifies for the next World Championship in 2024 and also was recognized with a grant from NASA to invest in their robotics program.
This year's team of 40 in grades 10-12 arrived in Houston after qualifying by winning the regional Israeli competition several weeks earlier and were joined by dedicated teachers and alumni mentors who accompanied them. The participation of girls was limited in the early years but has since grown steadily. This year's team it is about a 50:50 ratio and there is an expectation that in the near future the girls will make up the majority.
The students are from the Zinman school in Dimona, a small desert town located in southern Israel. Despite its distance from the thriving high-tech hub in central Israel, STEAM (Science, Technology, Engineering, Art, and Math) has become a way of life in Dimona, which is now considered a Robotics capital, thanks World ORT Kadima Mada partnering with the robotics program. FIRST Robotics Competition teams are active in 100% of Dimona schools, including in special education and kindergarten classes. More than 240 teams from all grades are actively engaged with the program.
World ORT Kadima Mada makes all the difference by providing an umbrella of services for the entire operation, providing equipment, organizing events, teacher training, and more.
"Our investment in Dimona robotics began a decade ago and we never could have imagined achieving this level of success. When you believe in something, there is nothing that can stand in your way." said Dr. Moshe Leiba, Deputy Director General and Chief Pedagogical Officer of World ORT Kadima Mada, who accompanied the group to the U.S.
Prior to their arrival in Houston, two of the Dimona students met with robotics students at the de Toledo school in West Hills, CA. The connection was made thanks to ORT America, the staff at World ORT Kadima Mada, and the staff at the de Toledo High School, but a love of robotics brought the students from these vastly different communities together. The robotics teams have since formed a strong connection, that started last year when Yoad Sin Haike, a graduate of the Zinman school and Roboactive team member, was hosted by de Toledo to coach their robotics team. Students from the de Toledo school traveled to Israel and visited Dimona where they spent time with the team, and later joined them in Houston as observers to learn more about the competition.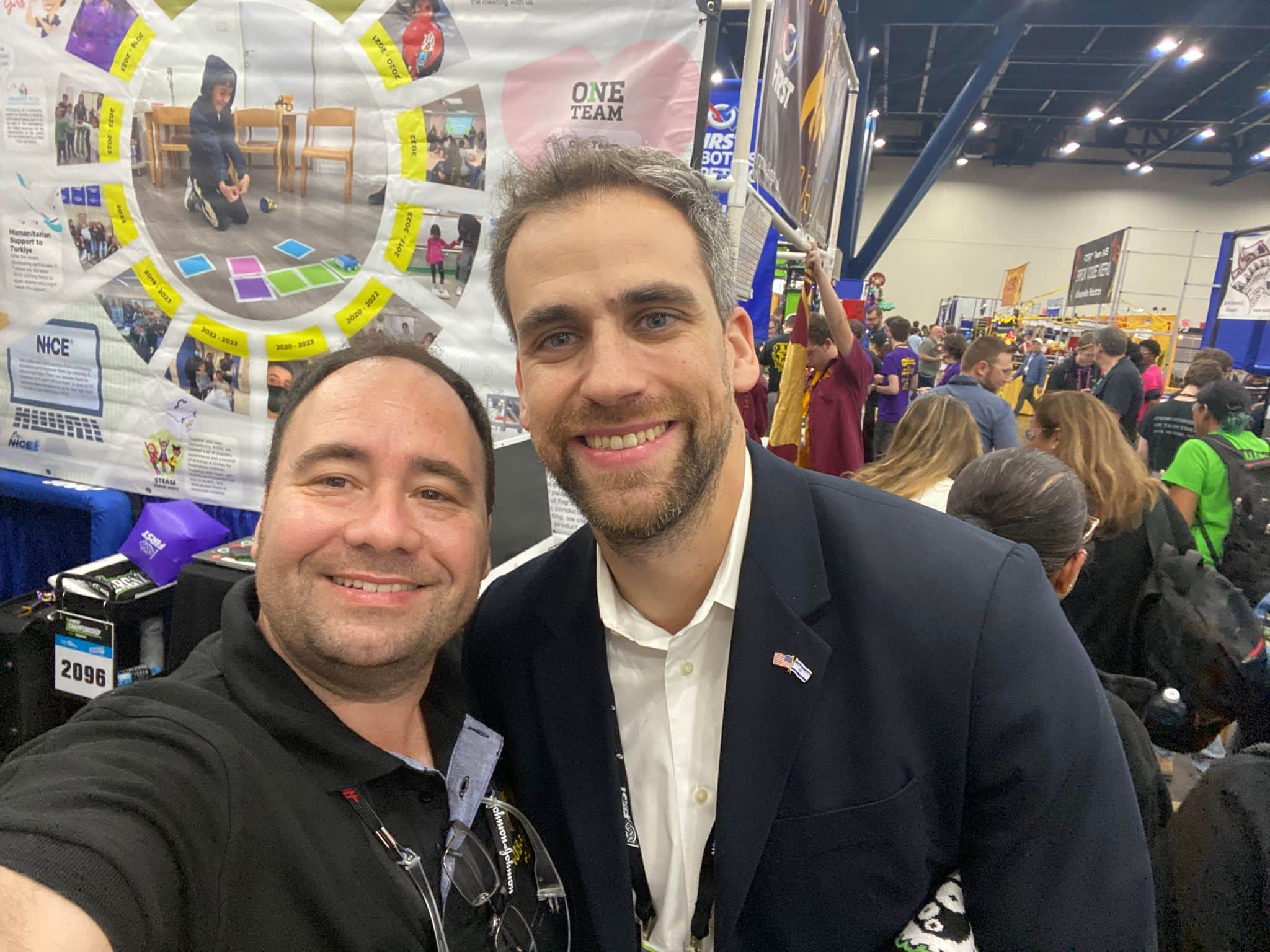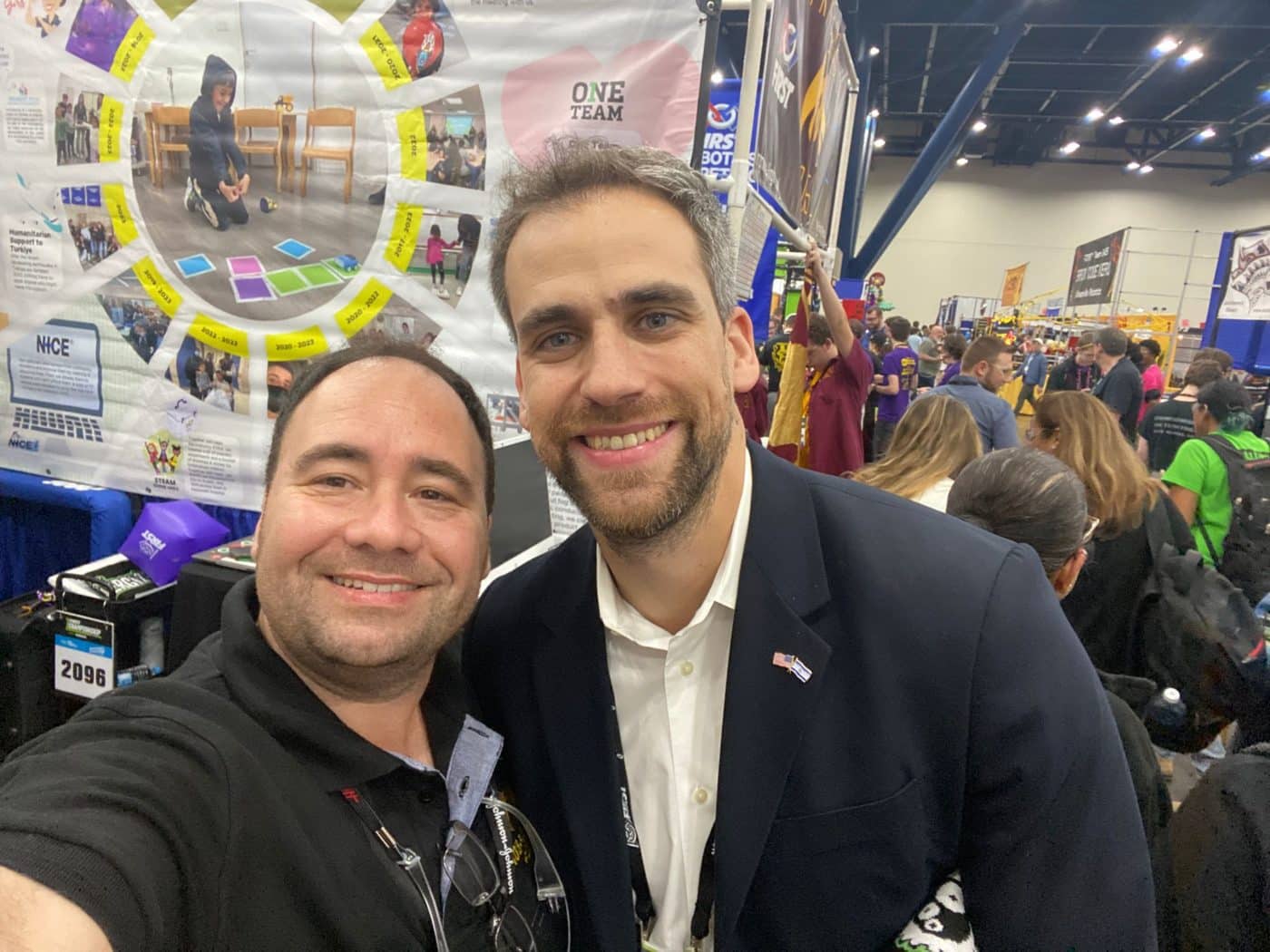 Local Houston students and community members welcomed the Israelis to Texas. Students from The Emery/Weiner School were excited to have a behind-the-scenes tour of the arena by Roboactive team members. Other visitors included Houston Federation representatives and Elad Shoshan, the Consul of Israel to the Southwest United States. The team from Morocco also spent time with the Dimona group to explore ways to collaborate in the future.
"Our students had a wonderful time meeting the members of the Roboactive robotics team!  It was impressive that they were willing to take the time to explain what they were doing and how they worked together as a team to accomplish so much!  Many of our students returned to school with an increased enthusiasm for robotics, and because of this we are going to start a new robotics competition team at our school next year." said Jared M. Curtis, The Emery/Weiner School, MS Science Teacher and Technology Department Chair.
The triumphant students were greeted at Ben Gurion Airport by their parents and friends as well as the Mayor of Dimona Benny Bitton who joined in the excitement of welcoming the champions back to Israel. He said that the team brought much respect to the city of Dimona and the State of Israel. "Our best investment, is the investment in the future generation!"