YOUniversity Centers of Excellence
Empowering Youth in Israel's Marginalized Communities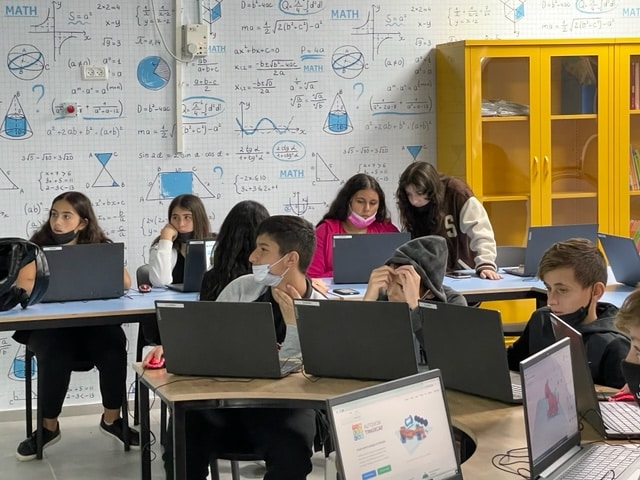 Most of the courses are offered in local public schools after school hours as part of informal education activities. Some schools incorporate our programs into their formal curriculum as well. Camps and classes requiring specialty equipment or thematic workshops usually take place at YOUniversity Centers that are suitable for these activities. Students can choose from a range of courses in exciting and dynamic subject areas such as application development, videography, photography, robotics, practical physics, Crime Scene Investigation (CSI), fashion design, 3D printing, and animation. Whether a student is interested in designing  dresses or drones, there is a course for them.
Instructors are graduates of higher education in their areas of specialty, exposing students to the top tier of Israeli educators and innovators, who serve as role models. An environment of cultural sensitivity and personal warmth is created for the courses to ensure that students are not intimidated. Activities take place both indoors and outdoors, and some courses include regular field trips to academic and business centers to hear from guest speakers and see real-life applications of the skills they are learning. The courses often culminate with a final project, which provides students with opportunities to develop presentation skills, and how to lead and be a good teammate.
In the next three years the goal is to expand the program portfolio and increase the number of students. An increase of 900 additional students per year will bring 150 additional students to each Center of Excellence. This can be accomplished by providing ten extra courses in each Center of Excellence. Additionally, in the East Galilee and West Galilee Centers, an effort is underway to broaden the reach to neighboring regional councils and cities where there currently are no YOUniversity activity, for example, locations such as Maale Yosef, Maalot Tarshisha, Rosh Pinah and Meggido. Another priority is to open a fully operative and funded center in the Lod/Ramle area which has a mixed Jewish/Arab population in the next two years.
The YOUniversity program breaks through social and economic barriers to transform lives. Students from under-resourced communities, have access to high-quality education, enabling them to enter the job market with marketable skills, become leaders in their own right, and invest back into their communities.
For more information contact: info@ortamerica.org