Honoring : Elaine Aarons & Ronnie Giordano
Their years of significant commitment to ORT America and the critical needs of our students are immeasurable. We pay tribute to them for their outstanding support in ensuring that ORT continues to provide our students the tools necessary to achieve academic excellence and opens doors for professional and lifelong opportunities.
& Shirley Sokolsky Leadership Award Recipients: Dr. Rose Feinberg and Gail Kuhn
The Florida Region annual Shirley Sokolsky Leadership Award. The recipients exemplify the highest standards of integrity including going beyond the call of duty. Demonstrating leadership, innovation and teamwork as well as being an agent for positive change in the chapter/region/community.
Place: Westchester Country Club -12250 Westchester Club Dr Boynton Beach FL 33437
Date: Thursday, October 14, 2021 - Time: Dinner and wine will be served promptly at 6:00 PM
Couvert: $141 and includes 1 signed book, Israel's Edge by Jason Gewirtz
Sponsorship and ad opportunities available
Couvert represents $1 for every year ORT has been educating our students!
Enjoy lavish international food stations representing a sample of the countries where ORT is proudly located
---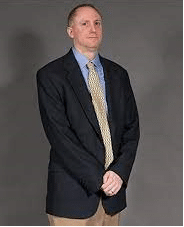 Jason Gewirtz, vice president of news for CNBC and previously the executive producer of CNBC's trading shows, Halftime Report and Fast Money and their digital franchises. Jason led CNBC's coverage of several major stories overseas including the 2006 Second Lebanon War from the frontlines, the financial collapse and riots from Greece in 2010 and the Eurozone Financial Crisis from London. Jason has also made several trips to the Middle East for CNBC and CNBC Europe, including following Warren Buffett to Israel in 2006 where the billionaire investor made his first purchase of a foreign company. Jason was also the senior producer of the CNBC documentary "Beyond the Barrel, The Race to Fuel the Future" which was shot on five continents.
In addition, Jason wrote the book "Israel's Edge – The Story of the IDF's Most Elite Unit, Talpiot," published in 2016. Before coming to CNBC Jason worked as a producer for WABC-TV in New York City and WUSA-TV in Washington, DC. He holds a bachelor's degree from the University of Wisconsin-Madison and a Master's from Syracuse University.
---
Please help us celebrate by attending and or placing an ad in our Digital Journal
All ads include a donation to ORT students and programs
For more information email Risaacson@ortamerica.org OR send your journal ad information and payment to:
ORT America Florida Region
777 Yamato Road, Suite 100
Boca Raton, FL 33431
Tel: 561-997-1071 Fax: 561-997-1072
ORT America has once again received the top 4-star rating from CharityNavigator.org