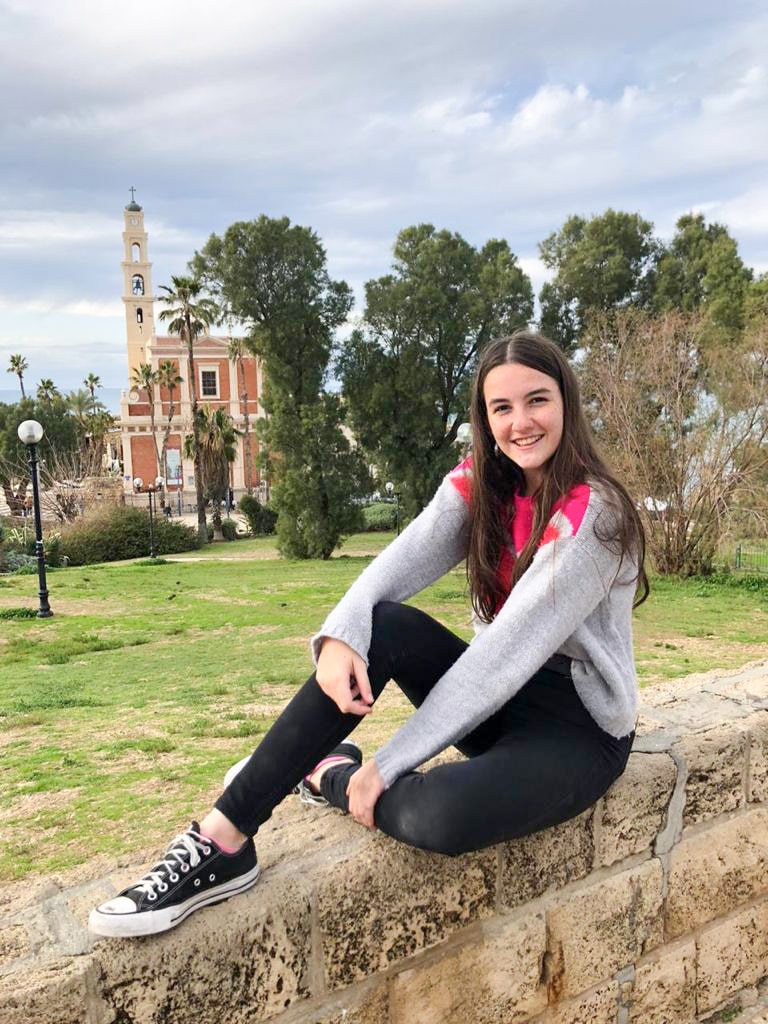 Irina
Voiezki
Irina Voiezki
Irina Voiezki was born in Buenos Aires in 2004 and entered the ORT school in the seventh grade. She is pursuing a Baccalaureate degree with a specialization in Media Production. Due to her excellent performance, she was part of a study trip to Puerto Madryn, Argentina in 2018 and the Chayil Trip to Israel in 2020. She plans to participate in the March of the Living in 2021.
During her time at the school, she has had the opportunity of confronting various challenges regarding artistic production, journalism and cinematography. She participated in the Radio Marathon project, generating interviews with cultural leaders. She takes part in the Rikudim Dance Team and volunteers for the projects of the non-profit organization dealing with celiac disease, working on the production of the Smart Tacc digital application.
Irina Voiezki is also working on graphic design for the current campaign for the prevention of accidents due to burns in children for the Argentine Association of Burns that will soon be exhibited at the Juan Garrahan Children's hospital in Buenos Aires. Irina is attracted mostly to graphic design production and working in teams. She expects to continue working in media, but also has a wide gamut of additional interests.