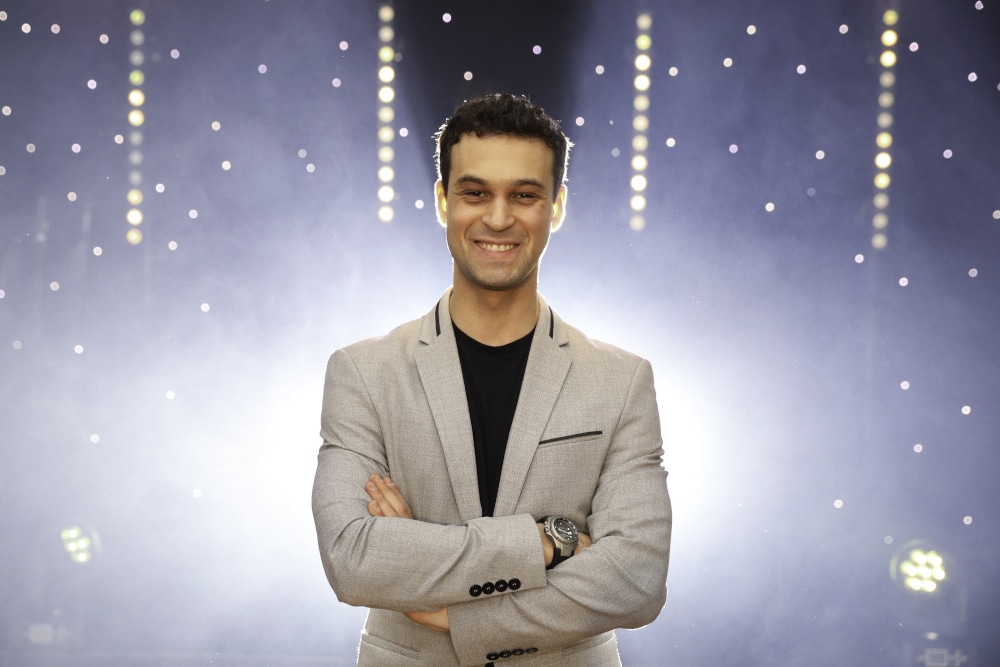 Ilai
Szpiezak
Ilai Szpiezak
Ilai Szpiezak is an award-winning Creative Producer, Choreographer and Entrepreneur, who has performed to audiences all over the world. He is the Founder and Director of Upstage Creative, a production and events company based in London (www.upstagecreative.co.uk).
With over 10 years of experience in the entertainment industry, Ilai started his career as a professional dancer, then as a producer and finally as an entrepreneur running different businesses across various verticals including theatre, events and education. He has managed, performed and created works for more than 300 events in venues such as The Royal Albert Hall, produced award-winning shows from circus to musical theatre, concerts to private galas, and travelled the world impacting more than 10,000 people every year.
Inspired by his Latin American and Israeli heritage with boundless energy and imagination, Ilai brings his passion for entertainment, music and live experience to everything he does. He was born in Buenos Aires, Argentina and moved to London, UK in 2011 to continue his professional career.
He graduated from The Royal Central School of Speech & Drama with a Master Degree in Creative Producing in 2014.
He was inspired by his father to become a teacher of Israeli Dancing at the age of 17, and even today remains in demand internationally as a choreographer and host working worldwide in 15+ countries including Argentina, Brasil, Uruguay, USA, UK, Finland, Czech Republic, Latvia, Lithuania, Switzerland, Hungary, Israel and more.
His ability to stay open-minded in every situation and broad understanding of the entertainment industry has helped him develop a unique "bigger picture" point of view for all projects and life itself. He loves working with and leading multicultural, cross-functional teams and collaborating to translate ideas and concepts into tangible products, balancing artistic and financial targets and making the "non-monetisable", monetisable.
During the 2020 COVID pandemic, he created an online dance platform bringing hundreds of dancers together, achieving 600k+ minutes viewed of content, attracting paying customers from more than 45 countries and creating a community of support serving not only a financial need but also a social one.
Although his passion remains with dance and live performance, he is currently switching into the high-tech and startup world, to develop himself both as an entrepreneur and an intrapreneur and be part of those who shape the future of media and entertainment.