Helping Refugees Acquire Skills for a New Life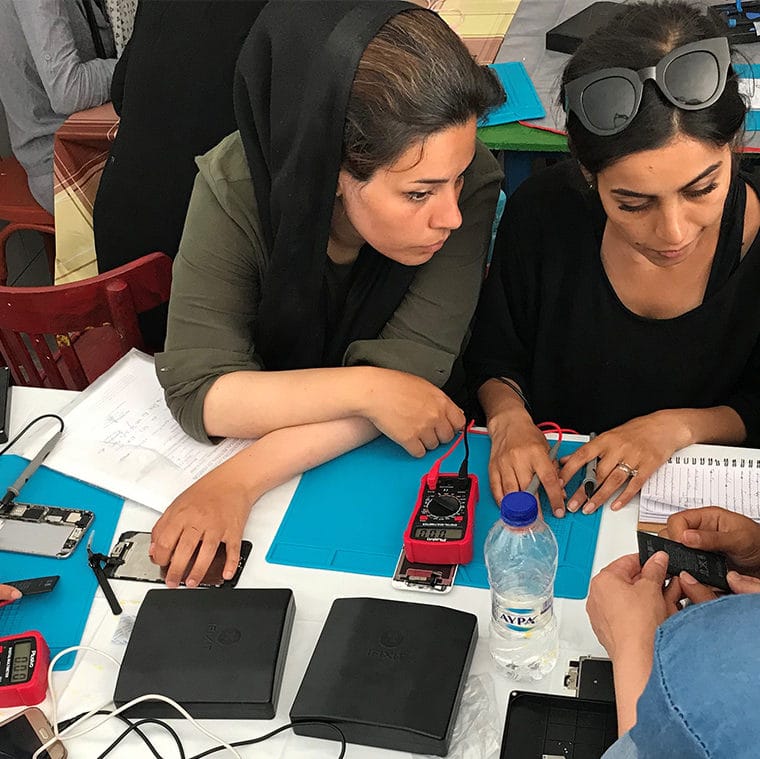 At the core of ORT's raison d'etre is helping people learn new skills in order to improve their lives. That mission is as true today as it was in 1880 Russia when ORT was founded.
In today's world, the refugee crisis creates many challenges. ORT's  order for them obtain the skills needed for future employment leading to productive lives.
For example, ORT set up a pilot program in Samos, Greece in 2019 for refugee women to provide vocational training in cell phone repair, while also offering psychosocial support. This program has now been extended to provide extra training and counseling for women. The women will be able to use the skills they have developed in the past two years wherever they end up calling home.
These programs embody ORT's value of Tikkun Olam, repairing the world.
In addition to life-changing work in Greece, ORT is leading an innovative STEM training project in Ghana. Young Girls from low-income families who lack access to computers and online learning will be the key beneficiaries. They will receive the skills to thrive through high-quality teaching and training, giving them the best possible chances of employment. Click here to learn more.
For more information contact: info@ortamerica.org