Starting high school can be daunting for any student, but for Marina, a 14-year-old student from Kyiv who now finds herself in Brooklyn, it has been an unexpected challenge.
Marina and her family left Ukraine shortly before the crisis began and came to New York to escape the conflict. They quickly enrolled Marina in the Rachel Carson Public School in Coney Island. But something was missing. In Kyiv she was a student at the ORT Simha School, where the school day and curriculum were quite different.
"She studied at the ORT Simha School since she was in first grade and enjoyed learning both secular and Jewish subjects. The school here in New York is a public school and the curriculum is not the same and the expectations are different, which takes some getting used to," said Maria, her mother.
Marina is also slowly overcoming the language barrier, which made it difficult to communicate at first. She described her school in Kyiv as state-of-the-art with updated classrooms. She embraced her studies and hopes that she can participate in extracurricular activities similar to what she had back home.
"She really likes math and the sciences," said Maria. She added that "Marina took special STEM enrichment classes in her Kyiv school, which built her interest in these subjects, especially robotics and I wished that she would continue to learn these subjects, and that is why I contacted ORT America."
ORT America arranged a visit to FIRST Robotics STEM Center in New York City located on the Cornell Tech campus on Roosevelt Island. A subway ride away from her home in Brooklyn, the STEM Center would enable Marina to continue to pursue her interests.
"I was so happy to visit the STEM Center and to see all the tools including 3D printers that they are using. Plus the instructors were really nice and welcoming," said Marina after a visit to the center.
Marina's dream for the future is to work with computers and information technology. She hopes that she will have opportunities to learn in her new city.
"I am extremely grateful to ORT America for welcoming me and helping me continue my STEM studies," said Marina.
Pictured below: Marina, and her mother Maria, at the Cornell Tech campus on Roosevelt Island, New York City.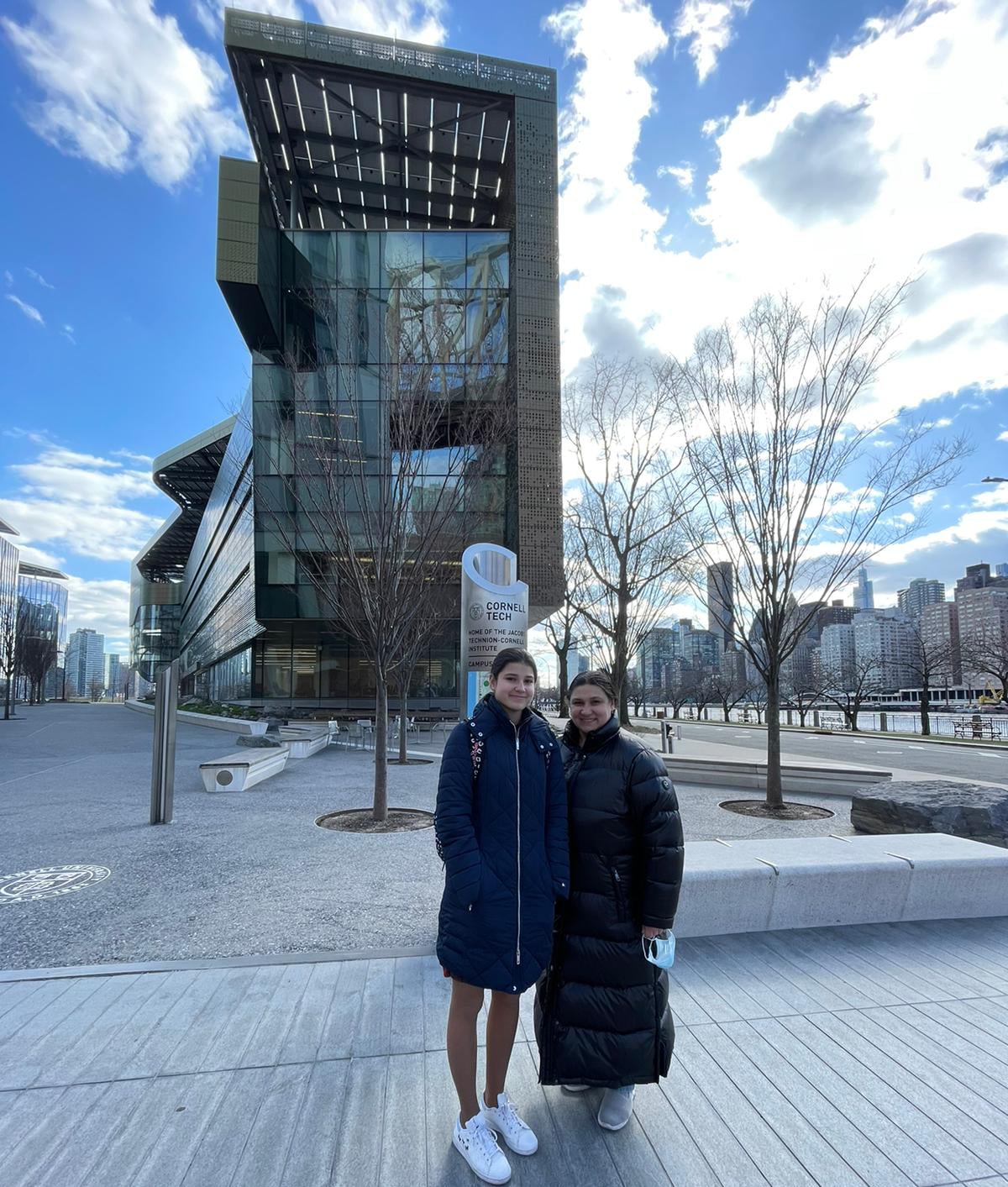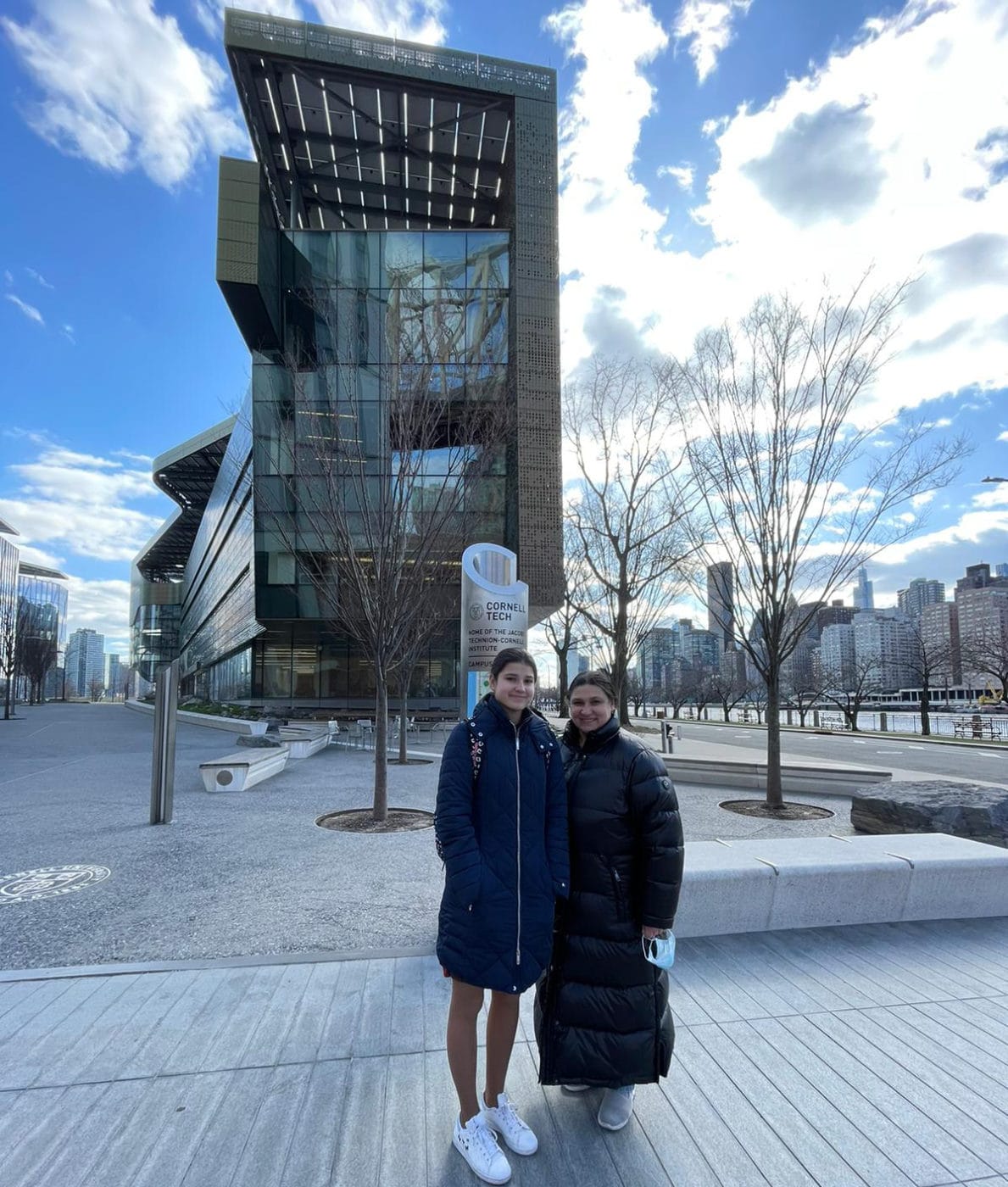 Click here to make your donation today.