Exclusive ORT America Tzedakah Box designed by Gary Rosenthal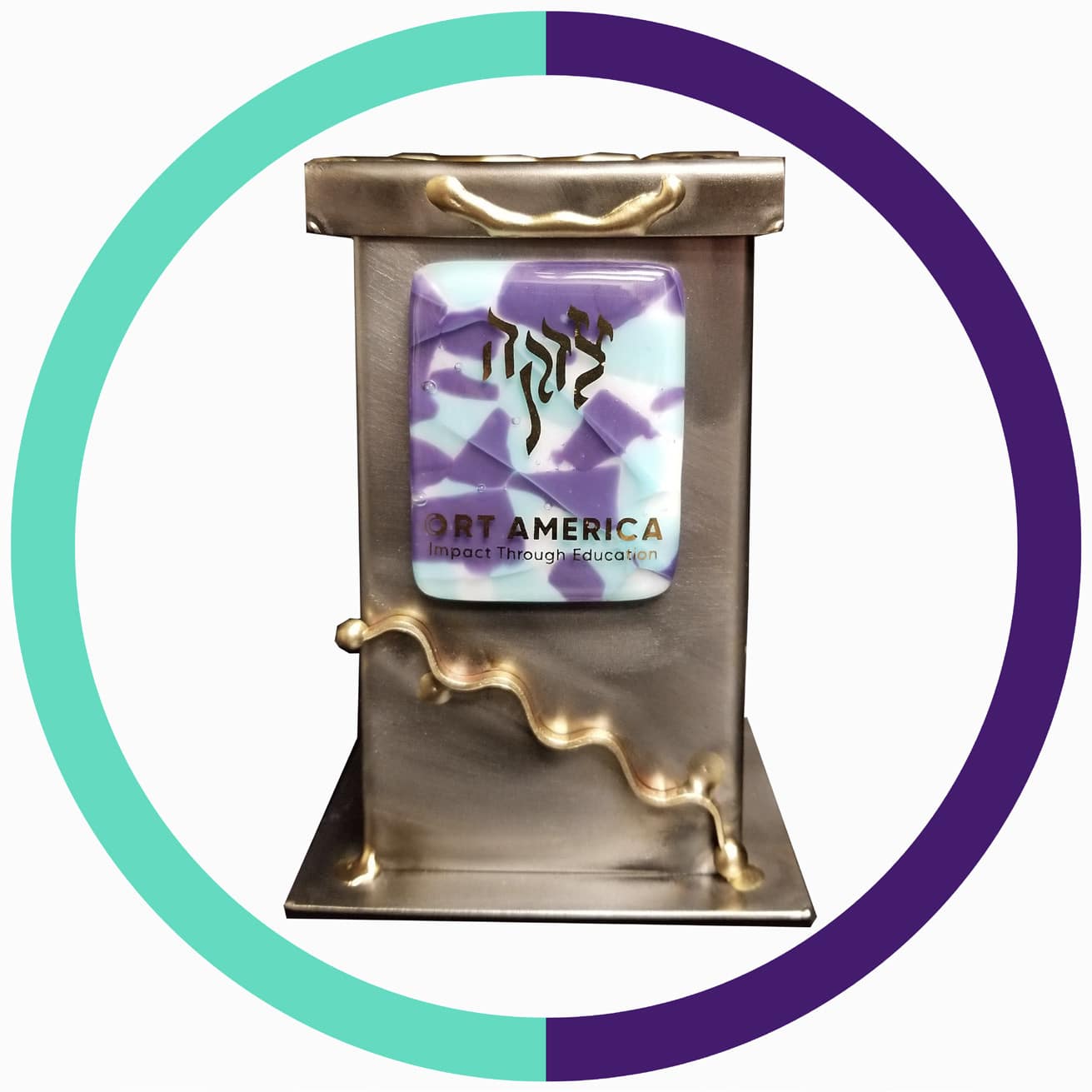 This is the perfect wedding, housewarming, hostess, thank you holiday or any type of Mazel Tov gift!
Gary Rosenthal has been sculpting in welded metals and fused glass since the early 1970's. Work from the collection has been presented to U.S. Presidents and celebrities. His work has been seen worldwide in many fine galleries, private collections, museum shops and perhaps in your own home!
Exclusive ORT America Tzedakah boxes – $100 per Box plus $15.00 if shipping
Mail in your order here to the address below:
ORT America Florida Region
777 Yamato Road #100
Boca Raton, FL. 33431
561-997-1071