Executive Committee Biography
HOWARD LANZNAR - Chairman of the Board of Directors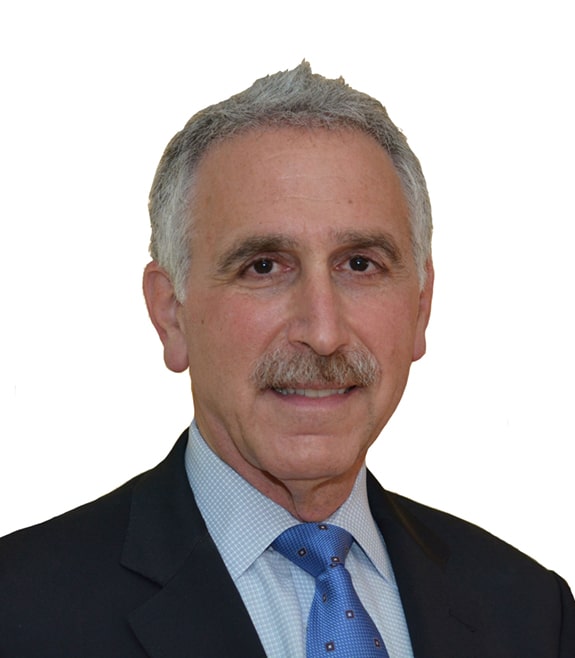 Howard Lanznar is a seasoned business executive and legal advisor. He is a Founder and Senior Managing Director of Xyresic Capital, LLC, a recently-formed private equity firm focused on lower middle-market buyout transactions. He is also Senior Advisor with Mackinac Partners, a nationally recognized turnaround, restructuring and advisory firm. Howard previously served as is the Executive Vice President and Chief Administrative Officer of Diamond Resorts International, Inc., a global leader in the hospitality and vacation ownership industry, with a worldwide network of over 400 vacation destinations in 35 countries throughout the continental U.S., Hawaii, Canada, Mexico, the Caribbean, Central America, South America, Europe, Asia, Australia, New Zealand and Africa.
Howard also has over 35 years of experience as a legal counselor and business advisor, principally as Senior Partner and Chair of the national corporate practice of Katten Muchin Rosenman LLP, a major U.S. law firm. In his law practice, he has focused on all aspects of public and private mergers, acquisitions and joint ventures, as well as securities offerings and the counseling of corporations, their boards of directors and senior executives.
Howard graduated magna cum laude in 1977 from Amherst College, where he was elected to Phi Beta Kappa. He received his law degree in 1983 from the University of Chicago Law School, where he was a member of The University of Chicago Law Review and was elected to the Order of the Coif. Mr. Lanznar is listed in Chambers USA: America's Leading Lawyers for Business (2009–2014), The Best Lawyers in America (2010–2015) and Illinois Super Lawyers (2012–2015).
A long-time supporter of ORT's mission to achieve impact through education, Howard currently serves ORT America's national leadership as Chairman and a member of the Board of Directors. Supporting ORT is a "family affair" for the Lanznars: Howard's wife Gail and son Jonathan both also serve on the ORT America Board. Howard and Gail have traveled extensively with ORT on missions to Israel, the former Soviet Union and Latin America.
RICHARD N. BERNSTEIN - Chairman of the Executive Committee
Richard Bernstein was elected Deputy President of World ORT in 2016. A prominent corporate attorney, Mr Bernstein is a specialist in non-profit governance and operations as well as cross-border transactions, mergers and acquisitions, venture capital and private equity. His communal service includes membership of the Executive Committee and Board of Governors of the Jewish Agency for Israel and Jewish Federations of North America, Immediate Past Chair of the United Israel Appeal, and membership of the Boards of the American Joint Distribution Committee, the Van Leer Jerusalem Institute, the iCenter, the Greater Miami Jewish Federation, and American Friends of Ben Gurion University of the Negev.
Conrad Giles was appointed President of World ORT in May 2016, after serving as Vice President from 2013. He was Chair of the Jewish Council for Public Affairs from 2008-2011, having served as Vice Chair from 2005.
He became active in the Jewish Federation of Metropolitan Detroit in 1967 and served as its President from 1986 to 1989. Subsequently, he served as Chairman of Federation's Executive Committee, President of the Michigan Jewish Conference, and as regional Chairman and national Vice Chairman of UJA. After holding various committee and officer posts, he was named president of the Council of Jewish Federations (CJF) in 1996. Following the merger of the UJA and CJF, he was elected Vice Chairman of the Board of Trustees of the United Jewish Communities in 2000 and continues to serve on the board of the Jewish Federations of North America.
He also served on the Board of Governors of the Jewish Agency of Israel from 1990-2002, serving on its Executive Committee from 1996-2000. From 1990-1999 he was a Board member of the Joint Distribution Committee serving on its Executive Committee from 1996/199.
Conrad was President of Detroit's Men's ORT chapter from 1978-1980. He was a Vice President of American ORT Federation from 1980-1983. He served as a member of the initial Executive Committee of ORT American for three years.
A paediatric ophthalmologist, Dr. Giles has published extensively in professional journals. He is Chief Emeritus of Ophthalmology at Children's Hospital of Michigan and Clinical Professor of Ophthalmology at Wayne State University.
An active member of ORT for over 33 years, Larry Kadis is the immediate past National President of ORT America. Previously he served as Chair of the ORT America Executive Committee and on the National Board of Directors (2010-2016) and was co-chair of ORT America's Strategic Planning Committee. In 2007, with the merger of American ORT and Women's American ORT into ORT America, he was elected the first President of the ORT America Cleveland Region.
Mr. Kadis was President of the Cleveland Chapter of American ORT from 1994 to 1995 and in 1992 he was the first recipient of the Cleveland Chapter's Sadie and Maurice Friedman New Leadership Award. In 1995 he was a co-recipient of American ORT's first presentation of the Paul Bernick National New Leadership Award.
A former member of the Board of Trustees of the Jewish Federation of Cleveland, he is a former chairman of the Federation's Cleveland/St. Petersburg Partnership and the New American Leadership Training Program, and is Past Chair of the Federation's Overseas Connections Committee, supporting programs and activities that create "living" bridges between Jews in Cleveland and Jews in Israel and around the world.
In addition to ORT, Mr. Kadis is Past Chair of the AIPAC Cleveland Council. An alumnus of the Wexner Heritage Foundation Leadership Program, he served as the chair of the Montefiore Foundation, was former President of the Cleveland Chapter of American Friends of The Hebrew University, former General Chairman of Greater Cleveland State of Israel Bonds, and currently serves on the board of Friends of JCC Krakow.
Mr. Kadis is President, CEO and co-owner of Federal Equipment Company, a global leader in the process equipment industry. He and his wife Suellen, an ORT America board and executive committee member, reside in Cleveland, Ohio.
Suellen Kadis has been involved in ORT for nearly 30 years. She is past President of the Cleveland Region of Women's American ORT, served on the U.S. Operations Committee, co-chaired the ORT America mission to South America, and serves as Vice President of the Northeast Ohio Chapter. At the 41st Annual ORT Brunch in Cleveland, Ms. Kadis was the first individual female honoree. She is an active leader with the Jewish Federation in Cleveland, serving on the Executive Committee, Overseas Committee and Community Relations Committee. She served as Vice Chair of four Campaigns, and as Women's Campaign Chair and Women's Philanthropy Chair. In Cleveland she is on the Executive Committee of JFSA, and serves as a board member of Gross Schechter Day School and Women's Division of Israel Bonds. Nationally she serves on the National Women's Philanthropy Board and on the Israel & Overseas Council of JFNA. She is Secretary of Friends of JCC Krakow, and serves on the board of 70 Faces Media (formerly JTA).
Ms. Kadis is a graduate of Syracuse University with a degree in international relations & photo-journalism, and of CWRU School of Law. She is the proud mom of Justin, Alex and Samantha.
Brad Kolar is an executive consultant, speaker, and author with Avail Advisors. He works with leaders to simplify their problems, decisions, data, and communication. Brad was formerly the Director of Learning and Performance Strategy for Accenture and the Chief Learning Officer for the University of Chicago Medical Center. He holds a BA in Economics and a MA in Communication from the University of Illinois at Urbana-Champaign as well as an MS in Computer Science from Northwestern University. Brad lives in Naperville, IL and has a wife, Peggy, a son Zak (who is a digital literacy teacher in Waltham, MA), and a daughter Rebecca who attends the College of DuPage.
Gail Lanznar has been active in ORT since 1994. She served as President of Highcrest Chapter from 1995 to 1997, then moved on to the Region Board serving as Donor Chair, Annual Campaign Chair, Executive Vice President and as President of Suburban Chicago Region in 2003-2005. A graduate of the President's Young Leadership Council of Women's American ORT, Ms. Lanznar has served on the National Board of Directors of ORT America since 2007, and she also serves on the Chicago Region Campaign Cabinet. Ms. Lanznar has also been very involved as Sisterhood President and on the Board of Directors of her temple.
Before retiring to raise her children, Ms. Lanznar pursued a career for many years in marketing research and information management in the packaged goods industry. She has two sons, Marcus and Jonathan, and two daughters-in-law, Erica and Emily. Her favorite activity is traveling with ORT, and she has been to ORT schools in Mexico, Argentina, Uruguay, Russia, Israel and the U.S. "I love meeting our students, administrators and extended ORT family all over the world," she says.
A devoted supporter of ORT for more than 35 years, Judy Menikoff was elected as Secretary and Deputy Chair of the Board of Trustees in 2016. She has served as Treasurer of World ORT (2008-2012), and Interim President of ORT America. Previously, as President of Women's American ORT, she advanced its fundraising capabilities, reached out to new members and increased its overall effectiveness and productivity. While Chair of World ORT's Fundraising Committee, she created the organization's elite donors' group, The 1880 Society. Ms Menikoff is also Assistant Treasurer of the American Section of the World Jewish Congress.
Bubba has been involved with ORT for over twenty years. He is a Past President of ORT America Michigan Region (2011-2014), Past Rub-a-Dub Event Chair (2006, 2007, 2015), and current ORT Michigan Sponsor Chair (2015-present). In 2018, he joined the board of Women's American ORT Foundation, and is honored to now join as a National Board Member of ORT America. Bubba's late mother was a long-time member of Women's American ORT. Her involvement, and that of the many dedicated ORT lay leaders he has encountered over the years, has been an inspiration and the key to his success in helping make the ORT Michigan Region the most successful region in the country.
Bubba volunteers and sits on many boards and committees of Detroit Jewish organizations including the Jewish Federation of Metro Detroit, JARC, and the Holocaust Memorial Center of Detroit. He is a past alumnus of the National Young Leadership Cabinet of Jewish Federations of North America.
Bubba is the 2019 ORT Michigan Rub-a-Dub Honoree and on August 20th he will receive The Hermelin ORT Legacy Award for his achievements as a visionary leader of ORT's Michigan Region and for his steadfast commitment to ORT's critical mission. He previously received ORT America's first National Leadership Award for leading the way with his innovative thinking, fierce dedication and buoyant spirit (2016).
In March 2016, Bubba married ORT Michigan Regional Director Nicole Miller. He enjoys watching movies and travelling, but above all, Bubba loves spending time with his family, including stepchildren Max and Bella, and Golden retriever (child #3) Rocky!
Andrea (Andi) Wolfe has been involved with ORT since 1973. In the early days she did anything she could to help ORT's schools. Andi served as Michigan Region Financial Secretary, and a few years later she became Co-President of the Michigan Region.
Ms. Wolfe's passion for education and tikkun olam has driven her to become involved in many philanthropic activities. She serves on the board of Hebrew Free Loan, is a transgenerational member of the Jewish Women's Foundation, and is a life member of Hadassah, National Council of Jewish Women, and Adat Shalom Sisterhood. She has been involved in Israel Bonds for over 35 years; she founded a women's group for the Jewish Hospice & Chaplaincy Network in Michigan; and she is a national board member of American Technion Society.
Ms. Wolfe lives in Bloomfield Hills (MI) with her husband Lawrence (Larry). They have two children, Jeremy and Ericka (Mathew Thacker), and five grandchildren.