National Leadership Team Biography
Barbara Birch - President and Chief Executive Officer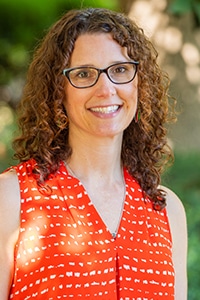 Barbara Birch comes to ORT America after serving in her role as Vice President of Development at the Shalom Hartman Institute of North America, where she managed strategic planning, fundraising and business development. Barbara's work for the Institute focused on managing relationships with lay leadership and connecting constituents to the organization's mission to create a culture of giving. Barbara received her BA from Binghamton University where she was a member of Phi Beta Kappa, and an MBA from Hofstra University. Previously she held a number of leadership roles in development at Yeshiva University, including Assistant Vice President for Alumni Affairs and Annual Giving, and was the Director of Alumni Affairs at the Benjamin N. Cardozo School of Law. She was a featured panelist at the 2015 NYN Nonprofit Fundcon.
Jeffrey Cooper - Chief Financial Officer and Chief Operating Officer
A native of New Jersey, Jeff comes to ORT America from his most recent position as Controller-Racing, Vice President-Accounting for the New Jersey Sports and Exposition Authority. A CPA and graduate of the University of Albany in Accounting, he has had a long and rich career in Finance and Management. Among Jeff's core competencies are operations management, process system design, and budgeting.
Tracy Weiss - Director of Development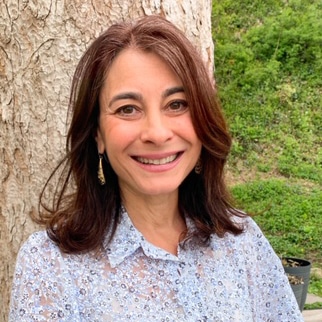 Tracy comes to ORT America after serving as a professional with UJA Federation of New York for the last seven years. At UJA, she has had a number of roles, culminating as a Major Gift Officer in the Philanthropic Leadership Group. In this position, Tracy was responsible for cultivating and managing major donor relationships. She has held many lay leadership positions with UJA before joining the organization as a professional. Tracy has also been an active board member and volunteer with The Roslyn Synagogue, Old Westbury Hebrew Congregation, FEGS and JFNA National Young Leadership Cabinet. Tracy graduated from the University of Maryland with a BS in Fashion Merchandising and Textile Science and began her career as a retail buyer. She lives between New York and Boston with her husband and two children and four step-children.
Allison D. Halpern - Director of Operations
Allison comes to ORT America with a wealth of experience, most recently from the Federation for Jewish Philanthropy of Upper Fairfield County in Connecticut where she was the Vice President of Development. She holds a Masters in Not for Profit Management/Jewish Communal Service from Brandeis University, and in her long career in the Jewish not for profit world serving in she has worked in significant positions at the Jewish Federation of Greater Philadelphia, Young Judaea, Hadassah, Metro West NJ, UJA Federation of Northern Jersey, the JCC in Manhattan and at Albert Einstein Medical College.
Tova Kantrowitz - Director of Marketing and Communications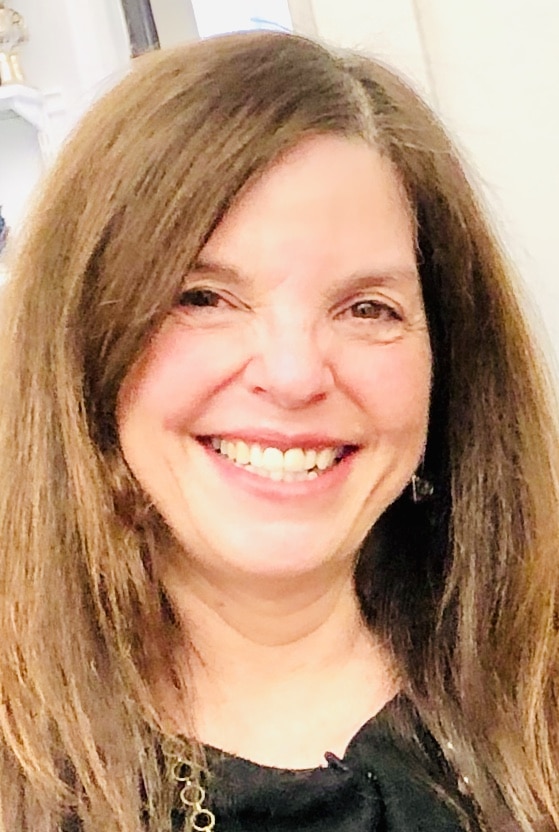 Tova Kantrowitz comes to ORT from the American Technion Society where she served in a number of roles, most recently as the Senior Director of Strategic Partnerships and Outreach. In this capacity she built successful partnerships; oversaw the Alumni Relations program and recruitment for Technion International programs. Previously she was the Senior Vice President of External Relations and a key member of the strategic planning team. She led the Marketing Department for many years and was responsible for all print and digital communications as well as media relations. Tova received her bachelor's degree from UCLA and her master's degree from Columbia University, both in chemical engineering. She worked for a number of years as a biomedical engineer in both Boston and New York. She was also a columnist and science writer specializing in science and technology news.
Steven Drysdale - Senior Development Officer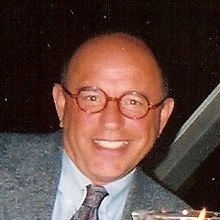 Steven Drysdale has served as CEO for Jewish organizations both domestic and international. Before coming to ORT, Steve headed the Jewish Federations in Chattanooga and Akron, and served as the Director of the American Jewish Joint Distribution Committee (JDC) in Western Europe. In 1986 he became the first CEO of the Jewish Federation of Greater Vancouver. In 1992 he took on a similar role in Montreal. Prior to joining ORT, he operated his own consulting practice working with Jewish organizations in fundraising and organizational development. At ORT, Steve handles a portfolio of Jewsish Federations and foundations. He holds a B.A. in International Service, an M.Ed. in Educational Administration and a Diploma in French Studies from the Université de Grenoble, France. He and his wife Cynthia live in Hillsborough, North Carolina.
Jim Lodge - Senior Development Officer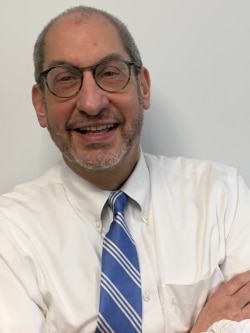 Jim Lodge is Senior Development Officer at ORT. He comes to this role having spent a career in the Federation Movement. Jim is a lawyer by background, having graduated from Haverford College, Harvard Law School and the Woodrow Wilson School of Public and International Affairs. While participating in a Young Leadership program at the federation in Baltimore, he decided to join the professional ranks of that organization. He also served at the Cleveland and Buffalo Federations (the latter, as executive director). He left Buffalo in 1999 to serve as Vice President of Israel and Overseas at JFNA, where he focused on overseas allocations, working closely with many communities. He has been with ORT since 2012.
Lawrence Ludwig - National Director, Information Technology
Lawrence R. Ludwig joined the ORT family fourteen years ago. Larry received his undergraduate degree in Computer Science at Queens College of the City University of New York in 1988. Since then, he has worked for over twenty years solely in the non-profit fundraising sector, including nearly ten years in the Development Office at the American Museum of Natural History. In his spare time, Larry enjoys traveling and spending time with his son Jason as well as doing anything relating to soccer.
Lily Joy Sembrano - Controller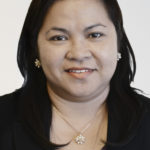 A CPA and a Certified Non-Profit Accounting Professional, Lily Joy comes to ORT with over 20 years of experience in the field of finance. Most recently, she served as controller for an international non-profit organization specializing in transitional justice, overseeing all financial aspects of the organization including grants management and donor reporting. In addition to handling the organization-wide annual audits, and all international country program and statutory audits, and operational reviews, she spearheaded the budget preparation process and coordinated with the banking institutions on cash and investments. As part of the oversight function, she visited country offices in different parts of the world to ensure adherence to fiscal policies and procedures, and developed systems to strengthen internal controls and safeguard the assets of the organization. Previously, Lily Joy was employed in public accounting and was a senior auditor of Ernst and Young Global where she had extensive training and exposure in the fields of accounting, finance and auditing. A native of the Philippines, Lily Joy earned her bachelor's degree in Accounting from the University of San Carlos, Philippines, and graduated Magna Cum Laude.
Roxana Markus - Director, Trades, Events & Next Generation
Roxana joined ORT in 2015 with business experience from posts in finance at Accenture and Oracle in Romania and the Czech Republic, and with knowledge and appreciation of Israel from post-graduate studies at the University of Haifa. Beginning as Fund Development and Campaign Associate, she then became Manager of the ORT Trade Divisions (Accountants, Attorneys and Financial Services, Engineering, Real Estate and Construction) and event planner. In 2018, she became Director of Trades, Events and Next Generation, responsible for working with lay leadership to engage and cultivate new donors. in 2019 Roxana started to manage the ORT chapters and membership services at a national level. Roxana obtained an MS degree in Marketing and Business Communication, an MA in Jewish Culture and History, and an MA in Diplomacy and International Relations from academic institutions in her native Romania. Fluent in six languages and an avid supporter of Jewish causes, Roxana volunteers for several non-profits, including American Jewish World Service and American Jewish Committee, is a member of the United Nations Association and Young Professionals in Foreign Policy, and enjoys international travel.