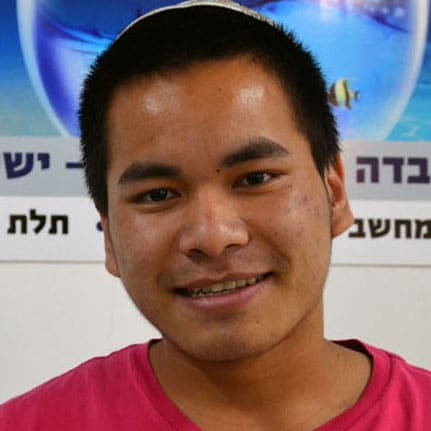 Three hundred disadvantaged male teens attend Yeshiva Abir Yaakov religious high school in Nahariya, part of the World ORT Kadima Mada (Science Journey) educational network. Many of the students are new immigrants, including Bnai Menashe – Jews from the far north of India who trace their roots to the Lost Tribes of Israel – and others from Ethiopia and Russia who come from families ranking low on the socio-economic scale. The yeshiva blends religious studies with a full secular STEM* curriculum to prepare graduates for careers leading to financial independence.
In June the yeshiva marked the end of its first industrial literacy course for eleventh graders, a joint venture of WOKM and Erez College. Geared to Bnei Menashe teens, the course stimulates curiosity about the industrial sector by introducing the product fabrication process through theoretical and practical instruction, and it helps new olim improve their Hebrew.  Instruction was held in a lab refurbished by WOKM, where students heard lectures, learned technical drawing and how to use computer-aided-design (CAD) software and a three-dimensional printer, and were exposed to entrepreneurial thinking and product development.  They visited factories, learned about different types of machinery and examined materials.
Implementing the industrial literacy course across the WOKM educational network is planned.  "The program was interesting, and working with computers, very helpful.  It also improved my Hebrew. I'll consider working in this field after my army service," shared Joseph, who made aliyah from India three years ago. His family settled in Ma'alot.  "I knew very little Hebrew before I came to Israel," Joseph admitted, adding, "I could read a bit, but it wasn't good enough for studying in Hebrew in Israel."
*Science, technology, engineering and math
An ORT Technology Seminar for Teachers Enhances Education in Russia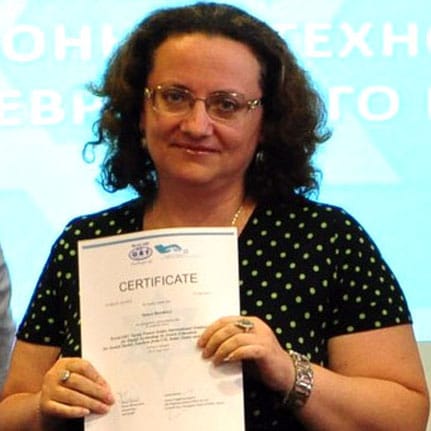 ORT operates training programs with in-depth explorations of various subjects, seminars, internet collaboration projects and digital distance classes for students and teachers throughout countries in the former Soviet Union.  Programs for teachers include the World ORT Educators' Forum, Hatter Technology Seminar and the Wingate Leadership Training Program, which cover education methodology, leadership training and technology guidance.
A teacher of Hebrew and Jewish traditions in the Kazan ORT Mischpachtenu School # 12 in Russia, Sonya Borodova attended the World ORT Naomi Prawer Kadar seminar on digital technology. "It was very useful for professional development and interesting for teachers who are beginning with information-communications technology, as well as for others more experienced," Sonya shared. Describing the benefits of the seminar, she said, "Participants gained skills, got new information and heard the direction other schools are taking in this area. We worked in a creative, informal atmosphere to learn technology."