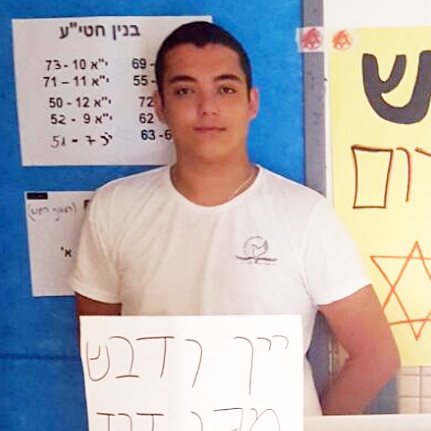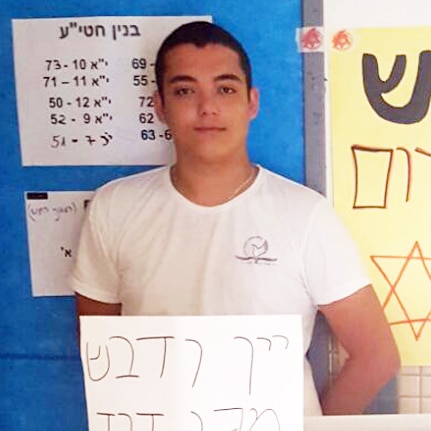 Sagiv Assapov, 17, is a twelfth grader at Rabin high school in Kiryat Yam, part of the World ORT Kadima Mada educational network.  For the school's volunteering segment established by the Israel Ministry of Education, Sagiv served as a paramedic for Magen David Adom, continuing to volunteer after he completed the requirement. "I'm not doing this only because of the school requirements, I'm doing this for myself," Sagiv explained.  Serving as a paramedic on ambulances, Sagiv took a course how to attend a multi-casualty incident, and he is now qualified in this specialty.
But inspired to do more, Sagiv organized a Rosh Hashanah food drive at his school to help poor families at the holiday. He is the first student to have organized such an ambitious volunteer project at his school, getting many students involved.  "It went off very well. We managed to expand the collecting points to other schools throughout the region, as my thought was that the youth around the area could help," Sagiv said. The ORT emphasis on partnership, teamwork, creative thinking and entrepreneurship figured prominently in his motivation.
Sagiv, enrolled in advanced courses, will serve in the Israel Defense Forces after graduating. "I hope to serve as a paramedic, then become a doctor someday," he shared.
Please help more ORT teens in Israel become inspired to give back.