Regional Directors
Rachel Miller - Director, Atlanta Region
Veronica Beskin - Assistant Director, Atlanta Region
An Atlanta native and Tulane University graduate, Veronica brings substantial Jewish community experience to her role at ORT. She served as the youth and family program coordinator at a synagogue in Florida, then as the Hillel Jewish student life coordinator at TexasA&M University, followed by her role as Hillel director of Georgia Institute of Technology and Georgia State University. A member of The Temple in Atlanta as she was growing up, Veronica is also a cantorial soloist, and she often leads services for Shabbat, High Holidays and life-cycle events at different locales and serves as a bar/bat mitzvah tutor. Her ORT portfolio includes developing Atlanta Next Gen, cultivating new donors and partnerships, and raising awareness of ORT global educational activities.
Yana Agranovsky Berger - Director, Bay Area
Yana joined ORT America in November 2015 but her journey with ORT started in the ORT high school she attended in Israel.
Yana has a strong passion for education and Jewish community. Prior to arriving at ORT America, she worked in a private school as both the head of the Judaic department and the Communications Director. Yana brought innovation while improving and creating new and successful fundraising programs. She planned and created the curriculums for the Judaic studies program and managed the staff.
Before moving to the United States, Yana worked in marketing for a high tech company and in the food and beverage industry in Israel.
Yana is an enthusiastic, creative, and dedicated person. In her free time, her passion is Yoga (in which she is a certified instructor), writing short stories and exploring new cuisines.
Yana is fluent in English, Hebrew and Russian. From 2007-2009 Yana served in the IDF Intelligence Unit. Yana holds a BA degree in Communications and Marketing.
Yana is happily married to Alex and they live in the city by the bay, San Francisco.
Pamela Klier-Weidner - Executive Director, Chicago Region
Pamela Klier-Weidner spent many years as a professional dancer, singer and actress and then transitioned to become an international speaker and trainer for numerous Fortune 500 corporations. Before finding her niche in the nonprofit sect more than a decade ago. Pam spent more than 25 years in corporate training, public speaking, voice over, production, and speech writing through More Moxie, Inc., a corporation she founded and led for more than 20 years. She attributes her lengthy success in the for profit sect to relationship building, listening to others, and making sure all people believe their opinions, feelings and voices matter.
Pam's natural evolution into the nonprofit sect led her to an immensely successful fundraising career. For eight years she was the director of development and organizational advancement at the Jewish Council on Urban Affairs. Simultaneously, Pam also served on the board of directors for Prevent Child Abuse America. More recently, Pam was the director of development and institutional advancement at The Family Institute at Northwestern University, and is currently on faculty at DePaul University Continuing and Professional Education where she developed fundraising curricula for individuals already in the development field. Pam also serves on board of directors for Serenity Academy. In her spare time, she creates workshops for the University of Chicago, District 65 and other organizations and institutions, in volunteer management, fundraising and team building.
Pam lives in the suburbs of Chicago with her two daughters and her beloved fur babies, Polly and Erin.
Robin Isaacson - Director, Florida Region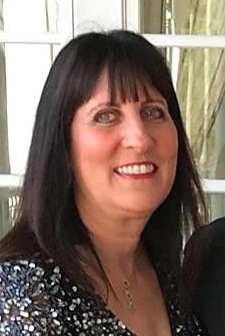 Robin joins ORT America with extensive development experience in the nonprofit world. For the past seven years, Robin served as National Director of Planned Giving and Regional Director for the Southeast Region at AMIT. Prior to joining AMIT, Robin held various positions at other prominent non-profits, including Director of Development for the JCC of the Greater Palm Beaches, Chief Development Officer for Hibiscus Children's Center, and National Grassroots Fundraising and Membership Specialist for Hadassah.
Robin was instrumental in the establishment of the SS St Louis Legacy Society Foundation, where she is currently a co-owner and senior board member.  In 2012, the foundation and survivors of the St Louis were invited to the U.S.Department of State for a formal ceremony with dignitaries and the entire diplomatic corps in order to receive regrets and apologies from the President for turning the St Louis away. The Foundation presented a copy of Resolution 111 passed by Congress and signed by the surviving passengers to the State Department, and it hangs there today.  The original resolution with signatures is housed in the U.S. archives vault next to George Washington's Inauguration speech and other National Treasures.
Robin also co-founded a youth sports league that now serves almost 600 children each season.  In 2009, Robin worked with then-Senator Ted Deutch to successfully change a Florida law to protect Florida's prepaid education policies, ensuring that funds remain intact to be used for the original intent of education for the children.
Robin attended Hunter College in New York and received her Bachelor's Degree in Social Psychology from Florida Atlantic University.  Robin resides in Boca Raton, Florida and has two children: Jonathan, who is married to Amy, and Jared, who is married to Kaitlyn.
Nicole Miller - Midwest Regional Director
Nicole Miller grew up in suburban Detroit, graduated from the University of Michigan in 1995 and earned a law degree from New York Law School in 1998. Before accepting a position with ORT, Nicole practiced law in New York City at the law firm LeBeouf, Greene & MacRae, and later with Michigan law firm, Michael Morse, P.C
While in Detroit, Nicole also planned and coordinated events for Star Trax Corporate Events, and served as a consultant for the Detroit chapter of Men's American ORT - by providing supervising (formerly) American ORT's annual Rub-a-Dub fundraiser from 2003-2005. In 2005, she served as the lead coordinator for the Rub-a-Dub event – the ORT America Michigan Region's largest annual fundraiser until November of 2009, when she came on as the Regional Director for ORT. Nicole is mother to Max and Bella."
Naomi Reinharz - National Director of Major Gifts, Northeast Region
Naomi has extensive experience as both a professional and lay leader at major Jewish organizations. She is passionate about providing opportunities for individuals and families to support important projects in Israel and throughout the global Jewish Diaspora.
Naomi joined ORT America in 2013 as National Director of Next Generation. She worked across the country to create strong hubs of young adult supporters, and steered the efforts of the National Next Gen Board and committees. In addition, she developed a mentorship program to connect successive generations of ORTists. In 2015, Naomi took on the position of Director of Major Gifts for the Northeast. In this role, she cultivated and solicited existing ORTists, and developed new supporters throughout the Northeast, enhancing ORT's presence in this crucial region. In 2018, she became the National Executive Director of Major Gifts. She is now responsible for working with our staff and lay leaders throughout the country to engage existing and new Major Donors to support ORT's incredible students.
An attorney, Naomi has practiced corporate litigation at Curtis, Mallet-Prevost, Colt & Mosle LLP. She has also held positions at The Jewish Agency for Israel International Development and the American Jewish Committee. Naomi holds a B.A. from Brown University; a J.D. from Georgetown University Law Center; and a Certificate in Jewish Philanthropy from Yeshiva University. She serves on the Board of Advancing Jewish Professionals of NYC. Naomi loves traveling the world, reading, spending time with family and friends, and staying active through yoga, biking, and dance. She is fluent in Hebrew and Spanish.
Ilana Kats - Assistant Director of Major Gifts, Northeast Region
Ilana Kats joined ORT America in July 2018 as Assistant Director of Major Gifts, Northeast Region.  A seasoned development professional, Ilana's career has spanned philanthropy, the arts, and cultural organizations.
Ilana's career highlights include:
Meeting Arthur Miller, Dame Judi Dench and Sir Tom Stoppard while enlisting investors and limited partners for commercial and non-profit theater productions.
Directing and producing major celebrity gala events, working with corporate sponsors and underwriters to help raise awareness and millions of dollars to rescue children affected by the ravages of radiation at Children of Chernobyl.
Realizing groundbreaking projects including the national "Twinning" of mosques and synagogues and the first international Delegation of Imams and Rabbis of North America. The latter garnered accolades in the press, as the group was welcomed at the 911 Memorial and Museum, Ellis Island, and Yankee Stadium, before traveling to Washington, DC and visiting the Holocaust Museum, Congress and the White House.
Honoring Joseph Romm for his tireless climate activism, and welcoming Pulitzer prize winning playwright Paula Vogel as featured speaker at the Workmen's Circle Life Member Appreciation event.
Organizing and running campaigns against anti-Semitism and Islamophobia and producing Martin Luther King, Jr. Day and Black History Month commemoration events.
A member of the National Academy of Television Arts & Sciences, the Vineyard Theatre's Premier Cru, and Toastmasters, Ilana spent a portion of her childhood in Israel before moving with her family to the United States. Educated at the University of Texas, New York City has become her home.
Char Rapoport Nance - Director, Ohio Region
Char Rapoport Nance, the Ohio region director, has diverse experience in many aspects of communications, including fundraising, public relations, survey research and career counseling. Char moved to Cleveland in 2002, and continued to manage her marketing and fundraising consultancy for several years before joining the staff of Jewish Federation of Cleveland as director of the community campaign. In 2009 she became the development director of Hillel at Kent State University, and in 2012 she began serving as the development officer for alumni and parent relations at the Cleveland Institute of Music.
A very involved volunteer for more than 25 years, Char has been active in both the Jewish and general communities.  She edited her synagogue's monthly newsletter and helped develop many synagogue social action programs. She served on the membership committee, women's Rosh Chodesh planning committee and board of trustees of Park Synagogue, and is a proud member of Tovim, a group dedicated to minyan attendance at Congregation B'nai Jeshurun. Char was the founding president of a support group for orchestras in the local schools, Friends of the Beachwood Orchestras; she was also coordinator of Senior Search at Beachwood High School, and served on the board of directors of Dobama Theatre.