Regional Directors
Mike Amerikaner - Director, Southern California Region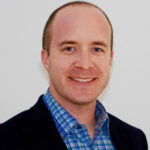 Originally from Los Angeles, Mike Amerikaner has been the Director of the Southern California Region since 2016. He is the grandson of a long time ORT member and is proud to carry on a tradition of helping provide education for communities around the world. He has extensive experience as a Jewish communal professional, stemming from his love of Judaism that was instilled in him by places like URJ Camp Swig/Newman and Hillel in college. Prior to ORT, Mike was an Assistant Director with Hillels at UCLA and Stanford, and a Program Director at the UC Davis Hillel. Mike also spent four years as the Young Adult Community Coordinator at Congregation Emanu-El in San Francisco.
Before he was a Jewish communal professional, Mike worked in professional sports doing marketing and merchandising for the San Francisco Giants (despite being a huge Dodgers fan). Mike also has experience in the medical industry as an Associate Sales Manager for McKesson Medical, a Fortune 10 company.
Mike has a Master's in Nonprofit Administration from University of San Francisco, and a BA in International Relations from UC Davis. He lives with his wife in Los Angeles and can be regularly spotted at the ice rink playing hockey.
Yana Agranovsky Berger - Director, Bay Area

Yana joined ORT America in November 2015 but her journey with ORT started in the ORT high school she attended in Israel.
Yana has a strong passion for education and Jewish community. Prior to arriving at ORT America, she worked in a private school as both the head of the Judaic department and the Communications Director. Yana brought innovation while improving and creating new and successful fundraising programs. She planned and created the curriculums for the Judaic studies program and managed the staff.
Before moving to the United States, Yana worked in marketing for a high tech company and in the food and beverage industry in Israel.
Yana is an enthusiastic, creative, and dedicated person. In her free time, her passion is Yoga (in which she is a certified instructor), writing short stories and exploring new cuisines.
Yana is fluent in English, Hebrew and Russian. From 2007-2009 Yana served in the IDF Intelligence Unit. Yana holds a BA degree in Communications and Marketing.
Yana is happily married to Alex and they live in the city by the bay, San Francisco.
Barbara Statland - Director, Metropolitan Chicago Region
After graduating from the University of Illinois-Chicago as a Theatre/English major and raising a family on the North Shore of Chicago, Barb began her career with a couple prominent North Shore non-profit institutions. Barb created the Birthday Party program while at the Winnetka Community House. This program allowed her to begin to nurture and develop relationships with many vendors in the party planning industry. From there came three years with the prestigious Chicago Botanic Garden as the Coordinator of Member Events working on programs and events for children, families and adults. This led to a promotion as the Manager of Events in their Public Programs department. Eight years ago, Barb began as the Associate Region Director for the Metropolitan Chicago Region of ORT America working on all of the local projects and events as well as the Region's calendar and newsletter. Barb's continued development and direction of the Region's Party Planning Showcase, PasspORT to Savings, their two Resale Shops, raising over $225,000 a year and many marketing and promotional events led to a promotion to the Director of Operations and Events. Currently, Barb is serving as the Director of the Metropolitan Chicago Region. She looks forward to working with an incredible board and volunteers to grow the region to the next level.
Pamela Klier-Weidner - Campaign Director, Metropolitan Chicago Region
Pamela Klier-Weidner spent many years as a professional dancer, singer and actress and then transitioned to become an international speaker and trainer for numerous Fortune 500 corporations. Before finding her niche in the nonprofit sect more than a decade ago. Pam spent more than 25 years in corporate training, public speaking, voice over, production, and speech writing through More Moxie, Inc., a corporation she founded and led for more than 20 years. She attributes her lengthy success in the for profit sect to relationship building, listening to others, and making sure all people believe their opinions, feelings and voices matter.
Pam's natural evolution into the nonprofit sect led her to an immensely successful fundraising career. For eight years she was the director of development and organizational advancement at the Jewish Council on Urban Affairs. Simultaneously, Pam also served on the board of directors for Prevent Child Abuse America. More recently, Pam was the director of development and institutional advancement at The Family Institute at Northwestern University, and is currently on faculty at DePaul University Continuing and Professional Education where she developed fundraising curricula for individuals already in the development field. Pam also serves on board of directors for Serenity Academy. In her spare time, she creates workshops for the University of Chicago, District 65 and other organizations and institutions, in volunteer management, fundraising and team building.
Pam lives in the suburbs of Chicago with her two daughters and her beloved fur babies, Polly and Erin.
Nicole Miller - Director, Michigan Region
Nicole Miller grew up in suburban Detroit, graduated from the University of Michigan in 1995 and earned a law degree from New York Law School in 1998. Before accepting a position with ORT, Nicole practiced law in New York City at the law firm LeBeouf, Greene & MacRae, and later with Michigan law firm, Michael Morse, P.C
While in Detroit, Nicole also planned and coordinated events for Star Trax Corporate Events, and served as a consultant for the Detroit chapter of Men's American ORT - by providing supervising (formerly) American ORT's annual Rub-a-Dub fundraiser from 2003-2005. In 2005, she served as the lead coordinator for the Rub-a-Dub event – the ORT America Michigan Region's largest annual fundraiser until November of 2009, when she came on as the Regional Director for ORT. Nicole is mother to Max and Bella."
Naomi Reinharz - Director, Major Gifts NE Region
Naomi has extensive experience as both a professional and lay leader at major Jewish organizations. She is passionate about providing opportunities for individuals and families to support important projects in Israel and throughout the global Jewish Diaspora.
In October 2013, Naomi joined ORT America as National Director of Next Generation. For two years, she worked with young adults across the country to create strong hubs of ORT Next Gen supporters, using her skills in recruitment, fundraising, programming, and marketing. Naomi also steered the National Next Gen Board and committees' efforts, including Next Gen's role with the Annual Meeting and Annual Mission. In addition, she developed a new mentorship program to connect generations of ORTists. In October 2015, Naomi assumed a new role at ORT America, as Director of Major Gifts for the Northeast. In this role, she is cultivating and soliciting existing ORT lay leaders and donors, as well as developing new supporters throughout the Northeast, with the goal of greatly enhancing ORT's presence in this crucial region.
Naomi has experience in both the private and public sectors. As an attorney, Naomi practiced corporate litigation at a New York-based international law firm. She also served as Senior Research and Program Associate for the American Jewish Committee's Latino and Latin American Institute as well as Chief of Staff of International Development at The Jewish Agency for Israel.
Naomi holds a B.A. from Brown University and a J.D. from Georgetown University Law Center, as well as a Certificate in Jewish Philanthropy at Yeshiva University. She serves on the Board of Advancing Jewish Professionals of NYC and is a member of the World Jewish Congress - Jewish Diplomatic Corps.
Char Rapoport Nance - Director, Ohio Region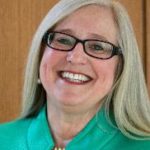 Char Rapoport Nance, the new Ohio region director, has diverse experience in many aspects of communications, including fundraising, public relations, survey research and career counseling. Char moved to Cleveland in 2002, and continued to manage her marketing and fundraising consultancy for several years before joining the staff of Jewish Federation of Federation as director of the community campaign. In 2009 she became the development director of Hillel at Kent State University, and in 2012 she began serving as the development officer alumni and parent relations at the Cleveland Institute of Music.
A very involved volunteer for more than 25 years, Char has been active in both the Jewish and general communities.  She edited her synagogue's monthly newsletter and helped develop many synagogue social action programs. She served on the membership committee, women's Rosh Chodesh planning committee and board of trustees of Park Synagogue, and is a proud member of Tovim, a group dedicated to minyan attendance at Congregation B'nai Jeshurun. Char was the founding president of a support group for orchestras in the local schools, Friends of the Beachwood Orchestras; she was also coordinator of Senior Search at Beachwood High School, and served on the board of directors of Dobama Theatre.
Alyson Lev - Director, State of Florida
Alyson most recently worked for the Anti-Defamation League as their Florida region interim Director of Development, and previously worked for the Jewish National Fund as their Senior Campaign Officer in the Florida region. She relocated to South Florida in 1990 to complete her education at Florida International University, and has since been involved in the Jewish communal field, as both professional and volunteer. Through her family's history of philanthropy, she comes from four generations of involvement with ORT: her great grandmother Tilly, grandmother Beatrice, and mother Ellen were all active ORT supporters, with her mother's first job at 18 as switchboard operator for ORT in New York City. Alyson lives in Coral Springs with her husband, daughter and two sons.
Veronica Beskin - Assistant Director, Atlanta Region
Rachel Miller - Director Atlanta Region