National Staff Bios
Barbara Birch - President and Chief Executive Officer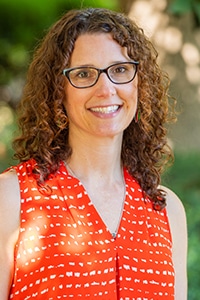 Barbara Birch comes to ORT America after serving in her role as Vice President of Development at the Shalom Hartman Institute of North America, where she managed strategic planning, fundraising and business development. Barbara's work for the Institute focused on managing relationships with lay leadership and connecting constituents to the organization's mission to create a culture of giving.
Barbara received her BA from Binghamton University where she was a member of Phi Beta Kappa, and an MBA from Hofstra University. Previously she held a number of leadership roles in development at Yeshiva University, including Assistant Vice President for Alumni Affairs and Annual Giving, and was the Director of Alumni Affairs at the Benjamin N. Cardozo School of Law. She was a featured panelist at the 2015 NYN Nonprofit Fundcon.
Jeffrey Cooper - Chief Financial Officer and Chief Operating Officer
A native of New Jersey, Jeff comes to ORT America from his most recent position as Controller-Racing, Vice President-Accounting for the New Jersey Sports and Exposition Authority. A CPA and graduate of the University of Albany in Accounting, he has had a long and rich career in Finance and Management. Among Jeff's core competencies are operations management, process system design, and budgeting.
Allison D. Halpern - Director of Operations
Allison comes to ORT America with a wealth of experience, most recently from the Federation for Jewish Philanthropy of Upper Fairfield County in Connecticut where she was the Vice President of Development. She holds a Masters in Not for Profit Management/Jewish Communal Service from Brandeis University, and in her long career in the Jewish not for profit world serving in she has worked in significant positions at the Jewish Federation of Greater Philadelphia, Young Judaea, Hadassah, Metro West NJ, UJA Federation of Northern Jersey, the JCC in Manhattan and at Albert Einstein Medical College.
Naomi Reinharz - National Director of Major Gifts
Naomi has extensive experience as both a professional and lay leader at major Jewish organizations. She is passionate about providing opportunities for individuals and families to support important projects in Israel and throughout the global Jewish Diaspora.
Naomi joined ORT America in 2013 as National Director of Next Generation. She worked across the country to create strong hubs of young adult supporters, and steered the efforts of the National Next Gen Board and committees. In addition, she developed a mentorship program to connect successive generations of ORTists. In 2015, Naomi took on the position of Director of Major Gifts for the Northeast. In this role, she cultivated and solicited existing ORTists, and developed new supporters throughout the Northeast, enhancing ORT's presence in this crucial region. In 2018, she became the National Executive Director of Major Gifts. She is now responsible for working with our staff and lay leaders throughout the country to engage existing and new Major Donors to support ORT's incredible students.
An attorney, Naomi has practiced corporate litigation at Curtis, Mallet-Prevost, Colt & Mosle LLP. She has also held positions at The Jewish Agency for Israel International Development and the American Jewish Committee. Naomi holds a B.A. from Brown University; a J.D. from Georgetown University Law Center; and a Certificate in Jewish Philanthropy from Yeshiva University. She serves on the Board of Advancing Jewish Professionals of NYC. Naomi loves traveling the world, reading, spending time with family and friends, and staying active through yoga, biking, and dance. She is fluent in Hebrew and Spanish.
Harry Nadler - Senior Development Officer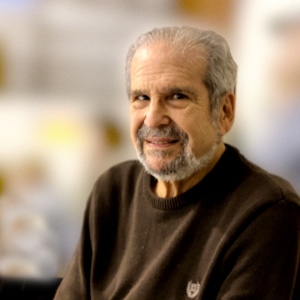 Harry Nadler has been involved in the organized Jewish community for over five decades. During his distinguished career, he has served as the Executive Vice President of the Indianapolis Jewish Federation and the Jewish Federation of South Palm Beach County.
Harry has been working to support ORT since 2002 securing funding from Jewish Federations, foundations, and donors. In 2019, he joined the ORT America team.
Harry received his undergraduate degree in psychology and sociology, as well as his Master's degree in Social Work from Washington University in St. Louis.
Steven Drysdale - Senior Development Officer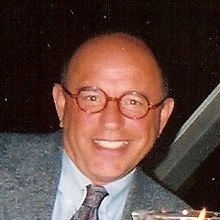 Steven Drysdale has served as CEO for Jewish organizations both domestic and international. Before coming to ORT, Steve headed the Jewish Federations in Chattanooga and Akron, and served as the Director of the American Jewish Joint Distribution Committee (JDC) in Western Europe. In 1986 he became the first CEO of the Jewish Federation of Greater Vancouver. In 1992 he took on a similar role in Montreal. Prior to joining ORT, he operated his own consulting practice working with Jewish organizations in fundraising and organizational development. At ORT, Steve handles a portfolio of Jewsish Federations and foundations. He holds a B.A. in International Service, an M.Ed. in Educational Administration and a Diploma in French Studies from the Université de Grenoble, France. He and his wife Cynthia live in Hillsborough, North Carolina.
Jim Lodge - Senior Development Officer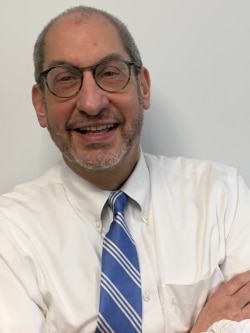 Jim Lodge is Senior Development Officer at ORT. He comes to this role having spent a career in the Federation Movement. Jim is a lawyer by background, having graduated from Haverford College, Harvard Law School and the Woodrow Wilson School of Public and International Affairs. While participating in a Young Leadership program at the federation in Baltimore, he decided to join the professional ranks of that organization. He also served at the Cleveland and Buffalo Federations (the latter, as executive director). He left Buffalo in 1999 to serve as Vice President of Israel and Overseas at JFNA, where he focused on overseas allocations, working closely with many communities. He has been with ORT since 2012.
Sari Berkovich - Director, Marketing and Communications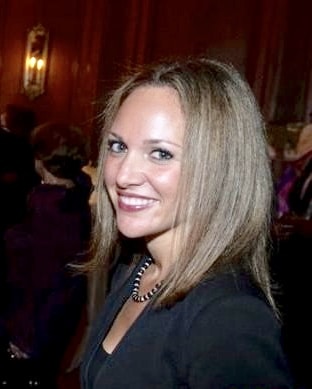 Sari Berkovich comes to ORT America with extensive communications, marketing, and foreign policy experience. Her past work includes senior communications roles at an international NGO dedicated to advancing global reproductive health and rights for women and girls in sub-Saharan Africa and Asia. While there, Sari led a seven-time award winning digital marketing campaign designed to educate and mobilize support among women in the U.S. to expand access to global health information and services. Sari has also led global advocacy efforts focused on reproductive health for an international committee for the United Nations Population Fund (UNFPA). As Senior Legislative Counsel to a Member of the U.S. House of Representatives, Sari was responsible for a foreign affairs portfolio which included work for the Subcommittees on the Middle East and North Africa as well as Africa and Global Health. A longtime advocate for expanding access to education, Sari wrote an amendment that led to the passage of increased U.S. funding for the education of girls in Afghanistan. Sari is an attorney and a member of the New York State Bar. She received her BA from Brandeis University, and her JD from the Benjamin N. Cardozo School of Law.
Lawrence Ludwig - National Director, Information Technology
Lawrence R. Ludwig joined the ORT family fourteen years ago. Larry received his undergraduate degree in Computer Science at Queens College of the City University of New York in 1988. Since then, he has worked for over twenty years solely in the non-profit fundraising sector, including nearly ten years in the Development Office at the American Museum of Natural History. In his spare time, Larry enjoys traveling and spending time with his son Jason as well as doing anything relating to soccer.
Lily Joy Sembrano - Controller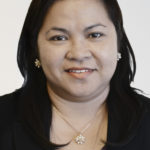 A CPA and a Certified Non-Profit Accounting Professional, Lily Joy comes to ORT with over 20 years of experience in the field of finance.
Most recently, she served as controller for an international non-profit organization specializing in transitional justice, overseeing all financial aspects of the organization including grants management and donor reporting. In addition to handling the organization-wide annual audits, and all international country program and statutory audits, and operational reviews, she spearheaded the budget preparation process and coordinated with the banking institutions on cash and investments. As part of the oversight function, she visited country offices in different parts of the world to ensure adherence to fiscal policies and procedures, and developed systems to strengthen internal controls and safeguard the assets of the organization.
Previously, Lily Joy was employed in public accounting and was a senior auditor of Ernst and Young Global where she had extensive training and exposure in the fields of accounting, finance and auditing.
A native of the Philippines, Lily Joy earned her bachelor's degree in Accounting from the University of San Carlos, Philippines, and graduated Magna Cum Laude.
Roxana Markus - Director, Trades, Events & Next Generation
Roxana joined ORT in 2015 with business experience from posts in finance at Accenture and Oracle in Romania and the Czech Republic, and with knowledge and appreciation of Israel from post-graduate studies at the University of Haifa. Beginning as Fund Development and Campaign Associate, she then became Manager of the ORT Trade Divisions (Accountants, Attorneys and Financial Services, Engineering, Real Estate and Construction) and event planner. In 2018, she became Director of Trades, Events and Next Generation, responsible for working with lay leadership to engage and cultivate new donors. in 2019 Roxana started to manage the ORT chapters and membership services at a national level. Roxana obtained an MS degree in Marketing and Business Communication, an MA in Jewish Culture and History, and an MA in Diplomacy and International Relations from academic institutions in her native Romania. Fluent in six languages and an avid supporter of Jewish causes, Roxana volunteers for several non-profits, including American Jewish World Service and American Jewish Committee, is a member of the United Nations Association and Young Professionals in Foreign Policy, and enjoys international travel.
Danielle Kline - Director of Foundation Relations
Danielle Kline is an experienced fundraiser for NGOs. She began her career working for Senator Hillary Rodham Clinton in Washington, DC where she created successful arts and economic development partnerships. In the United States, she has worked at the American Repertory Theater (Cambridge), at Long Wharf Theatre (New Haven), at the Institute of Contemporary Art Theater (Boston), and at the Big Apple Circus (NYC). Danielle has led environmental and education projects in Afghanistan and Liberia, respectively. She is a proud Returned Peace Corps Volunteer and while serving in that capacity, she provided fundraising, strategic planning, and communications expertise to woman-owned businesses in Kyrgyzstan. Danielle received her B.A. from Northeastern University and her M.A. from New York University.
Tanea Hammond - Director, Development & Outreach