Executive Committee
Larry Kadis - National President
An active member of ORT for over 32 years, Larry Kadis continues his service as National President of ORT America and as a member of the World ORT Board of Trustees. Previously he served as Chair of the ORT America Executive Committee and on the National Board of Directors (2010-2016), and was co-chair of ORT America's Strategic Planning Committee. In 2007, with the merger of American ORT and Women's American ORT into ORT America, he was elected the first President of the ORT America Cleveland Region.
Mr. Kadis was President of the Cleveland Chapter of American ORT from 1994 to 1995 and in 1992 he was the first recipient of the Cleveland Chapter's Sadie and Maurice Friedman New Leadership Award. In 1995 he was a co-recipient of American ORT's first presentation of the Paul Bernick National New Leadership Award. In 2005, Mr. Kadis was recognized as Cleveland's Man of the Year at the annual Cleveland ORT Brunch.
Mr. Kadis is President, CEO and co-owner of Federal Equipment Company. Along with his cousin, Michael Kadis, they have built their family business into a global leader in the process equipment industry.
A former member of the Board of Trustees of the Jewish Community Federation of Cleveland, he is a former chairman of the Federation's Cleveland/St. Petersburg Partnership and the New American Leadership Training Committee, and is immediate Past Chair of the Federation's Overseas Connections Committee, supporting programs and activities that create "living" bridges between Jews in Cleveland and Jews around the world.
In addition to ORT, Mr. Kadis is Immediate Past Chair of the AIPAC Cleveland Council. An alumnus of the Wexner Heritage Foundation Leadership Program, he served as the chair of the Montefiore Foundation, was former President of the Cleveland Chapter of American Friends of The Hebrew University, former General Chairman of Greater Cleveland State of Israel Bonds, and currently serves on the board of Friends of JCC Krakow.
Howard Lanznar - Executive Committee Chair
Howard Lanznar is a seasoned business executive and legal advisor. He is a Founder and Senior Managing Director of Xyresic Capital, LLC, a recently-formed private equity firm focused on lower middle-market buyout transactions. He is also Senior Advisor with Mackinac Partners, a nationally-recognized turnaround, restructuring and advisory firm. Howard previously served as is the Executive Vice President and Chief Administrative Officer of Diamond Resorts International, Inc., a global leader in the hospitality and vacation ownership industry, with a worldwide network of over 400 vacation destinations in 35 countries throughout the continental U.S., Hawaii, Canada, Mexico, the Caribbean, Central America, South America, Europe, Asia, Australia, New Zealand and Africa.
Howard also has over 35 years of experience as a legal counselor and business advisor, principally as Senior Partner and Chair of the national corporate practice of Katten Muchin Rosenman LLP, a major U.S. law firm. In his law practice, he has focused on all aspects of public and private mergers, acquisitions and joint ventures, as well as securities offerings and the counseling of corporations, their boards of directors and senior executives.
Howard graduated magna cum laude in 1977 from Amherst College, where he was elected to Phi Beta Kappa. He received his law degree in 1983 from the University of Chicago Law School, where he was a member of The University of Chicago Law Review and was elected to the Order of the Coif. Mr. Lanznar is listed in Chambers USA: America's Leading Lawyers for Business (2009–2014), The Best Lawyers in America (2010–2015) and Illinois Super Lawyers (2012–2015).
A long-time supporter of ORT's education mission, Howard currently serves ORT America's national leadership as Chair of the Executive Committee and a member of the Board of Directors. Supporting ORT is a "family affair" for the Lanznars: Howard's wife Gail and son Jonathan both also serve on the ORT America Board. Howard and Gail have traveled extensively with ORT on missions to Israel, the former Soviet Union and Latin America.
Linda Kirschbaum - Immediate Past President
Linda Kirschbaum of Highland Park, IL, has been an active member of ORT for over 30 years. As immediate past president of ORT America, Linda brings a wide range of ORT local, national and international leadership experience to the Board of Directors.  She has traveled extensively on ORT missions and to World ORT conferences, visiting ORT schools and programs in Argentina, Cuba, Israel, Mexico and the U.S. Past chair of the Zarem/Golde ORT Technical Institute (which became the Chicago ORT Technical Institute in Skokie, IL), Linda brings a unique perspective to the challenges faced by ORT operational programs in providing cutting-edge education to students, and she is a strong advocate for the ORT Next Generation program.
With a BA in Economics from Northwestern University and an MBA in marketing from the University of Michigan, Mrs. Kirschbaum obtained ten years of experience as a marketing and strategic planning consultant to Fortune 500 companies in the food industry, before deciding to stayhome to raise a family.
Shelly Dreifuss - Vice President
Shelly Dreifuss of Highland Park, IL, has been supporting ORT since 1982. She was the Chair of the Board of Trustees of Chicago ORT Technical Institute in Skokie IL and serves as a member of U.S. ORT Operations. A Chicago native, Ms. Dreifuss has served on the Chicago Region Board for the past thirteen years. She is a Past President of the Metropolitan Chicago Region, where she served as Executive Vice President, Young Leadership Coordinator, and Co-Chair of Lunch with A View. She participated on three ORT missions:  The 2006 mission to Israel, the 2008 mission to Cuba to see the ORT program, and the 2014 Mission to Israel and Bulgaria, which she led.
Ms. Dreifuss enjoys working out, reading, social networking, playing canasta, and walking her dog. She and her husband spend their winters in south Florida. They have three adult children.
Morris Gocial - Vice President
Morris Gocial is the founding member of MDG, LLC, Certified Public Accountants and Consultants. After graduating from Temple University in 1969, he began his professional career at Price Waterhouse and started his own firm in 1976.  He is a Certified Public Accountant, Certified Forensic Accountant, and a Certified Valuation Analyst.
He has been involved with ORT for over 40 years, serving on the board of American ORT, assisting in the merger of American ORT with Women's American ORT, and serving on the combined board for many years. He is serves on the Executive Committee in the capacity of Vice President and Chair of the Audit Committee.  He also serves on the boards of the Abramson Center for Jewish Life, American Jewish Committee, Philadelphia Israel Chamber of Commerce, and the Jefferson University Kimmel Cancer Center. He and his wife Sarita reside in Philadelphia and have two children and three grandchildren.
Lew Zipkin - Vice President
Lewis Zipkin of Cleveland, OH is a second-generation ORT member and donor; his parents were members of American ORT (WAO) long before the two organizations merged into ORT America in 2007.
Active at the local and national levels of the organization, Mr. Zipkin has served in various capacities. He was vice president of AO's Cleveland Chapter, as well as vice-president and member of the national board. He was also chair of the Finance, Budget and Investment, Planned Giving and Real Estate Committees. Presently he serves as a member of the Advisory Committee for the Cleveland Region, assists ORT America with its real estate holdings, and is co-chair of the Nominating Committee.
He is the founder and principal of the law firm Zipkin Whiting,which focuses on employment discrimination and class action litigation. He has received awards as an extensive real-estate owner in the Cleveland area and holds real estate in other states.
Mr. Zipkin and his partner Dawn split their time between Cleveland and a home in Siesta Key, Florida. In Cleveland he has been involved in United Way, the Cleveland Clinic Cancer Care Association and the City Club of Cleveland. He was an initial trustee of Ohio's Second Special Improvement District, where he served as president and a member of the board, and he currently serves as the District's vice president.
Mr. Zipkin' s daughter is a professor at North East Ohio Med School and his son-in-law is a physician in private practice. He has four grandchildren.
Bart Bookatz - Secretary/Associate Treasurer
Bart Bookatz of Beachwood, OH, has been a member and leader of ORT for over 30 years. He was elected President of the Cleveland Chapter of American ORT in 1989, and served a three-year term, during which he supported the growth of the local chapter through leadership development initiatives. He was elected President of the Cleveland Region of ORT America in 2009, and serves as President of Berkowitz-Kumin-Bookatz Memorial Chapel, Cleveland's largest and oldest Jewish funeral home.
Mr. Bookatz is Vice President of the Cleveland American Jewish Committee and serves on the boards of The Jewish Community Federation of Cleveland, Suburban Temple and Israel Bonds. He is a member of the Advisory Board of The Hospice of Western Reserve, serves on the Advisory Council of the Ahuja Medical Center, and is an Auxiliary Chaplain of the Federation. In addition, he is a life trustee and former president of the Hebrew Free Loan Society, past chairperson of the State of Israel Bonds of Cleveland, past president of Temple Tifereth Israel, past president of The Oakwood Club and past president of the Northeast Ohio Region of Jewish National Fund. He is the Chair of the Cleveland Security Committee of the Jewish Community Federation.  Mr. Bookatz has traveled with ORT on several occasions, participating in missions to Israel and Cuba.
Suellen Kadis - Member at Large
Suellen Kadis has been involved in ORT for nearly 30 years. She is past President of the Cleveland Region of Women's American ORT, served on the U.S. Operations Committee, co-chaired the ORT America mission to South America, and serves as Vice President of the Northeast Ohio Chapter. At the 41st Annual ORT Brunch in Cleveland, Ms. Kadis was the first individual female honoree. She is an active leader with the Jewish Federation in Cleveland, serving on the Executive Committee, Overseas Committee and Community Relations Committee. She served as Vice Chair of four Campaigns, and as Women's Campaign Chair and Women's Philanthropy Chair.  In Cleveland she is on the Executive Committee of JFSA, and serves as a board member of Gross Schechter Day School and Women's Division of Israel Bonds. Nationally she serves on the National Women's Philanthropy Board and on the Israel & Overseas Council of JFNA. She is Secretary of Friends of JCC Krakow, and serves on the board of 70 Faces Media (formerly JTA).
Ms. Kadis is a graduate of Syracuse University with a degree in international relations & photo-journalism, and of CWRU School of Law. She is the proud mom of Justin, Alex and Samantha.
Gail Lanznar - Member at Large
Gail Lanznar has been active in ORT since 1994.  She served as President of Highcrest Chapter from 1995 to 1997, then moved on to the Region Board serving as Donor Chair, Annual Campaign Chair, Executive VP and as President of Suburban Chicago Region in 2003-05.  A graduate of the President's Young Leadership Council of Women's American ORT, Ms. Lanznar has served on the National Board of Directors of ORT America since 2007, and she also serves on the Chicago Region Campaign Cabinet.  Ms. Lanznar has also been very involved as Sisterhood President and on the Board of Directors of her temple.
Before retiring to raise her children, Ms. Lanznar pursued a career for many years in marketing research and information management in the packaged goods industry. She has two sons, Marcus and Jonathan, and two daughters-in-law, Erica and Emily.  Her favorite activity is traveling with ORT, and she has been to ORT schools in Mexico, Argentina, Uruguay, Russia, Israel and the U.S. "I love meeting our students, administrators and extended ORT family all over the world," she says.
Neil Model - Member at Large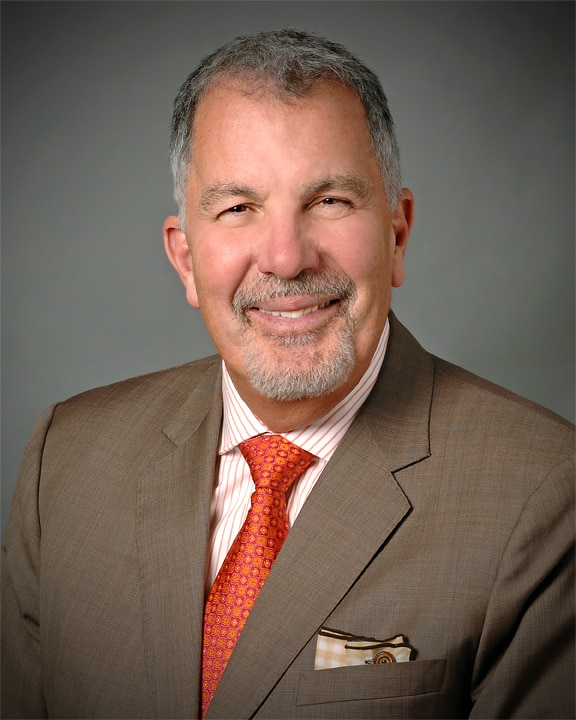 Neil founded Model Consulting, Inc. in 1990 after serving nearly 15 years as vice president and a shareholder for the MidAmerica Group of Pennsylvania and the Bear Stearns Benefit Planning Group. In early 2015, Model Consulting, Inc. was acquired by CBIZ, a national accounting and benefit organization, where he now serves as President of CBIZ Model Consulting.
Neil makes charity work a priority serving on several not-for-profit Boards. As the former chairman of the Lower Bucks County Chapter of the American Red Cross, Neil received its highest volunteer award for his unwavering
commitment to volunteerism and compassion for the delivery of critical human services. He was honored with the Philadelphia Chapter Supporter of the Year Award in recognition of his strong local efforts with ORT America.
Neil was recently elected as Chairman of the Board's Executive Committee of ORT America. He is a long-time supporter and member of the Board of Trustees of the Jewish Federation of Greater Philadelphia. He serves as Vice Chair of the Board of The Abramson Center for Jewish Life. Neil and his wife Karen were honored by The Abramson Center for Jewish Life with the Family Award, the Center's highest honor, at their 2012 annual Rainbow Ball.
Neil and his wife of 44 years reside in Philadelphia and enjoy the company of their two daughters, sons-in-law, and four grandchildren.
Andi Wolfe - Member at Large
Andrea (Andi) Wolfe has been involved with ORT since 1973. In the early days she did anything she could to help the schools; eventually she became Michigan Region Financial Secretary, and a few years later she became Co-President of the Michigan Region.
Ms. Wolfe's passion for education and tikkun olam has driven her to become involved in many philanthropic activities. She serves on the board of Hebrew Free Loan, is a transgenerational member of the Jewish Women's Foundation, and is a life member of Hadassah, National Council of Jewish Women, and Adat Shalom Sisterhood. She has been involved in Israel Bonds for over 35 years; she founded a women's group for the Jewish Hospice & Chaplaincy Network in Michigan; and she is a national board member of American Technion Society.
Ms. Wolfe lives in Bloomfield Hills (MI) with her husband Lawrence (Larry). They have two children, Jeremy and Ericka (Mathew Thacker), and five grandchildren.
Board of Directors
A resident of Florham Park, NJ, Saul Berkowitz joined the National Board of Directors of ORT America in 2016. He is a certified public accountant and recently retired as a partner at a national CPA firm where he practiced for over 40 years.   A graduate of Syracuse University, he and his wife Suzanne have two children (and one grandchild), both of whom work for non-profit organizations.
For over 20 years Saul has been a member of the Accountants, Attorneys and Financial Services chapter of ORT in New York City, and has been the chapter leader for the past seven years. He is an active member of the New Jersey Society of CPAs, and has been recognized by several charities for his active participation.  He is also a vice president of Temple B'nai Abraham in Livingston, NJ, where he has been a board member and officer for more than 20 years. In addition, he serves as a board member of the Jewish Community Housing Corporation of Metropolitan NJ.
Lois Dermer, a New York native, is a Florida resident.  Having earned a bachelor's degree from Brooklyn College and master's degrees from Hofstra University and New York University, she was a foreign language teacher for 25 years.  Lois has been devoted to ORT ever since 1970, when she became president of the Sayville, Long Island Chapter and began serving on the South Shore ORT Region board. After she and her husband Arthur moved to Florida, she became president of the Pointes of Boca ORT Chapter for three years; she then served as co-president of the South Palm Beach County Region and Region A.D.C.  She serves as the chair of Special Events, and is a member of the Florida Leadership Campaign Cabinet and the de Gunzburg Society.  She is also active in JAFCO and Boca Pointe Cancer Research, and is a volunteer at Boca Raton Community Hospital.
Committed to ORT, Lois and Arthur have visited ORT schools in Cape Town, Buenos Aires and Moscow.  Lois is delighted to serve on the national board of directors of ORT America for 2016-2019.
Toby Feuer joined the Flatbush Chapter of ORT (WAO) in 1972, became Chapter president in 1977, became president of the Brooklyn region in 1982, and continued to hold many positions on various ORT committees.  In 1998 Toby moved to Florida and became active in her local ORT chapter, a member of the East Coast Florida Planned Giving Committee and eventually chair of the committee 2001-2004. Toby served in different positions over the years, becoming chair of the ORT America Annual Meeting in 2012 and Shabbat dinner chair of the 2016 Annual Meeting, and she is a member of the de Gunzburg Society.  Toby was elected City of Weston Commissioner in 2010 and re-elected to that office in 2014, representing the city on various Broward County committees. Her son and daughter also reside in Weston.
Karen Fine of Northbrook, IL has been actively involved with ORT since 2005, serving on the ORT Chicago executive board in various capacities, including executive vice president 2009-2011 and president (2011-2013). She enjoys volunteering for ORT because "I truly feel that education is a key component in the success of every person's life."  Karen and her husband Neil participated on the ORT mission to Argentina and Uruguay in 2009 and on the Chicago Region mission to Israel in 2012. She has served on the Jewish United Fund Young Women's Board of Metropolitan Chicago, the board of the sisterhood of Congregation Beth Shalom, and on the board of trustees of the Hebrew school in Northbrook.
From a very young age, Debbie Kanter was aware of her family's commitment to ORT.  With a B.S. in speech from Northwestern University and a M.Ed. in special education supervision from Kent State University, she taught, supervised, and negotiated teacher contracts in suburban Chicago.
Debbie has a long history with ORT, serving as chapter-at-large president of ORT in Des Moines, and as chairperson for the Midwest District of Women's American ORT.  She has been active in the cabinet of the Jewish Federation Women's Division, on the Jewish Community Relations Council, and as program chair for the Anne Frank in the World exhibit through the Anne Frank House in Amsterdam.  A prolific writer, Debbie penned articles for local publications and op-eds in the Des Moines Register, and she served as a Democratic precinct captain for the Iowa Caucuses, as well as president of the board of a Solomon Schechter Day School, and president of her congregation.
Involved in the Palm Beach County Democratic Party, Debbie writes for the legislative committee, co-leads a zone of 39 precinct leaders, and is a member of the Palm Beach County Democratic executive committee.  Larry continues to be the love of her life; their two children are each married and live in Washington, DC, and the Kanters have a grandson.
From a young age, Jon has been exposed to ORT work through his dedicated parents.  In 2008, he began volunteering for ORT, serving on the national marketing committee; currently Jon serves on the board of both New York City Next Gen and national Next Gen.  The Senior Manager of Life Sciences at Truveris, a healthcare technology firm based in New York City, Jon focuses on building transparency throughout the prescription drug industry.  He manages Truveris relationships with pharmaceutical and biotechnology companies and develops new products to fit the needs of their ever-changing market.  Earlier, as a consultant at Interbrand, an Omnicom Company, Jon helped shape the vision and strategy for Fortune 500 companies and their flagship brands. He holds a BA from Emory University and an MBA in healthcare and entrepreneurial management from The Wharton School at the University of Pennsylvania.
Leandro Margulis is the VP & GM of Developer Relations at TomTom, the leading independent location technology specialist, shaping mobility with highly accurate maps, navigation software, real-time traffic information and services. In this role, Leandro sits at the intersection of product and business, leading TomTom's Developer Relations organization: a global, multidisciplinary 25-person team including sales, marketing, product marketing and developer relations, with team members in the U.S., Poland and the Netherlands.
Prior to joining TomTom, Leandro served as the VP of Strategic Partnerships & Alliances at Cint, where he was responsible for developing a new business unit around data collaboration and supply with "non-traditional" partners such as publishers, app developers and Data Management Platforms (DMPs) for data distribution of self-declared, deterministic, first party data. Leandro also founded Searchnwork, a recruiting and confidential job search platform, as well as TrazeTag, inventing a visual durable radio-frequency identification (RFID) tag for tracking high value assets outdoors in harsh environments.
Additional leadership roles Leandro has previously held include Senior Consultant at Deloitte, Managing Director at Impulsa Business Accelerator, Director of Global Strategic Partnerships at Quixey, and Senior Director of Product Management and Business Strategy at a stealth travel and leisure startup.
Leandro holds an MBA from the Yale School of Management and an Industrial and Systems Engineering degree from Florida International University (FIU), where he graduated Summa Cum Laude. He is an ORT Argentina Alum and has been involved with ORT America for over 20 years.
Hilly Panovka of Atlanta, GA continues her service on ORT America's second National Board of Directors as a member of the Executive Committee and as chair the Diamond Ladder Society. In 2007, when American ORT and Women's American ORT merged into ORT America, she was elected to the inaugural board.
Mrs. Panovka has been an active volunteer in every community in which she has lived. A native of South Africa, she moved to Israel in 1964, where she was an active volunteer for the Women's International Zionist Organization, ORT and other local civic organizations. Since her arrival in Atlanta in 1979, Mrs. Panovka has been involved in ORT. She served as Chapter President and President of the Atlanta Region of Women's American ORT (WAO). She started Oasis (ORT Atlanta School for Immigrant Studies) and was the liaison officer between WAO and American ORT. She has been very active in the Atlanta's ORT Lipson International Studies Exchange Program and has chaired many successful WAO fundraising campaigns, holding every leadership title in the organization. Mrs. Panovka has been a member of the Board of the Jewish Federation of Greater Atlanta for many years. As Vice President of the Board
of Jewish Family & Career Services, as well as a member of its Executive Committee, she worked on and chaired many of its committees. Mrs. Panovka was the founding president of WIZO in Atlanta in 1991. Her tireless fundraising and advocacy have raised unprecedented support for a myriad of organizations in Atlanta. The recipient of numerous honors, she was a five-time recipient of the Federation's Woman of Achievement Award; the first recipient of the Bea Camhi Award for Excellence from Women's American ORT and the Vital Service Award for Disabilities from the Atlanta Alliance. She is very active at her grandchildren's schools, is Grandparent Chair at the Epstein School, and serves on many committees at the Davis Academy in Atlanta.
Mrs. Panovka and her husband, Gerry, are very proud of and enjoy their children: Alon and Sheri; Robin and Alexandra; Tamar and Mark; and their grandchildren: Rebecca, Sarah, Ariel, Julia, Daniel, Alexander & Oren.
Arthur Rottenstein of Boca Raton, FL, is serving his first term on the National Board of Directors. He has been an active supporter of ORT for the past 5 years. His mother was an active supporter of ORT for 50 years.
He lived in Israel from 1971 to 1972, attending Tel-Aviv University during his stay there.
Mr. Rottenstein has been in the financial services industry for the past 34 years. His areas of expertise are estate planning and portfolio management. He is currently branch manager of a team of Financial Advisors with Raymond James, Financial Services, Inc., Member FINRA/SIPC.
Arthur has lived in the South Florida area since 1991 and has 2 adult children, Adena, age 34, and Adam, age 30.
Eric Rubin of Beachwood, Ohio is past president of ORT America Northeast Ohio Region. He is a second generation ORT member as his mother was involved with Women's American ORT.
Mr. Rubin holds a Bachelor of Science in Business Administration from Miami University. He is currently a Registered Representative with The Cedar Brook Group, a comprehensive financial planning firm. Prior to this, he was Owner and COO of Modern International Graphics, one of the largest commercial printing companies in Ohio.
Mr. Rubin has been active in the Cleveland Jewish community for many years. In addition to his work with ORT, he also serves as a Vice President of The Cleveland Jewish News Foundation. Mr. Rubin is a former board member of The Park Synagogue and for many years was a Jewish Big Brother. He enjoys golf (most of the time) and is the father of two grown children.
Mitchell Schneider was elected to the Board of Directors of ORT America in 2016 and has served in a variety of roles in ORT for more than 30 years. He served as the President of Cleveland Men's ORT in 1992 – 1993 and was honored as its Man of the Year in 2004.
Mitchell is the President of First Interstate Properties, Ltd., a Lyndhurst, Ohio based real estate development and management company. Mitchell Schneider is also the Co-Founder and Chairman of Legacy Capital Partners, a company that is focused on the investment community with opportunities to invest in real estate assets around the United States.
Mitchell is involved in a variety of local and national community organizations. He has been a member of the International Council of Shopping Centers (ICSC) since 1988 and has served in its Government Affairs Committee. He currently serves as a member of the Executive Committee of the Board of Trustees of the Jewish Federation of Cleveland and is the immediate past chair of its Allocations Committee. Mitchell recently served a four year term as the Chairman of the Board of Governors of Siegal College in Cleveland, Ohio.
Additionally, Mitchell is a Trustee and Vice Chair of the Western Reserve Land Conservancy, one of the premiere land conservation organizations in the country, where he also serves as the Chairman of its Transaction Review Committee. Mitchell also serves as a member of the Board of Trustees of The MetroHealth System, a county health care system in Northeast Ohio.
Mitchell has four children and lives in Solon with his wife, Kyla.
Barbara Siegel joined ORT in 1972. She served in several capacities until she became president of the North Woodmere-Hewlett chapter of the South Nassau Long Island Region. She has served as Vice President of the newly formed chapter of Nassau Singles ORT.
Barbara was a teacher for 34 years in the New York City School System and ran her own Defensive Driving business. Barbara is a graduate of Long Island University and has accumulated additional courses in Human Resources towards a Master's Degree.
When she and her husband Jerry moved to Cascades in Boynton Beach, it was another perfect fit. She quickly joined and served as its first Membership Chair and in that capacity Cascades had phenomenal growth and is still growing strong. She then became president of Cascades for two very successful years.
Barbara went on to become Executive Vice President of the North Palm Beach County Region and in 2005 through 2007 she served as President of the Region. Currently she is on the Leadership Cabinet and serves as Annual Campaign Co-Chair and Major Gifts Co-Chair, Area Development Advisor, as well as serving as president of the Cascades chapter and was the Florida Region Chair for the 2011 Mission to Israel.
Barbara is a mother of three, as well as a stepmother of three more, as well as ten lovely grandchildren to enjoy. Her love of fundraising and her unique ideas are well known. Her high level of energy enables her to enjoy Jewish studies, literature, the theater, mahjong and golf.
Barbara lives her favorite quote, which is: "Life is not a dress rehearsal!"
Jose Pepe Sigal was born in 1950 in Mexico City. He moved to Dallas (TX) in 1983 and then moved on to Los Angeles (CA) in 1989. He is married to Rita Sigal and has two children and three grandchildren. In Mexico he had various occupations in banking, textiles, and insurance, and in the United States he ran a family-owned real estate company with an emphasis on commercial properties. He has been on the board of directors of Atlantida Insurance Company, Grand Bank, Multibanco Mercantil de Mexico, Founders National Bank, ORT-Los Angeles, Columbian Country Club, Club deGolf Bellavista,and Brentwood Country Club. He has also been on the board of governors for Cedar Sinai.
Eileen Sirkin has been an active ORT member since 1987. Eileen held many positions in Harmony Way ORT chapter, including President, and also on the Board of the Metropolitan Chicago Region of ORT.
In addition to ORT, Eileen volunteers and serves on the boards of other nonprofit community organizations in the areas that correspond with her passions—the Jewish community: Hadassah and the Illinois Holocaust Museum and the environment: the Chicago Botanic Garden, Friends of the Green Bay Trail, the Glencoe Community Foundation and the Lakeshore Advisory group of the Glencoe Park District. She also currently serves on the Glencoe Caucus.
Eileen graduated with a BA from the University of Pennsylvania and has a PhD from The Committee on Genetics of the University of Chicago. She works as a market research analyst in the Chicago suburbs. Eileen lives in Glencoe, IL with her husband, Hal, and has 2 grown children, Jessica and David.
Randy Wertheimer serves on the local and national board of directors of ORT. Randy is a past president of the ORT Michigan region and currently sits on the Jewish Federation of Detroit real estate board and board of governors. Randy is a board of director of Defeat The Label, an anti-bullying charity and a past board of director member of Junior Achievement. Randy donates to dozens of other charities locally and nationally.
Randy founded Hunter Pasteur Homes in 1999 and has developed residential single and multifamily communi-ties throughout SE Michigan. In the past 10 years Hunter Pasteur Homes has developed and/or built over 1,000 residential lots in Ann Arbor, Novi, South Lyon, Commerce, Clarkston, Northville, Lake Orion and many more. In his free time Randy enjoys spending time with his family, playing tennis, and attending sporting events with his kids.
Honorary Board of Directors
Herbert Ackerman
John Benator
Marilyn Eager
Shelley Fagel
Doreen Hermelin
Charles Kurland
Grace Mendelson
Steven Schlosser
Marilyn Thypin
Life Trustees
Paul Borman
Pepi Dunay
Shelley Fagel
Reese Feldman
Alvin L. Gray
Doreen Hermelin
Sandy Isenstein
Linda Kirschbaum
Murray Koppelman
Carol Linch
Judy Menikoff
Ruth Eisenberg Moskowitz Z"L
Robert Sill
Michael R. Stoler
Ruth S. Teitel
John Verstandig