MICHAEL PERLMUTER - Chairman of the Board of Directors
Michael is the President and General Counsel for Alex N Sill Company, LLC, the nation's leading public adjusting company and property loss consultant.
He has been involved with ORT on a local basis for 30 years including former President of Cleveland Men's ORT. Michael also serves on the local board of the ADL, and is an officer of Anshe Chesed Fairmount Temple. Michael is married to Shari Sill Perlmuter, and they have two grown children, Lexi and Brittany.
DR. LOUANNE SMOLIN - Chair of the Executive Committe
Dr. Louanne Smolin is an urban educator with diverse experiences in arts research and teacher education. Her areas of expertise include curriculum reform through multimedia and arts integration. She has extensive knowledge in curriculum reform and serves as a researcher on large-scale program evaluations. Dr. Smolin has published journal articles and book chapters related to collaborative program evaluation, multimedia, and teacher professional development, and has also been a recipient of the Best Practice Award for the Innovative Use of Technology, American Association of Colleges for Teacher Education.
Mark Adler is a native Clevelander. He met his wife, Trish, at the University of Pennsylvania and moved back to Cleveland. Mark is a Managing Director and the Manager of Piper Sandler's California Public Finance practice. His career has been dedicated to advising municipal entities on their capital projects, most specifically for school and community college districts. He presently serves on the Executive Board of the California Public Securities Association and was formerly its Chairman. While his career has been in California, sharing time between Cleveland and LA, his heart is in Cleveland.
Mark has been a dedicated leader in local ORT leadership for over 20 years. In 2005, he was recognized with ORT's Sadie and Maurice Friedman Leadership Award and has since served in various positions on the Executive Committee. Trish and Mark Adler have an impressive commitment to and involvement in the Cleveland Jewish Community, to Israel, and to education. In 2016, they were honored with the Ohio Region's Maimonides Award for their service and fierce dedication to education. Mark is a former member of the boards of The Mandel JCC and The Temple-Tifereth Israel.
Mark and Trish are the proud parents of two adult daughters, Samantha and Shelby.
Saul Berkowitz has been involved with ORT for over 30 years. He has been a board member since 2016 and was elected to the executive committee in 2020. He is a Certified Public Accountant and was a partner at RSM US LLP where he practiced for over 50 years. He is currently a business adviser to several of his former clients and is a partner in a consulting firm known as Leveraged Wisdom.  A graduate of Syracuse University, Saul and his wife Suzanne have two children (and one grandchild), both of whom work for non-profit organizations.
For more than 20 years, Saul has been a member of the Accountants, Attorneys and Financial Services Chapter of ORT in New York City, and has been the Chapter Leader for the past seven years. He is an active member of the New Jersey Society of CPAs and has been recognized by several charities for his active participation with them. He has been an officer and is a   current board member of Temple B'nai Abraham in Livingston, NJ, where he has been a member for over 40 years. He is the treasurer and board member of the Jewish Community Housing Corporation of NJ.
Richard N. Bernstein was elected Deputy President of World ORT in 2016. A prominent corporate attorney, Mr. Bernstein is a specialist in non-profit governance and operations as well as cross-border transactions, mergers and acquisitions, venture capital and private equity. His communal service includes membership on Board of Governors of the Jewish Agency for Israel, Jewish Federations of North America, Past Chair of the United Israel Appeal, Chair of the Board of The iCenter for Israel Education, and membership on the Boards of the the Van Leer Jerusalem Institute, the Jerusalem YMCA, and the Greater Miami Jewish Federation.
Since graduating from the College of Charleston, Austin lived in New York City for eight years teaching painting, ceramics, drawing, and sculpture at the Children's Museum of the Arts. In his Soho studio, he created works that have been exhibited in New York, New Jersey, Massachusetts, South Carolina, Tennessee, Israel and are in many private collections. He also taught while living in New York at the Thompson Street Coop in SOHO where he developed early Childhood curriculum for preschool aged children.
Upon leaving New York in 2003, Austin was hired to run Acuity Merchant Services, a credit card processing company, and has built it into a successful business supporting community banks throughout the South. He currently is President of Acuity Merchant Services and also is an exhibiting artist with a studio in Chattanooga.
Austin has served on the advisory board of The Children's Rights Institute, whose mission is to raise awareness about and legally combat violations of children's basic human rights as occurring throughout the globe. He is also involved with the Lawfare Project, which protects against the politicization of human rights by safeguarding against the abuse of law as a weapon of war.
Austin has served on the Board of the Association of Visual Arts, where he chaired the Programs committee which oversees the 4 Bridges Art Festival. Austin is also the founder of the Young professional group Avant-art at the Hunter Museum. Austin has served as chair of Spectrum, the annual fundraiser at the Hunter Museum, and on the Public Art Commission of the City of Chattanooga.
Currently, Austin is serving as Chair of the Board of Trustees at the Bright School, the oldest Independent Elementary School in Tennessee. He currently serves as Community Relations Committee Chair of the Jewish Federation of Greater Chattanooga and is immediate past-Chair of the Board at the Jewish Federation of Greater Chattanooga, where he also served as campaign chair for 2 years.
This past year, Austin helped lead a delegation from the University of Tennessee to Israel to help facilitate and form partnerships with Israeli Universities, expanding the University of Tennessee's global engagement and partnerships.
Conrad Giles was appointed President of World ORT in May 2016, after serving as Vice President from 2013. He was Chair of the Jewish Council for Public Affairs from 2008-2011, having served as Vice Chair from 2005. He became active in the Jewish Federation of Metropolitan Detroit in 1967 and served as its President from 1986 to 1989. Subsequently, he served as Chairman of Federation's Executive Committee, President of the Michigan Jewish Conference, and as regional Chairman and national Vice Chairman of UJA. After holding various committee and officer posts, Conrad was named president of the Council of Jewish Federations (CJF) in 1996. Following the merger of the UJA and CJF, he was elected Vice Chairman of the Board of Trustees of the United Jewish Communities in 2000 and continues to serve on the board of the Jewish Federations of North America. He also served on the Board of Governors of the Jewish Agency for Israel from 1990-2002, serving on its Executive Committee from 1996-2000. From 1990-1999 he was a Board member of the American Jewish Joint Distribution Committee serving on its Executive Committee from 1996–1999.
Conrad was President of Detroit's Men's ORT chapter from 1978-1980. He was a Vice President of American ORT Federation from 1980-1983. He served as a member of the initial Executive Committee of ORT American Federation for three years.
A pediatric ophthalmologist, Dr. Giles has published extensively in professional journals. He is Chief Emeritus of Ophthalmology at Children's Hospital of Michigan and Clinical Professor of Ophthalmology at Wayne State University.
Robert Grey is a partner at the international law firm K&L Gates. He previously served as Executive Vice President and Chief Legal Officer of PPL Corporation, one of the largest utility companies worldwide. He is a prominent expert in energy law and teaches an advanced seminar on the subject at Columbia Law School. A serious art collector, he is a major donor to the Hood Museum of Art at Dartmouth College and the Guggenheim. Robert and his wife Sue are parents of two children and have four grandchildren. 
Suellen Kadis was raised by parents who always talked about the value of a quality education. With an education, doors open and choices for a successful future become possible.
Suellen has been involved in ORT for 30 years, serving as past President of the Cleveland Region of Women's American ORT, and currently serving as Vice President of the Ohio Region Board of Directors. Suellen was honored in Cleveland at ORT America's annual brunch with funds raised supporting the Shaare Ha'Negev Regional High School in Israel.
In Cleveland, Suellen serves on the Federation's Community Relations and Endowment Fund Committees, and the Executive Committee of Jewish Family Service Association. Nationally, Suellen is a member of JFNA's Israel & Overseas Committee; Secretary, Friends of JCC Krakow; Executive Committee, 70 Faces Media; Vice Chair, Jewish Council for Public Affairs.
Ms. Kadis is a graduate of Syracuse University with a degree in International Relations & Photo-Journalism, and of Case Western Reserve School of Law.
From a very young age, Debbie Kanter was aware of her family's commitment to ORT, although it took her many years to connect with ORT as an adult. In the interim, with a B.S. in Speech from Northwestern University, she taught and supervised programs for deaf children, and negotiated teacher contracts for South Suburban Chicago. Her next stop was Cleveland, where she founded and supervised the first Total Communication program (using sign language) in the Cleveland suburbs while earning her M.Ed. in Special Education Supervision.
Debbie has had an eventful history with ORT, working as Chapter President in Des Moines and serving on the Midwest District Board in Chicago. Through ORT, she became active in the Jewish Federation of Greater Des Moines, where she served on the Women's Division Cabinet and as local Program Chair of the "Anne Frank in the World" exhibit from Amsterdam. She then turned her attention to the Des Moines Jewish Community Relations Commission.
A prolific writer, Debbie penned articles for ORT, Federation, and other local publications, which led to authorship of a series of op-ed articles on Soviet Jewry for the Des Moines Register.
After relocating to Miami, Debbie served as School Board Chair of the local Solomon Schechter Day School during and in the aftermath of Hurricane Andrew, and subsequently became president of her congregation.
A move north to Boca Raton and environs rekindled her interest in writing—newsletters, speeches for local politicians, proposals for policies, and strategies for organizational implementation.
ORT recaptured Debbie's imagination. Still passionate about writing, she wrote and gave a speech to the ORT America Florida Region Leadership Cabinet (now Board) about the history of ORT and its impact on the Jewish world. She deeply believes that education in its highest contemporary applications will help individuals gain career skills and personal dignity, and result in Jewish communities' ability to survive and flourish. In our quest to fundraise for our ORT schools and programs, it became evident that public awareness of our mission and our cutting edge quality are inextricably linked to the funds we are able to raise.
Husband Larry continues to be the love of her life. Their two children are each married and live in the greater Washington D.C. area. Their family is blessed with two grandchildren. And at 93, Great Grandma Shirley Sokolsky has overseen the fun, still stays focused and in the loop, and is grateful that ORT continues to command our attention and commitment.
Gail Lanznar has been active in ORT since 1994. She served as President of Highcrest Chapter from 1995 to 1997, then moved on to the Region Board serving as Donor Chair, Annual Campaign Chair, Executive Vice President and as President of Suburban Chicago Region in 2003-2005. A graduate of the President's Young Leadership Council of Women's American ORT, Ms. Lanznar has served on the National Board of Directors of ORT America since 2007, and she also serves on the Chicago Region Campaign Cabinet. Ms. Lanznar has also been very involved as Sisterhood President and on the Board of Directors of her temple.
Before retiring to raise her children, Ms. Lanznar pursued a career for many years in marketing research and information management in the packaged goods industry. She has two sons, Marcus and Jonathan, and two daughters-in-law, Erica and Emily. Her favorite activity is traveling with ORT, and she has been to ORT schools in Mexico, Argentina, Uruguay, Russia, Israel and the U.S. "I love meeting our students, administrators and extended ORT family all over the world," she says.
HOWARD LANZNAR - (ex-officio)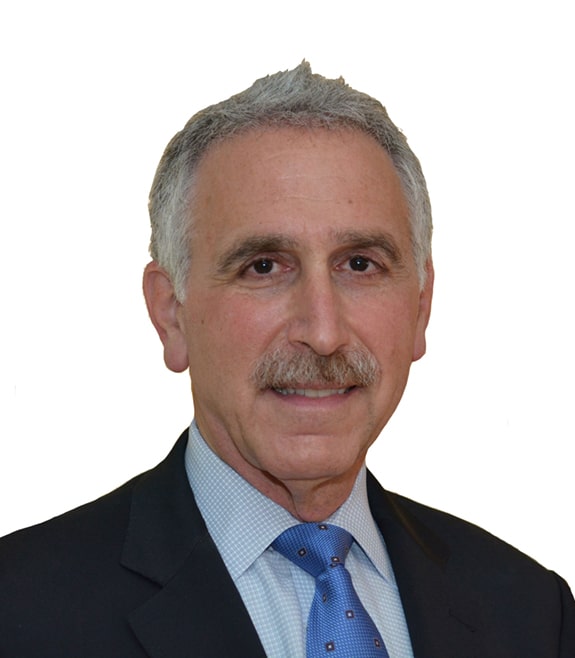 In 2019, Howard became ORT America's Chairman of the Board after serving in a number of national leadership roles including Treasurer and Chair of the Executive Committee. Previously, he was active in Chicago, taking on numerous responsibilities that resulted in a strong local organization.
As Chairman he worked tirelessly with Board members to strengthen the organization by expanding the donor base and focusing on building a cadre of young leaders. His vision for ORT America's future is greater recognition that can lead to more engagement and increased donations to support ORT's critical work around the world.
Professionally, Howard is a seasoned business executive and legal advisor. He is a Senior Managing Director of Xyresic Capital, LLC, and a Senior Partner of Sporos Capital Partners, LLC both private equity firms, and is a Senior Advisor with Accordion, a nationally recognized, private equity-focused financial and technology consulting firm. Howard previously served as is the Executive Vice President and Chief Administrative Officer of Diamond Resorts International, Inc. With over 35 years of experience as a legal counselor and business advisor, principally as Senior Partner and Chair of the national corporate practice of Katten Muchin Rosenman LLP, a major U.S. law firm, he has focused on all aspects of public and private mergers, acquisitions and joint ventures, as well as securities offerings and the counseling of corporations. He has been recognized multiple times as one of America's leading lawyers.
A devoted supporter of ORT for more than 35 years, Judy Menikoff was elected as Secretary and Deputy Chair of the Board of Trustees in 2016. She has served as Treasurer of World ORT (2008-2012), and Interim President of ORT America. Previously, as President of Women's American ORT, she advanced its fundraising capabilities, reached out to new members and increased its overall effectiveness and productivity. While Chair of World ORT's Fundraising Committee, she created the organization's elite donors' group, The 1880 Society. Ms Menikoff is also Assistant Treasurer of the American Section of the World Jewish Congress.
Bubba has been involved with ORT for over twenty years. He is a Past President of ORT America Michigan Region (2011-2014), Past Rub-a-Dub Event Chair (2006, 2007, 2015), and current ORT Michigan Sponsor Chair (2015-present). In 2018, he joined the board of Women's American ORT Foundation, and is honored to now join as a National Board Member of ORT America. Bubba's late mother was a long-time member of Women's American ORT. Her involvement, and that of the many dedicated ORT lay leaders he has encountered over the years, has been an inspiration and the key to his success in helping make the ORT Michigan Region the most successful region in the country.
Bubba volunteers and sits on many boards and committees of Detroit Jewish organizations including the Jewish Federation of Metro Detroit, JARC, and the Holocaust Memorial Center of Detroit. He is a past alumnus of the National Young Leadership Cabinet of Jewish Federations of North America.
Bubba is the 2019 ORT Michigan Rub-a-Dub Honoree and on August 20th he will receive The Hermelin ORT Legacy Award for his achievements as a visionary leader of ORT's Michigan Region and for his steadfast commitment to ORT's critical mission. He previously received ORT America's first National Leadership Award for leading the way with his innovative thinking, fierce dedication and buoyant spirit (2016).
In March 2016, Bubba married ORT Michigan Regional Director Nicole Miller. He enjoys watching movies and travelling, but above all, Bubba loves spending time with his family, including stepchildren Max and Bella, and Golden retriever (child #3) Rocky!
For over four decades, David Eaton has successfully guided companies through sophisticated financings, restructurings, and special situations.
His years handling sophisticated global deals as a Partner at Kirkland & Ellis and Managing Director at PriceWaterhouseCoopers Corporate Finance gave him a steady hand in navigating complex financial deals, M&A, and strategic alternatives. His background includes being a founder and managing director of AEG Partners, a financial advisory and business transformation firm. Mr. Eaton has also served on the boards of numerous companies in special situations, including as executive chairman.
Throughout his career, David has been recognized as an elite player in the restructuring space, including leading the deal M&A Advisor named the 2011 "Large Turnaround of the Year" and "Large Divestiture of the Year." He was lauded by legal industry guide Chambers as "an esteemed and skillful" professional "who delivers every single time" with a "deeply practical and no-nonsense" style.
Mr. Eaton has played major roles in innumerable high-profile workouts, reorganizations, financings, acquisitions, and divestitures of stressed businesses. He has also led some of the largest out-of-court restructurings and complex Chapter 11 reorganizations in the world.
Mr. Eaton received his J.D. from the University of Illinois College of Law and his B.A. in Economics from the University of Michigan. He served for 4 years as an Adjunct Professor at the University of Illinois College of Law, teaching International Insolvency law.
Eva Lynn Gans is a Computer Consultant whose past corporate clients include the IBM T.J. Watson Labs and TEDA (Technology Evaluation & Development Associates). Her Jewish community involvement on the national scene included being a member of the JFNA Board of Trustees, the Fair Share Committee, ONAD Committee, and By-Laws Committee. Eva also served on the Women's Division National Board of State of Israel Bonds. In Bergen County, NJ, she served as Chairman of Bergen County State of Israel Bonds Women's Division and as Women's Division President of the UJC of Bergen County. For UJA Federation of Bergen County and North Hudson, Eva was the first woman to serve as Campaign Chairman, increasing the campaign in two years from $6.9 million to $8.35 million after many years of decreasing campaigns. She also served as Federation President, followed by a three-year term as the first woman president of the UJA of Northern New Jersey Endowment Foundation. During her tenure the Endowment Foundation increased assets under management from approximately $36 million to $62.9 million and saw the growth of LOJE from 28 women to 68 women.
Eva was the first woman President of her synagogue, the Jewish Center of Teaneck. Under her guidance, the synagogue membership voted to change from Conservative to Orthodox and thus reverse the trend of decreasing membership to enjoy a steady consistent increase in membership.
Eva has received awards from Boys Town Jerusalem, UJC Women's Division, Israel Bonds, Northeastern NJ Region of Women's American ORT, and she was the first woman to receive the Shofar Award from the Bergen Council of the Jewish Committee on Scouting. Eva lives in Fort Lee with her husband Leo. She is a "frequent flyer" with 33 trips to Israel, plus numerous cross-country trips to visit her five grandchildren in California.
Suze Goldman has been a committed member of the Western Massachusetts community since moving to Longmeadow with her husband Dr. Marc Goldman, a gastroenterologist, in 1978. The couple have 3 adult daughters and 2 grandchildren. Immediate Past President of Jewish Federation of Western Massachusetts she also served as secretary and Major Gifts Chair. Currently she serves on the Board of Directors of Sinai Temple, Board Member and Secretary of the Springfield JCC and the Board of Directors of Interfaith Homes in Longmeadow. Suze is a former Hadassah vice president, member of the Board of Directors of JFS and one of the founders and President of the Hatikvah Holocaust Education and Resource Center.
Professionally, Suze maintains a private psychotherapy practice working with adolescents, adults, couples and families. In addition, she has been an adjunct Professor of Psychology at Elms College teaching many students for whom higher education is a first experience for their families. Suze has been actively involved in collaborative interfaith programming linking Elms College and the Jewish community through film and other educational modalities.
Suze and Marc were participants in the World ORT Missions to Russia in 2016 and Ukraine in 2018.
Roberta Goodman has been involved with ORT Chicago for many years, and is currently serving as President of the Chicago Region of ORT America+ (thru December 2020). Prior to this, she held the positions of Chicago Region Vice President (2017-18) and Annual Campaign/Contributions Chair (2014-16) and also chaired ORT Chicago's Education Committee in 2014.
Roberta works as counsel at EMCO in Pleasant Prairie, WI and has served as counsel at several Chicagoland companies over the past 20 (+) years. She graduated from Wharton School at the University of Pennsylvania in the field of marketing and received a law degree from Northwestern University's Pritzker School of Law.
Roberta and her husband, Steve, live in Highland Park, IL and have two children, Emily and Willie.
Jan is the Director of Tax and Compliance at Cystic Fibrosis Foundation, a major charitable organization focused on curing cystic fibrosis.  She previously has worked with other large and midsize for-profit and not-for-profit organizations, including Johnson & Johnson, Princeton University and Thomson Reuters.  Jan currently resides in New Jersey and is engaged in her local community as a board member of Greenwood House Home for the Jewish Aged.  She also serves on the finance committees of both the Jewish Federation of Philadelphia and Jewish Learning Ventures.
Nationally, Jan is a member of Jewish Federations of North America's National Young Leadership Cabinet.  Jan holds a bachelor's degree in Economics and Finance and a master's degree in Accountancy and is licensed as a Certified Public Accountant in New Jersey.
From a young age, Jon has been exposed to ORT work through his dedicated parents. In 2008, he began volunteering for ORT, serving on the national marketing committee; currently Jon serves on the board of both New York City Next Gen and national Next Gen. The Senior Manager of Life Sciences at Truveris, a healthcare technology firm based in New York City, Jon focuses on building transparency throughout the prescription drug industry. He manages Truveris relationships with pharmaceutical and biotechnology companies and develops new products to fit the needs of their ever-changing market. Earlier, as a consultant at Interbrand, an Omnicom Company, Jon helped shape the vision and strategy for Fortune 500 companies and their flagship brands. He holds a BA from Emory University and an MBA in healthcare and entrepreneurial management from The Wharton School at the University of Pennsylvania.
Jon Levine is the President of The Image Group, a top 40 promotional products distributor in the country with offices in Toledo, OH, Richmond, VA, Cleveland, OH and Ann Arbor, MI. Jon is responsible for strategic direction as well as acquisitions. Prior to joining The Image Group, Jon was an Executive in the Steel Distribution industry holding positions with O'Neal Steel of Birmingham, AL and Wabash-Lagrange Steel of Toledo, OH.
Jon serves as the Current Chair of the JSS SO, a $12 million supporting organization for Jewish Seniors in Greater Toledo. He is also the current member of the Toledo Museum of Art Development Committee, and has served as the Past President of the Jewish Federation of Greater Toledo, the Past President of the Make-A-Wish Foundation of NW Ohio, and was a Past Board Member of the United Way of Greater Toledo, as well as a Past Board Member of Mercy Health System ($4 billion revenue hospital chain).
Jon graduated from Arizona State University with a Bachelor's of Science in Accounting in 1980. Jon has been married for thirty five years to Arleen Levine and they have two adult sons.
Keith is from Highland Park, Illinois. He graduated from the University of Illinois in 1983 and after a year at what became PWC he attended Loyola University of Chicago School of Law where he graduated in 1987. After practicing in Chicago for a few years, he moved to Atlanta in 1989 to continue his legal career and became a Partner at Arnall Golden Gregory LLLP, after 16 years there he joined Greenberg Traurig where he worked as a Partner for 7 years before he started his own firm where he practiced until recently retiring. Keith has also been an avid real estate investor and home builder since his mid-30s. He has two adult sons, Jonathon and Brad. 
Keith's family has a rich history of involvement with ORT. The family's engagement was led by Carol Linch, a prior National President of Women's American ORT as well as Chairperson of the Executive Committee who served ORT for decades in numerous other roles. Keith served in various roles within the Atlanta Region of ORT America and is a past region President. He's participated in various charitable and volunteer activities including the Urban Land Institute and Atlanta Volunteer Lawyers. He also supports other local and international charities including the IDF through the Friends of the IDF.
Keith currently lives in Alpharetta, Georgia.
Joe, 36, is active in his community and businesses. He currently resides in Kansas City, MO and has offices in New York City, and Sayulita, Mexico. 
Professionally, Joe enjoys growing proven teams at the intersection of people, projects, and markets through innovative collaboration.  Joe's projects focus on the real estate and energy industry with a broad interest beyond the asset to work with transformative managers.
Communally, Joe is involved in Jewish leadership, with a focus on communities of shared values like Chabad, Jewish Federations of North America, and the Orthodox Union.  Beyond the Jewish community, Joe is active in education and helping provide opportunities for those who are seeking rehabilitation.
Personally, Joe is dedicated to his family, community, and health. He is passionate about personal and professional growth, as well as helping others realize and obtain their full and greatest potential. 
The best way to connect to Joe is to reach out and talk about what you're most passionate about.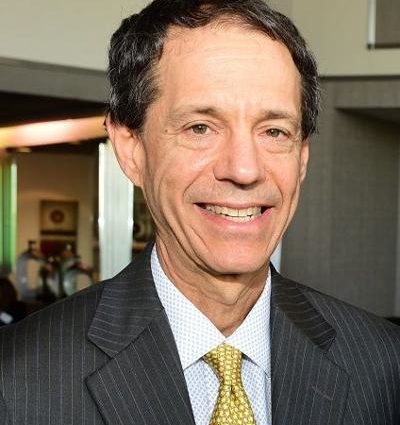 Leandro Margulis is the VP & GM of Developer Relations at TomTom, the leading independent location technology specialist, shaping mobility with highly accurate maps, navigation software, real-time traffic information and services. In this role, Leandro sits at the intersection of product and business, leading TomTom's Developer Relations organization: a global, multidisciplinary 25-person team including sales, marketing, product marketing and developer relations, with team members in the U.S., Poland and the Netherlands.
Prior to joining TomTom, Leandro served as the VP of Strategic Partnerships & Alliances at Cint, where he was responsible for developing a new business unit around data collaboration and supply with "non-traditional" partners such as publishers, app developers and Data Management Platforms (DMPs) for data distribution of self-declared, deterministic, first party data. Leandro also founded Searchnwork, a recruiting and confidential job search platform, as well as TrazeTag, inventing a visual durable radio-frequency identification (RFID) tag for tracking high value assets outdoors in harsh environments.
Additional leadership roles Leandro has previously held include Senior Consultant at Deloitte, Managing Director at Impulsa Business Accelerator, Director of Global Strategic Partnerships at Quixey, and Senior Director of Product Management and Business Strategy at a stealth travel and leisure startup.
Leandro holds an MBA from the Yale School of Management and an Industrial and Systems Engineering degree from Florida International University (FIU), where he graduated Summa Cum Laude. He is an ORT Argentina Alum and has been involved with ORT America for over 20 years.
As a child, Justin attended local ORT fundraisers organized by his mother. Although he wasn't familiar with the work of the organization at the time, he enjoyed the events because they typically involved bagels and chocolate rugelach. Years later, his wife's grandmother shared her story of receiving skills training from ORT in a displaced person's camp after World War II. With this history in mind, Justin started engaging with ORT to support the organization's continuing work.
Justin is a Managing Director at PineBridge Investment LLC where he manages a global private equity portfolio. He holds a BS in Finance and Marketing from New York University Stern School of Business and resides in New York City.
John is a native of Chattanooga, TN. He went to Vanderbilt University in 1980 and received a BA in Business and Sociology. He was a walk-on to the Men's Varsity Basketball team from 1976-78. From 1981-82 he worked at Republic Steel in Cleveland, OH, then studied photography at Parsons School of Design in New York City and was a commercial photographer from 1982-85, specializing in dance photography and portraiture. He returned to Chattanooga in 1985 to work for Siskin Steel, eventually becoming President and COO and remaining there until his retirement in 2005. In 2000 he moved to Denver, CO, and resides there with his wife Amy Israel Pregulman. They have 6 children between them: Goldie, Daniel, Elliot, Jonah, Madeline, and Ally (husband Ben).
In November 2015 John and Amy founded KAVOD; a nonprofit whose mission is to provide confidential, emergency aid to Holocaust Survivors living in poverty in the US (www.kavodensuringdignity.com). 100% of all donations to KAVOD go to the Survivors, and since inception, KAVOD has filled over 50,000 requests for aid in 50 US cities. The first year's budget was $30,000, and since then, KAVOD has given over $15,000,000 to needy Survivors across the US. John also has been photographing survivors since 2012 across the world to preserve their legacy and has done 1,237 portraits so far: always at no charge to the survivors.
John has been a member of Leadership Chattanooga and Leadership Denver, and served on the Boards of Siskin Hospital, Siskin Children's Institute, Chattanooga Chamber of Commerce, First Tennessee Bank, Anti-Defamation League, Shalom Cares Retirement Community, Memphis Jewish Home, Chattanooga JCC, and the Chattanooga Jewish Federation. 
He is currently in the Commercial Real Estate business, an investment banker with Heritage Capital, and manages a family office for the extended family.
Barbara Siegel joined ORT in 1972. She served in several capacities until she became President of the North Woodmere-Hewlett Chapter of the South Nassau Long Island Region. She has served as Vice President of the newly formed chapter of Nassau Singles ORT.
Barbara was a teacher for 34 years in the New York City School System. In addition, she ran her own Defensive Driving business. Barbara is a graduate of Long Island University, and has accumulated additional courses in Human Resources towards a Master's Degree at the New School for Social Research.
When she and her husband Jerry moved to Cascades in Boynton Beach, Florida it was another perfect fit. She quickly joined ORT and served as its first Membership Chair and in that capacity Cascades had phenomenal growth and is still growing strong. She then became president of Cascades for two very successful years.
Barbara went on to become Executive Vice President of the North Palm Beach County Region and from 2005 through 2007, she served as President of the Region. Currently she is on the ORT America Florida Regional Board and serves as Annual Campaign Co-Chair, Major Gifts Co-Chair and Area Development Advisor, and previously served as president of the ORT America Cascades chapter. She was the Florida Region Chair for the 2011 Mission to Israel, and the National Chair for the ORT America Annual Meeting 2016.
Barbara is a mother of three, as well as a stepmother of three more, and has ten lovely grandchildren to enjoy. Her love of fundraising and her unique ideas are well known. Her high level of energy enables her to enjoy Jewish studies, literature, the theater, mahjong and golf.
Barbara lives her favorite quote, which is: "Life is not a dress rehearsal!"
Lawrence A. Wolfe was born in Ontario, Canada and moved to Detroit with his family in 1952.  He earned a Bachelor of Art's degree from Wayne State University in 1969 and his Juris Doctor Degree from the Detroit College of Law in 1972.
Mr. Wolfe practiced law for seven years specializing in corporate and labor law.  In 1979 he joined Production Tool Supply Company, an international distributor of industrial tools, supplies and machinery.  He became President/CEO in 2003.
Mr. Wolfe has long been very involved in philanthropy in the Detroit area as well as internationally.  He is the immediate past president of the Jewish Federation of Metropolitan Detroit and immediate past Chair of the State of Israel Bonds for Metropolitan Detroit.  Mr. Wolfe is currently a board member of Jewish Fund, Jewish Hospice & Chaplaincy Network (Bloomfield/Detroit), Yeshiva Beth Yehuda Partners in Torah, American Friends of Rambam Hospital, the Shabbat Project and the Michigan Israel Business Accelerator; He is a Board of Trustees member of World ORT, Kids Kicking Cancer and the Detroit Zoological Society as well as past president of Adat Shalom Synagogue and the Jewish community center of metro Detroit.
Awards received include the Sam Rich Memorial New Leadership Award (Israel Bonds 1988), the Susan Alterman New Leadership Award (Metropolitan Detroit Jewish Community Center 1995), the ORT Visionary Award (ORT America 2001) and two awards from Yeshiva Ben Yehuda (Golden Torah Award 2010 and Guardian Award 2016).
Mr. Wolfe lives in Bloomfield Hills (MI) with his wife Andrea (Andi). They have two children, Jeremy and Ericka (Mathew Thacker), and five grandchildren.
A steadfast proponent of ORT's mission, Mr. Wolfe notes, "Education is a cornerstone for improving all aspects of one's life. ORT is a significant collaborator and facilitator in achieving improved educational process, cutting edge teaching materials and methods of learning. I am honored to be a small part of this most worthwhile organization and endeavor to improve quality of life through education."
Lewis Zipkin of Cleveland, OH is a second-generation ORT member and donor; his parents were members of American ORT (WAO) long before the two organizations merged into ORT America in 2007.
Active at the local and national levels of the organization, Mr. Zipkin has served in various capacities. He was vice president of WAO's Cleveland Chapter, as well as vice-president and member of the national board. He was also chair of the Finance, Budget and Investment, Planned Giving and Real Estate Committees. Presently he serves as a member of the Advisory Committee for the Cleveland Region, assists ORT America with its real estate holdings, and is co-chair of the Nominating Committee.
He is the founder and principal of the law firm Zipkin Whiting, which focuses on employment discrimination and class action litigation. He has received awards as an extensive real-estate owner in the Cleveland area and holds real estate in other states.
Mr. Zipkin and his partner Dawn split their time between Cleveland and a home in Siesta Key, Florida. In Cleveland, he has been involved in United Way, the Cleveland Clinic Cancer Care Association and the City Club of Cleveland. He was an initial trustee of Ohio's Second Special Improvement District, where he served as president and a member of the board, and he currently serves as the District's vice president.
Mr. Zipkin's daughter is a professor at North East Ohio Med School and his son-in-law is a physician in private practice. He has four grandchildren.
Honorary Board
of Directors
Herbert Ackerman

Marilyn Eager
Shelley Fagel
Doreen Hermelin
Linda Kirschbaum
Charles Kurland
Larry Kadis
Grace Mendelson
Z"L

Hilly Panovka
Steven Schlosser
Marilyn Thypin
John VerStandig
Andi Wolfe
Life Trustees
Paul Borman
Pepi Dunay
Shelley Fagel
Reese Feldman
Alvin L. Gray Z"L
Doreen Hermelin
Sandy Isenstein Z"L

Larry Kadis

Linda Kirschbaum
Murray Koppelman

Howard Lanznar

Carol Linch
Z"L

Judy Menikoff
Ruth Eisenberg Moskowitz Z"L
Robert Sill Z"L
Michael R. Stoler
Ruth S. Taffel Z"L
John VerStandig