Recognizing the Generosity of Rabbi Yechiel Eckstein
On Sunday, January 29, I had the pleasure of attending the World ORT dinner in honor of Rabbi Yechiel Eckstein, founder of the International Fellowship of Christians and Jews. Held at the beautiful B'nai Torah Congregation in Boca Raton, this dinner was a celebration of the support of Rabbi Eckstein and the International Fellowship for ORT students in the former Soviet Union, who benefit in Zaporozhye and elsewhere by the free transportation to and from school, the complimentary meals and the school security provided by his generous contribution.
We were thrilled to learn that on behalf of the International Fellowship, Rabbi Eckstein made a renewed commitment for an additional $100,000 toward this program, contingent upon matching gifts pledged at the dinner. Attended by World ORT and ORT America donors and friends who united to support ORT programs that "educate for life," the occasion was a show of solidarity for the importance of education and the perpetuation of robust Jewish communities in the former Soviet Union.
Dr. Conrad Giles, World ORT president, commended the contribution of Rabbi Eckstein's organization and his renewed commitment, and Shmuel Sisso, World ORT CEO, expressed gratitude for Rabbi Eckstein's involvement with World ORT.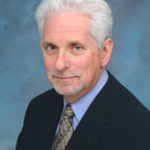 Larry Kadis, National President